City Girl Savings is proud to talk finances, fashion and more with VH1 reality star Amanda Secor. Amanda is currently featured on VH1's Love & Hip Hop Hollywood for her relationship with former B2K rapper Lil Fizz.
The CGS Team has met exclusively with Amanda to talk about her upcoming clothing line, her view on finances (in and out of a relationship), and her rise to reality TV stardom. The CGS Team encourages financial independence among women and is always happy to feature industry women with the same values!
CGS: Amanda, you star in VH1's Love & Hip Hop Hollywood for your relationship with Lil Fizz of B2K, were finances ever an issue in your relationship? How important was it for you to approach the relationship as a financially independent woman?
Amanda Secor: Of courses finances are a topic of conversation when taking things more seriously in a relationship, you want to make sure that both parties are bringing something to the table. Being a financially independent woman is very important to me and should be to all women, you never want to depend on a guy for anything.
CGS: Since the show has aired, we have been hearing more and more about your upcoming clothing line 18k, can you give us some background on the company? How was it formed and who does it target as an audience? What are your future plans with the clothing line? Where can CGS members check out the line?
Amanda: I started the line about a year ago while I was in school at FIDM, it's an Egyptian inspired street wear line that caters to 15-28 year olds. I plan to eventually grow the line and one day have a store out here in Los Angeles. CGS members can check out the merchandise at www.18k.bigcartel.com.
CGS: Does the clothing line represent your style? How would you describe your style? Who are your favorite designers and why? What is your "must have" for the New Year?
Amanda: Yes the line definitely represents my style, it's an edgy logo but still has a simple look which allows the customer to style it and put their own twist on it. To me it's all about a good handbag and a killer shoe and your look is set. I'm really into Yves St Laurent right now their classic silhouettes are timeless and will always be in style. Coats are a big thing now for the New Year; a great camel coat will go a long way!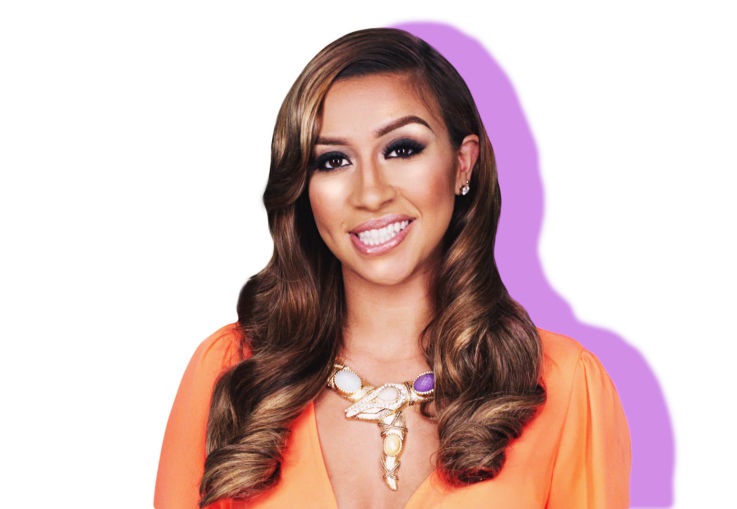 CGS: Getting down to business, how important do you feel it is for women to save money? Has your view of finances changed since starring on the show? Do you have any money managing methods, if so what are they? What advice would you give women trying to be fashionable on a budget?
Amanda: It's sooooooo important to save money, you never want to be living paycheck to paycheck. The best way to avoid that is to put yourself on a budget so you know how much you need to allocate for bills and how much you need for yourself, then save the rest. I've always been in the habit of at least putting 10% of my check in a savings account right away so that I don't even get tempted to spend it. I'm all about mixing highs and lows to create an effortless look. Not everything you wear needs to be designer to look amazing! Zara and American Apparel have great basic staple pieces that you can use to style your looks.
CGS: How has life changed for you since the show has aired? Do you have any upcoming projects in the works?
Amanda: My life has changed a lot since the show has aired. People think they know your whole life from a few scenes on TV, but I'm trying to stay away from the negative and focus on clothing line and the fine jewelry pieces I'm adding to the line in the New Year. Gotta stay positive and good things will come!
Follow Amanda!
Stay up to date with Amanda and her clothing line 18k by following her on social media. The CGS Team is proud to support independent, working women with positive goals!
Twitter: @AmandaSecor
Amanda at the LHHH Hollywood Premiere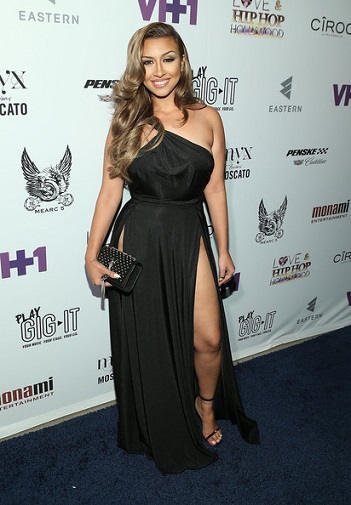 -The CGS Team