The CGS Team is proud to present a quick Q&A session with LA based purse and accessory designer Erin Shaffer. The SHAFFER LA collection is a favorite among fashion bloggers, and was even featured in Star Magazine with blogger Louise Roe! "European Chic, California Cool" perfectly describes this reasonably priced and leather-made handbag and accessory collection. City Girl Savings is a huge fan of the chic and trendy line, and is excited to share an exclusive interview with the collection's designer Erin Shaffer. Erin talks fashion, her collection, and more!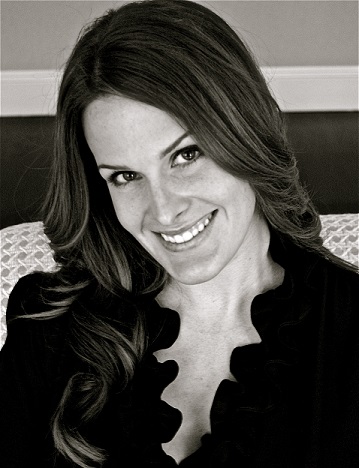 Some of Erin's Favorite Pieces from the SHAFFER LA Collection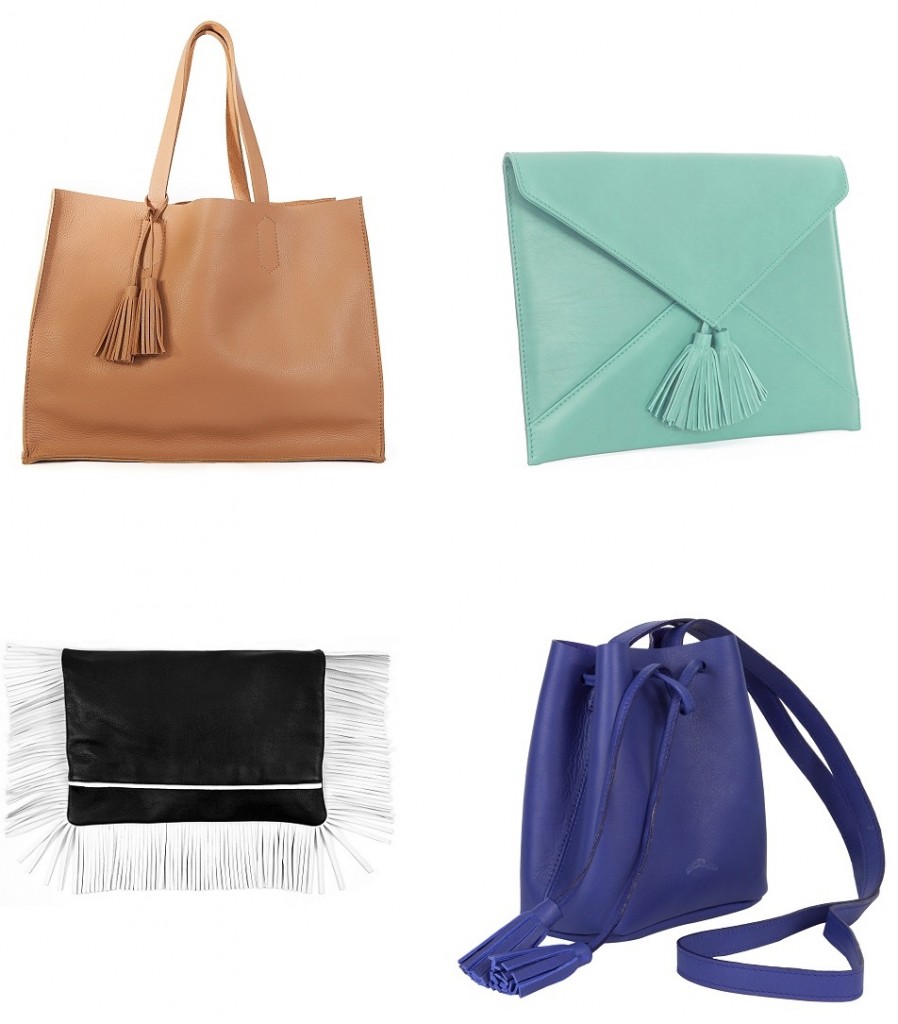 CGS: What encouraged you to create the SHAFFER LA collection? What inspires you when creating new pieces for the collection?
Erin: I saw a need in the market for basic, classic, quality bags that you could throw around and actually live in, and that didn't classify its wearer by the brand – I wanted to be the brand to fill that need.
In terms of actually going for it – I've been fortunate to have been exposed to entrepreneurs that took their dreams to "own" something and made it a reality. Over the years, I've gained valuable knowledge and insight from my career on how to successfully launch a brand, but basic fear kept me from going out on my own. After some tough love by mentors telling me to "dive into it," I let go of my fear of failure and jumped (the swimmer logo SHAFFER LA was actually inspired by the reoccurring comment by my mentors to "dive into it 🙂
When designing and creating new pieces, I take elements of bags that most women like, test them among my friends and then make them. I design bags for a lifestyle that is varied, but the aesthetic does have an overall casual, effortless (yet still polished) vibe at the core. SHAFFER LA can be worn both dressed up or down – and functions as something timeless that I hope will stay as the constant/mainstay within a woman's daily wardrobe.
CGS:Who are your favorite designers and why? Are there any designers, celebrities or other fashion notables whose style match that of the SHAFFER LA collection?
Erin: I have been a long admirer of fashion, so picking only a few to mention is so hard! I love many of the new designers that are making a splash in fashion from Rosie Assoulin and Katie Ermillio to Del Pozo. To me, each designer brings a sense of femininity and power to dressing with a touch of sexiness, uniquely positioned in the design. But, true style to me doesn't just mean high-end designers, so I also love more affordable brands like J.Crew, ATM and Rachel Comey. Regardless of the label, I look at quality of fabric first, stitching/manufacturing second, design third and then pray it's not too expensive when I look at the price!
If SHAFFER LA were a person, she wouldn't match any specific celebrity, person or brand in particular – rather, she's a combination of many things; She's stylish – putting mass brands and designer labels together (mixing high and low) like Olivia Palermo, she is relaxed and cares about comfort like J.Crew, she's full of personality and color like Kate Spade, she's timeless and always energetic like Betty White, rarely serious and always laughing like Tina Fey, and she gets better with age like Elle Macpherson.
CGS: If someone was to purchase one piece from the SHAFFER LA collection, which piece would you recommend?
Erin: This is hard as it's like picking a favorite child (don't make me!), but I'd have to say that the Scarlett is my favorite of the bunch so far. This was the first bag that I designed, so it holds a special place. It's a statement because of its size and the fun tassels, but is also chic and classic.
CGS: City Girl Savings encourages women to achieve financial independence while maintaining a fashionable lifestyle; what advice would you give a woman trying to be fashionable on a budget?
Erin: Don't buy things that aren't quality made and trendy. Invest in timeless pieces made from fabrics and tailored so that it will withstand long usage and always be on trend. Each season, spend a minimal amount of money on a few trendy accessories (Forever 21/H&M/TopShop) and pair with your classic investment pieces. Not only will you look like you spent a lot on your entire look, but you will also have money saved for your next expensive investment item the following season.
CGS: What are your wardrobe must-haves? What are some key pieces every woman should have?
Erin: A timeless, well-made, goes-with-anything bag (of course), a great pair of diamond or pearl earring studs (even if fake), a pair of black pants that are tailored to fit, quality black leather flats, a cashmere sweater. All items aforementioned add a touch of elegance and texture to any outfit and never go out of style.
CGS: What are the next steps for you and the SHAFFER LA collection? Where do you see yourself (and the collection) in five years?
Erin: On the immediate, my next steps right now include finalizing the Fall 2015 collection, and after that I will of course be heavily working on Spring 2016. We also just released a separate line of clutches (under the separate name "SHAFFER" – higher price points than SHAFFER LA), which are inspired by more naturally-occurring materials and elements like shell and stingray. Check those out at SHAFFER LA!
On a larger scale, I'm looking forward to growing the collection from handbags to other accessories, and perhaps one day even clothing/apparel. A complete lifestyle brand is my ultimate goal, but first…handbags.
Follow Erin & SHAFFER LA!
Checkout the full SHAFFER LA collection at www.shafferla.com! Stay up to date with the SHAFFER LA collection on social media!
Instagram: @shaffer_la
Pinterest: ShafferLA