The CGS Team is excited to announce our first guest blogger since launch! Jenny Plog, fashion blogger for her own blog PlogStyle, has decided to share her key "Must-Haves" for the New Year with CGS! Jenny knows a thing or two about being fashionable on a budget, so read what she has to share with City Girl Savings! The following article is from the words of Jenny herself.
As we start the New Year, we start thinking about our style and wardrobe changes. Some of my key 'must haves' for 2015 include a new spin on some classics.
1. The Tuxedo Blazer:
I own a fair number of blazers and so when this year rolled around I wanted to try something different. Needless to say I bought two tuxedo blazers in the past two months and love the versatility as you can dress it up or down and even wear it without anything underneath (blog post coming soon). The best news is that because they are in style you can find them at plenty of affordable stores like Zara, H&M and others.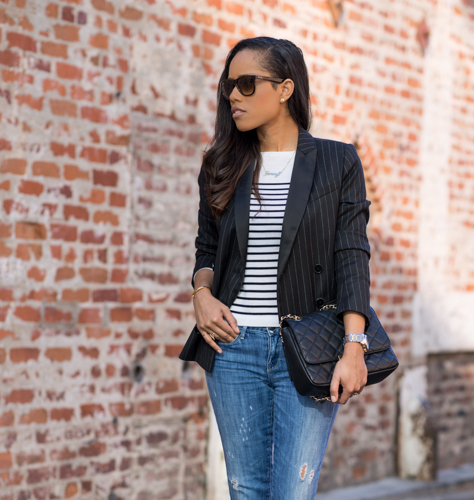 2. Classic Oxford button-up:
Tailored and feminine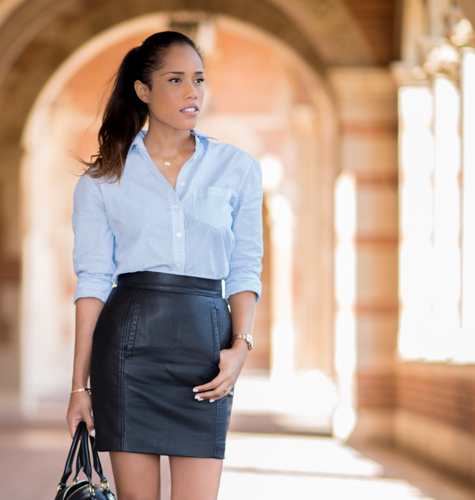 3. Little black dress:
I have a couple LBDs and so this time I went for one with beautiful, embroidered lace details. I loved the City Girl Savings article "The Ultimate LBD" to find an LBD for any occasion!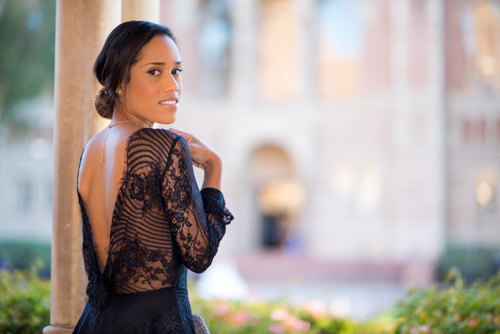 4. Classic Trench:
Living in LA I often have to keep the warmer climate in mind even though I love cozy winter clothes. So when it came time to finally buy my first trench I was glad I found this dropped trench at Banana Republic.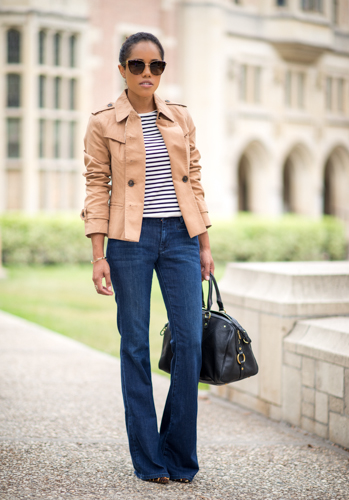 5. Fedora Hat:
As anyone following my blog will tell you that I have gone hat crazy lately, so I would have to include a classic fedora to the "must-have" list. I have worn this with many outfits each time giving a new twist and attitude to each outfit.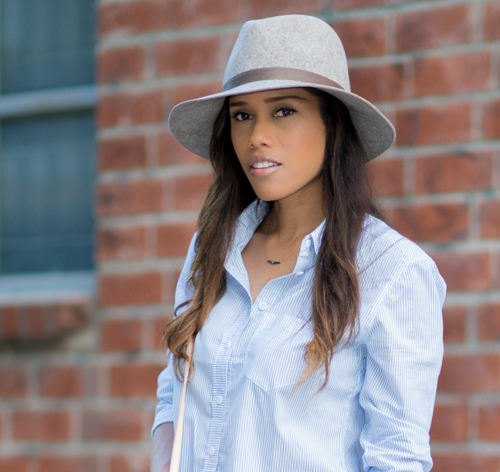 6. Classic Pumps:
No explanation needed!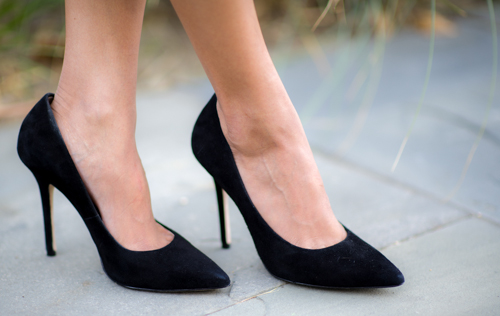 7. Denim Shirt:
Here is one place where I implore you to hold out for the right one. Avoid any boxy or ill-fitting bargain shirts here and try to find a soft fabric with nice details like button pockets and quality.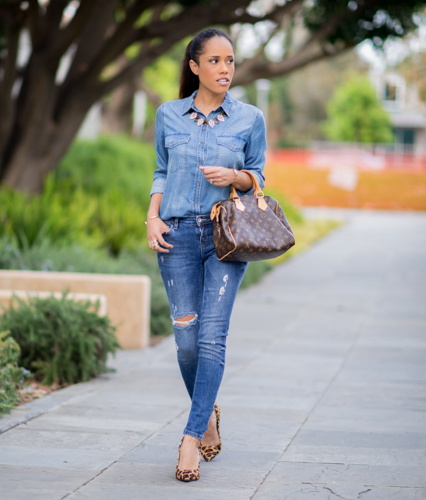 Related: What You Need to Start a Blog or Business
Having a fashion blog and loving clothes as mush as I do on a budget has taught me a few good lessons over the years…find classic pieces that won't go out of style and it pays to invest in items that you can re-invent and wear in multiple ways.
Best regards,
Jenny Plog
Follow Jenny!
Did you love what Jenny had to say? Stay up to date with her online!
Jenny's Fashion Blog: PlogStyle
Instagram: @JennyPlogStyle
Twitter: @JennyPlogStyle