We shared some of our favorite moisturizers for every skin type about a year ago in the CGS Beauty Picks: Moisturizers article, but the CGS Team has realized the importance of wearing sunscreen.
What better way to wear your sunscreen than if it's already found in your moisturizer?! The CGS Team has done some major research to find the best moisturizers with SPF to help correct and moisturize your skin, while protecting it from the harmful rays. Read on to see what our favorites are!
Caudalie Vinoperfect Radiance Moisturizer Broad Spectrum SPF 20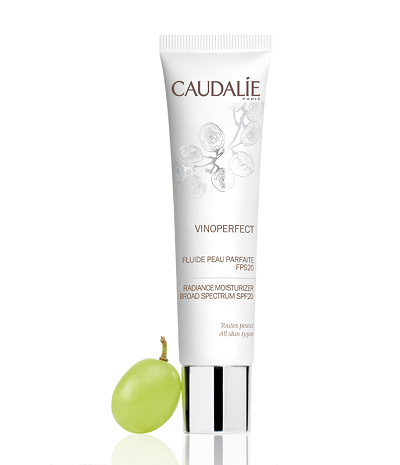 The Vinoperfect Radiance Moisturizer by Caudalie is a jack of all trades. It helps protect your skin from the sun via the SPF 20, works to correct your skin's imperfections, and provides a light make-up coverage thanks to the tint.
It comes in two shades: light and medium, and contains a large amount of viniferine (which is said to be more impactful than Vitamin C.
Murad Anti-Aging Moisturizer SPF 30 PA+++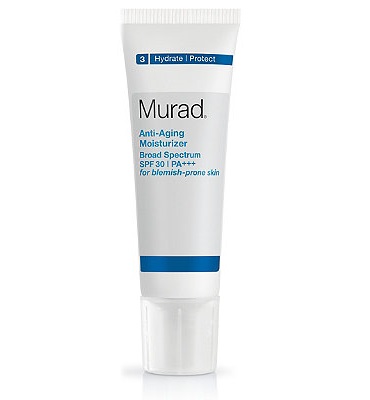 Murad's Anti-Aging Moisturizer is perfect for acne or blemish prone skin. The moisturizer contains Murad's Oil Control Complex to help manage oil and reduce shine throughout the day.
With SPF 30 and PA+++ protection, Murad's moisturizer protects your skin from UVA/UVB rays. What we love best is the black tea ferment ingredient which is used to prevent early signs of aging.
Aveeno Active Naturals Positively Radiant Daily Moisturizer with SPF 30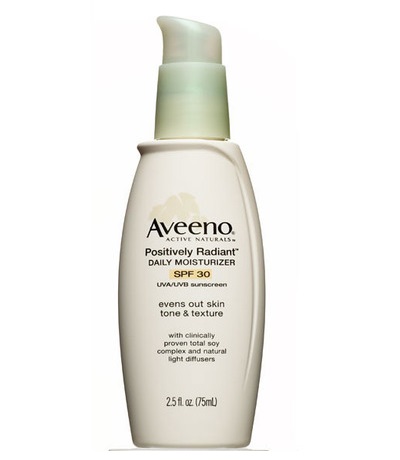 You may have seen Aveeno in our previous moisturizer picks, and nothing has changed! The affordable skincare brand continues to produce products that help your skin.
The Positively Radiant moisturizer is perfect for any skin type thanks to its hypoallergenic and noncomedogenic formula. The moisturizer contains SPF 30 for ultimate protection, and has a soy complex to help even out your skin tone.
Laura Mercier Tinted Moisturizer Broad Spectrum SPF 20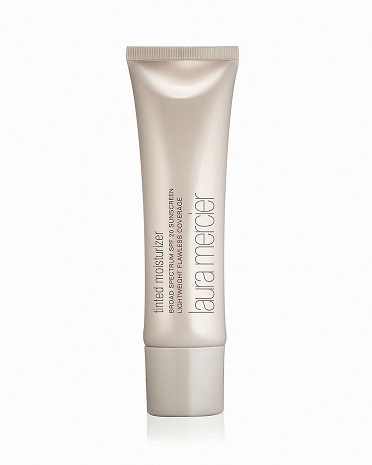 Laura Mercier's Tinted Moisturizer is perfect for the girl who doesn't always wear foundation. The moisturizer comes in 15 different shades to help provide a lightweight make-up coverage with the added benefits of a moisturizer.
The moisturizer is suitable for even the most sensitive of skins. With Broad Spectrum SPF 20, protection from the harsh UVA/UVB rays is easily accomplished.
Clinique Superdefense Daily Defense Moisturizer Broad Spectrum SPF 20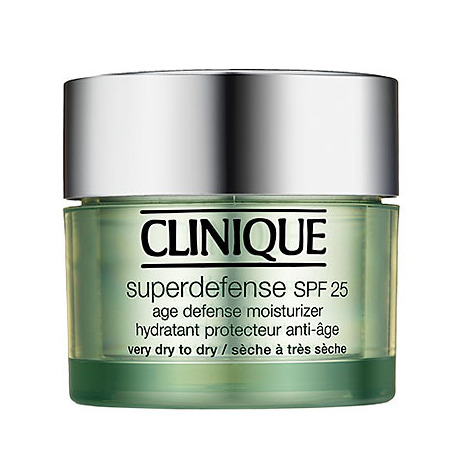 It should be no surprise to see a Clinique product on our list! We are true advocates of the brand thanks to products that always deliver. The Superdefense moisturizer provides moisture all day long while providing a barrier to help block skin-harming irritants.
The oil-free moisturizer goes on light and silky and quickly absorbs into your skin, so you don't feel like your face is weighed down.
Related: 5 Small Skincare Tweaks to Glow All Day
The CGS Team is always happy to share products that should be given a try. We hope that you ladies are wearing your sunscreen (see What You Need to Know About Skin Cancer to see why).
Have you tried any of the moisturizers listed above? Which SPF-packed moisturizers do you love? We want to hear which products work for you, so leave a comment below to share!
-The CGS Team