Summer is here! That means long, sunny days and trips to the beach. While summer sun is something that every lady looks forward to, protecting your skin should be a number one priority. Skin cancer affects women of every age and ethnicity. No woman is safer than the next, and with skin cancer rates rising drastically, understanding what you're dealing with is crucial! The CGS Team has put together some facts about skin cancer that every woman needs to know. Taking small steps now can protect you in the future.
Types of Skin Cancer
There are 3 main types of skin cancer that every lady needs to be aware of. They are Basal Cell Carcinoma, Squamous Cell Carcinoma, and Melanoma. Each of these skin cancer types are treatable if spotted early on, however if left ignored they can be fatal. According to skincancer.org, about 13% of annual melanoma cases are fatal.
How to Spot It
Each skin cancer type has its own form and its own signs to look out for:
Squam. Cell Carcinoma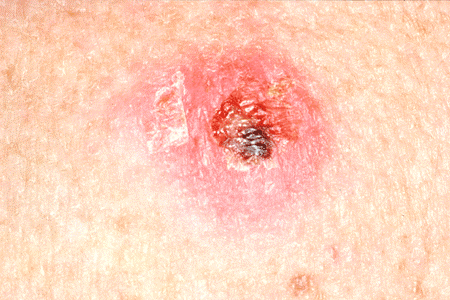 (Photo courtesy of the International Dermal Institute)
Look for wart-like growths, open sores, or scaly skin patches that bleed or crust over.
Basal Cell Carcinoma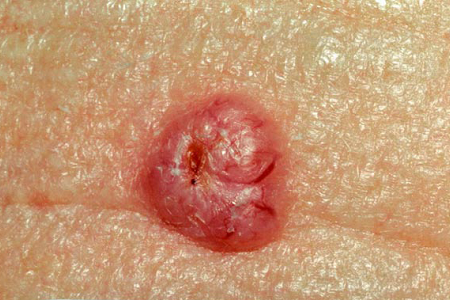 (Photo Courtesy of Winston Salem Dermatology)
Look for reddish patches or skin growths, as well as open sores, red bumps or scar-like forms.
Melanoma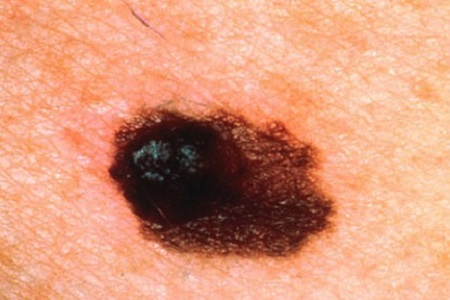 (Photo courtesy of Live Science)
Look for spots or moles that are brown, black, pink, tan or white in color and grow asymmetrical.
Since moles take on many different colors or shapes, follow the ABCs of checking for melanoma in the chart below, courtesy of melonma.org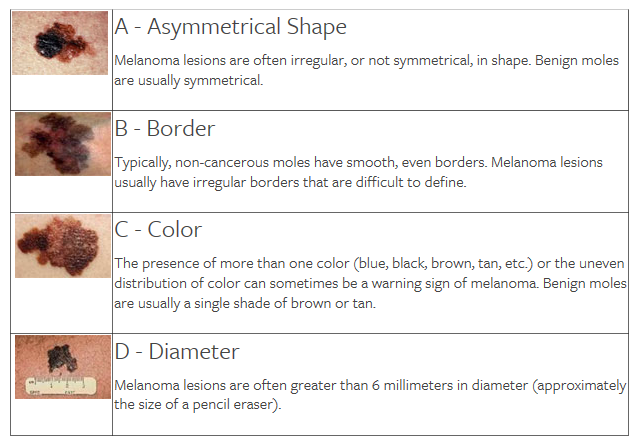 Women of Color Can Get Skin Cancer
It's often thought that since darker skin doesn't get as sunburned or tanned as pale skin that people of color are less likely to get skin cancer. While it's true that the melanin found in darker skin does offer natural protection, women of color are not immune to skin cancer. If you are a woman of color, this thought process can seriously harm you.
If you refuse to protect your skin or keep an eye on your moles, your cancer may go unnoticed, which may be lethal. According to the Skin Cancer Foundation, 50% of black women diagnosed with melanoma are at an advanced stage, compared to 26% of Hispanics and 16% of whites. No matter what color of skin you have, you need protection.
Follow the Instructions on Your Sunscreen
To get the most protection from your sunscreen, follow the directions! Most sunscreens need to be applied 30 minutes before you actually hit the water. Also, most sunscreens have a multi-hour lifespan. If you are outside all day, one application in the morning is not going to cut it. Make the most out of your sunscreen's protection by reading and following the directions. Your moisturizer can come with sunscreen too! Check out some of our favorite moisturizers with SPF.
Complete Your Own Self-Checks
Much like your monthly self-check breast exam, you need to give your body a self-check for new moles. Moles can form everywhere, including your feet and scalp. Remove your nail polish from time to time to give the skin under your fingers and toes a check. When you are at the hair salon, ask your stylist to look for any moles on your scalp. New spots and moles form all the time, so keep an eye out for any that may change over time.
Ladies, we want you to protect yourself! Don't disregard the possibility of skin cancer. Do your future self a favor by taking the necessary steps, like applying sunscreen religiously and completing your self-checks. Do you have any experiences with skin cancer, changing moles or new spots? Share your feedback with the community by leaving a comment below. Your sharing may help another person!
-The CGS Team