Whether you are young and haven't started using moisturizers, or you are hoping to prevent early signs of aging, ensuring you have the best moisturizer to meet your needs is essential.
Fortunately, the options you have when picking out the perfect moisturizers are endless! The intended purpose of moisturizers and face creams is to prevent overly dry or oily skin, protect sensitive skin, improve skin's tone and texture, fight against fine lines and wrinkles and treat or hide imperfections. Effective moisturizers should contain antioxidants, natural lubricants, and light oils to help promote skin health.
Sure, all of that sounds great, but how do you choose which moisturizer is best for you? First, you need to become familiar with the type of skin you have. The most common skin types are: normal, oily, dry and combination. From there, you can narrow down your moisturizer choices to include those that will only help your specific skin type.
This is where CGS comes in! We have picked the most effective moisturizers for five different skin goals. Below you will find our CGS picks for the best moisturizers for dry skin, anti-aging effects, sensitive skin, radiance boosting, and oily skin.
Best Moisturizer for Dry Skin: First Aid Beauty Ultra Repair Cream
Since dry skin is usually accompanied with flakes and small pores, it is especially important to maintain moisture for a healthy glow. Typically a heavier, cream based moisturizer is best suited for dry skin, and that is why we have chosen First Aid Beauty's Ultra Repair Cream as our pick for best moisturizer for dry skin.
This over the counter, super-emollient cream contains colloidal oatmeal, shea butter, white tea leaf extract, eucalyptus oil and moisture boosting ceramides to improve dry skin symptoms including: scaly skin, eczema and pilaris. We love that this cream is sulfate, paraben and petroleum free, making it safe for sensitive skin as well. The cream is available in Sephora stores or online for only $28.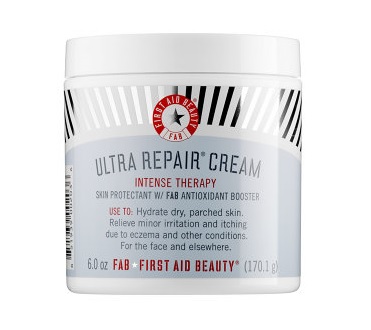 Best Moisturizer for Anti-Aging Effects: Philosophy Miracle Worker Miraculous Anti-Aging Moisturizer
To help prevent aging skin, finding a moisturizer with essential vitamins and antioxidants including Reservatrol, to help protect against environmental effects is key. Philosophy's Miracle Worker Miraculous Anti-Aging Moisturizer contains reservatrol, sunflower and sesame oils, and plenty of vitamin C to help promote skin's natural collagen production; which is crucial when preventing signs of aging.
This moisturizer is sulfate free and provides ultimate hydration for soft, firm skin. The cream is easily absorbed into skin and contains ingredients that make it suitable for all skin types. This moisturizer is available in Ulta stores or online for $60.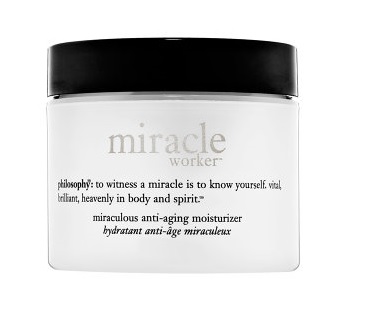 Best Moisturizer for Sensitive Skin: Aveeno Ultra-Calming Daily Moisturizer
When your skin is susceptible to irritation, redness, itching, or rashes, then it typically falls under the sensitive skin category. In this case, it is important that your moisturizer be free of fragrances or dyes and contains ingredients to soothe and calm the skin. Aveeno's Ultra Calming Daily Moisturizer contains SPF 15 and is clinically proven to visibly reduce redness and soothe irritated skin.
The moisturizer is oil free, hypoallergenic, fragrance free and noncomedogenic, making it gentle enough for everyday use. The moisturizer can be found in a variety of drug stores for as little as $14.99.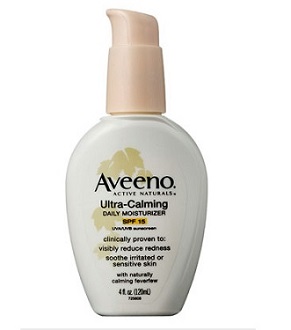 Best Moisturizer for Radiance Boosting: Lancôme Énergie De Vie Dullness Relief & Energy Recharge Daily Cream
If you are fortunate to have skin that is neither oily nor flaking, then your ultimate moisturizing goal should be to boost radiance, ensuring a soft and glowing texture. Dull skin can be avoided and brought to life with the right cream. We love Lancôme's Énergie De Vie Dullness Relief & Energy Recharge Daily Cream because it energizes skin, leaving it bright and revitalized.
The cream contains three active ingredients (Rhodiola, Gentian, and Wild Yam) used in Chinese beauty rituals to nourish and rejuvenate the skin. The formula is gentle enough for sensitive skin and has been dermatologically tested to hydrate and refine your skin. Find this cream in your local department store for $55.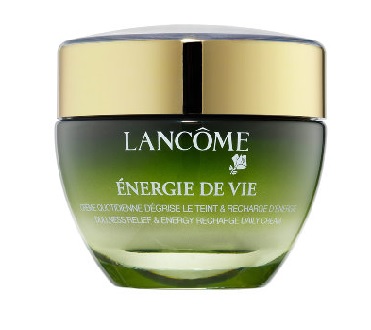 Best Moisturizer for Oily or Combination Skin: Origins Zero Oil Oil-Free Moisture Lotion
Oily skin is usually characterized as shiny with large pores. Oily skin is usually most prone to acne and oil causing breakouts. Combination skin includes a shiny or oily T-zone with normal or dry skin elsewhere. If your skin falls into this category, it is best to stick with moisturizers that maintain shine and are free of oil.
We love Origin's Oil-Free moisturizing lotion because its lightweight texture is hydrating and oil-free, but also leaves a smooth, matte finish throughout the day. The product is paraben and sulfate free, and contains salicylic acid to help minimize pores and prevent breakouts. This product can be found in your local department store for $28.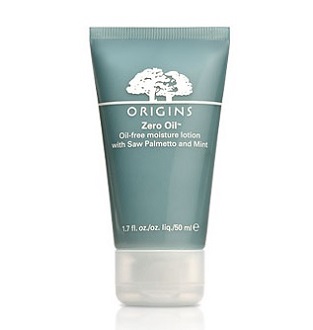 Related: CGS Beauty Picks: SPF Moisturizers
Moisturizing is essential for getting and maintaining beautiful skin. Understanding your skin type and the options available to you will help promote happy, healthy skin. Have you tried any of these CGS Picks? What is your favorite moisturizer? Share your thoughts by leaving a comment! Also, feel free to recommend any skin products that have worked for you.
-The CGS Team