Contouring has taken over the beauty world! The ability to shape your face and highlight certain areas is no longer reserved for celebrities. Contour kits are available to all!
The CGS Team gave you an easy-to-follow overview of contouring in the article 2 Minute Contouring, now we are sharing our favorite contour kits. These kits contain the necessary powders to contour and highlight your face to perfection. All of these products are available for sale now and can be used to obtain an ideal contour look.
CGS Beauty Picks: Contour Kits
Laura Mercier Flawless Contouring Palette
Professional make-up artist Laura Mercier introduces a blendable-cream formula in her Flawless Contouring Palette, making it easier to blend in than your traditional powder. The palette consists of a main contour color, two additional contour colors in medium and dark, a brightening highlighter and a smoothing highlighter. This palette is perfect for enhancing, sculpting, and adding shadow to the face.
Kat Von D Shade + Light Contour Palette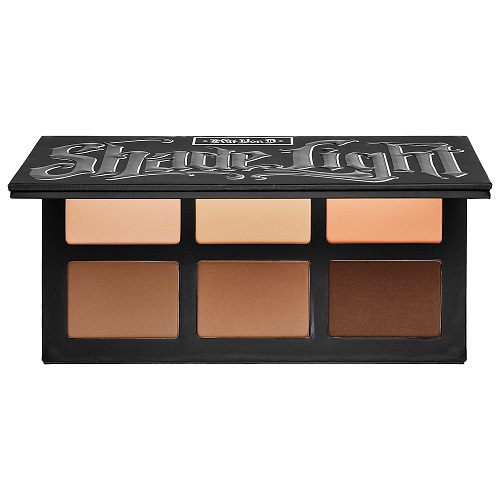 The Kat Von D Shade + Light Contour Palette is unlike other formulas in that it contains a selection of matte shades to allow the wearer to capture shadow and light hues. The palette contains 3 contour shades including taupe, soft brown and deep brown, as well as 3 highlight shades including a pinkish-nude, yellow beige, and soft peach. The expert sketch artist created this palette to allow for a sculpted, shaped and slenderized look.
Marc Jacobs Beauty #instamarc Light Filtering Contour Powder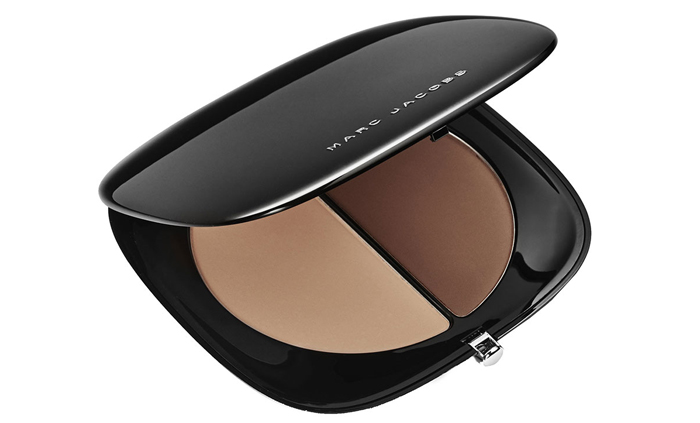 If ease is your goal, then the Marc Jacobs #instamarc Contour Powder is the way to go. The powder contains a contour brown and highlight pink, and comes in 3 different color sets to suit the wearer's needs. From light bronze to deep bronze, the powder is designed for every skin shade. The powder contains jet-milled pigments for a smooth, velvety texture, as well as vitamins A, C, and E to keep the skin radiant while in use.
Tarte Park Ave Princess Contour Palette Volume II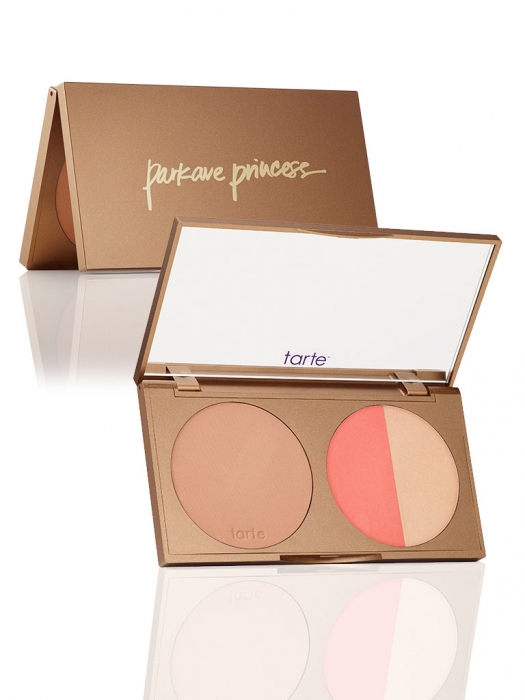 What makes the Tarte Park Ave Princess Contour Palette so great is the fact that it comes with waterproof, bronzing contour color. In addition to the bronzer, the palette also consists of a peachy blush and a champagne-colored highlighting powder. The powder formula is enriched with Amazonian clay, which works to balance all skin types for a fade-proof, effortless finish.
Related: 5 Budget-Friendly Makeup Brands
Contouring can be done with ease with the right products and the right technique! What products do you use for contouring? What works for you and what doesn't? Share your thoughts and product recommendations by leaving a comment below!
-The CGS Team