The magic of make-up contouring is incredible! Your face (and other body parts) can look instantly slimmer, defined, and more shapely when you contour. When contouring became a hot topic, it was believed that multiple products must be used to create the contour effect. Tutorials on YouTube and by make-up artists portrayed contouring as a technique that must be mastered. While that is true, you no longer need to spend 15 minutes and use 5 different products to get a great contour look. Single-use products like the Marc Jacobs #instamarc Light Filtering Contour Powder make contouring a breeze for everyone, even beginners.
Women's Health Magazine (May 2015 Issue) was kind enough to share a quick contour tutorial with the help of make-up artist Melanie Inglessis. We didn't believe it at the time, but after trying it for ourselves, quick contouring can be done! The trick is to use contouring crayons/sticks. "One of the new sheer, creamy sticks does the job in two minutes", says Inglessis. We're sharing the quick contouring tutorial with CGS members. If you read Women's Health then you may have seen this already, if not then get ready to be a quick contour pro!
First, you will need a contouring stick. CoverGirl TruBlend Fixstick, The Sculptor Contouring Face Slenderizer by Tarte, or Clinique's Chubby Stick Sculpting Contour are all good ones. In fact, the Clinique Chubby Stick Sculpting Contour topped the list of beauty product favorites we tried in July!
Once you have your contouring stick of choice, you are ready to begin!
Using the stick, you will need to line your face in the following areas:
1. Forehead hairline
2. Each side of the widest part of your nose
3. The hollows of your cheeks
4. Each side of your jawline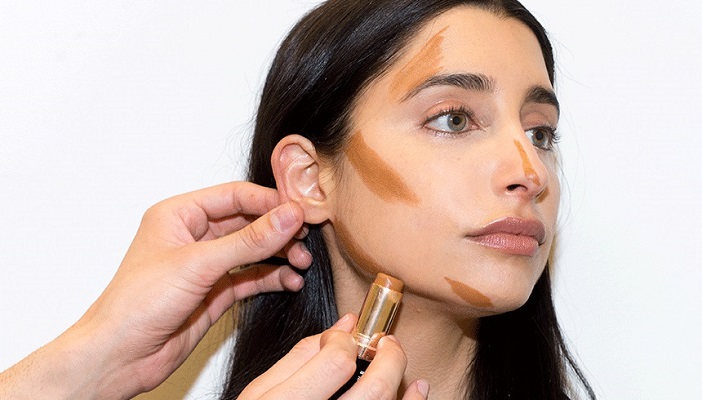 Lastly, you will soften the product with your fingers, lightly blending into your skin. Be sure to contour on top of your foundation (if you use it).
And there you have it! The simple method of 2-minute contouring. Do you have any experience with contour steps? Can you share any tips for mastering the contour? Leave a comment below to share your thoughts and tips with the group!
-The CGS Team