If you are a handbag lover, like most of us at City Girl Savings, then you must become familiar with NYC purse and accessories designer Yliana Yepez. Yliana was raised in Venezuela and started her first accessory line 20 years ago, called BLUES by kyky, which quickly became a popular brand in Venezula.
Now, Yliana is the CEO and creative director of luxury handbag and accessories line YLIANA YEPEZ. The collection has been featured in fashion magazines like Glamour, Vogue Latin America and InStyle. Not to mention, style icons like Cara Delevigne and Olivia Palermo are fans of the collection.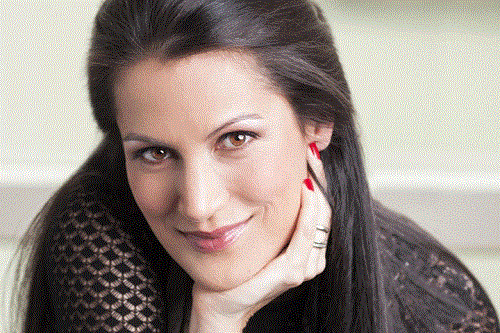 Now let's get to the fun part! The CGS Team wants to share our favorite pieces from the current YLIANA YEPEZ collection. These pieces and more can be purchased directly from Yliana Yepez or in person from Bloomingdale's.
The collection is pretty pricey so if you plan on splurging, make sure you are staying within your budget boundaries. If you can't afford it, wait until the next sale or until you have saved up for a new purse!
Mini Giovanna Metal Studded Clutch in Black Cherry ($1,195)
Scarlett Combo Spun Metal Clutch in Magenta ($495)
Mini Capri Jeans Waxy Python Mini Backpack ($1,595)
Francesca Camel & Lamb Leather Satchel ($995, on sale for $795)
Grace Satin Minaudière in Teal ($1,495)
Related: Stylish Laptop Bags for the Office
These were a few of our favorites. There are so many unique purses to choose from! We definitely have Yliana Yepez bags on our wishlist! If you like what you see so far, check out the website!
Are you a fan of the YLIANA YEPEZ collection? Share your thoughts and favorite pieces with the community by adding a comment below!
-The CGS Team