Vitamins are an essential part of your health, and health is essential for your beauty. So what exactly is a vitamin and why do you need it? Well, simply put, a vitamin is an organic substance that provides nutrients that your body cannot create on its own.
The most effective way to benefit from vitamins is through the food you eat. However, being a working woman, it is often difficult to ensure you are eating effectively when the daily hustle of life consumes most of what you do.
This is where vitamin supplements can help. Below you will find our CGS Picks for vitamin supplements that will help promote a healthy and beautiful body.
First, let's talk about the most important vitamins women need to maintain a healthy lifestyle, and what foods you can get them from. Please ensure you are taking the recommended daily amount as specified by your doctor or the product instructions.
Although these vitamins possess helpful attributes, large doses could have adverse effects.
Vitamin H (Biotin)
Biotin, also known as Vitamin H, is a B vitamin that helps support your skin, metabolism, and digestive tract. Biotin is commonly used to promote hair and nail growth, as well as work to decrease insulin and improve blood sugar.
Biotin can be found in whole grain breads and cereals, dairy products, and salmon. Biotin can also be found in supplement form, which is how most ladies take it.
Vitamin A
Vitamin A is considered one of the top anti-aging vitamins, when used in moisturizer form. This vitamin helps boost vision and your immune system. Vitamin A is also important for the woman's reproductive system and may help slow the aging of your skin.
There are plenty of foods that contain this nutrient, including broccoli, carrots, cantaloupes and mangos.
Vitamin D
This vitamin is helps support strong bones, as well as your brain, heart, lungs, and muscles. Vitamin D is also believed to provide anti-cancer effects. With enough safe sun exposure, your body can produce vitamin D on its own.
The need for women to maintain strong bones is essential for aging gracefully. Vitamin D can be found in milk and fish, however the best way to get what your body needs is through a supplement.
Now that you have a little background on some of the most important vitamins for women, here are our CGS Picks for vitamin supplements.
Best Overall Supplement for Women: Women's One-A-Day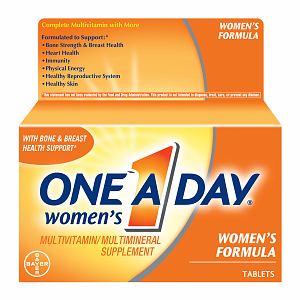 We love that you can get all of the essential nutrients in one go with Women's One-A-Day multivitamins. This supplement is designed specifically for women and contains the proper elements to promote a healthy, functioning mind and body.
The supplements found in the Women's One-A-Day multivitamin helps promote bone health, heart health, immune health, energy and skin health. This supplement is perfect for the woman on the go who needs to ensure that she gets all of her daily nutrients.
Best Supplement for Hair, Skin and Nails: Nature's Bounty: Hair, Skin and Nails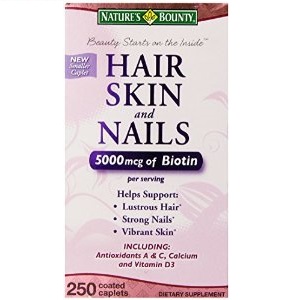 If you already receive most of your nutrients from the healthy food you eat, and need to tailor your vitamin intake to help promote healthy hair, skin and nails, then Nature's Bounty is just the supplement for you!
This multivitamin contains 5000mcg of Biotin, as well as Vitamin C for collagen production. We love that this supplement is infused with Argan Oil, which is well-known in the hair care world. Healthy hair, skin and nails are easily attainable with Nature's Bounty.
Best Supplement for Boosting Metabolism: GNC Women's Ultra Mega Energy and Metabolism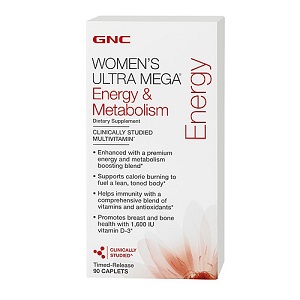 Our last supplement recommendation is specifically designed to boost your energy and metabolism. GNC's Women's Ultra Mega Energy and Metabolism contains key ingredients to help maintain an active lifestyle.
This supplement includes Vitamin B, Vitamin D, magnesium and calcium; all focused on boosting energy, mental focus and calorie burning. GNC also incorporates caffeine into their supplement to ensure you are energized throughout the day.
Related: 5 Ways to Sneak Veggies into Your Diet
Ensuring a healthy, active lifestyle is important for everyone. Make sure that you are doing the best you can to be health conscious. This will contribute tenfold to the beauty you exude to the world!
Leave a comment to let the CGS community know what you think of these supplements, or if you have any other favorites you'd like to share.
-The CGS Team