Do you have extremely fine hair? What about tight curls? The type of hair texture you have determines the type of hair brush you will need to use to protect your hair! There are so many different types of hair textures, and with that comes a variety of hairbrushes!
We're sure that the question of "what brush is best for my hair?" has crossed every lady's mind. Check out our CGS Picks for hair brushes for just about every hair texture! We have even provided you our favorite "steal" and "splurge" item for each brush.
If you have some extra cash to shell out for a nicer brush, it's a great investment. However, the lower priced brushes will also get the job done!
All Hair Types: Natural Bristle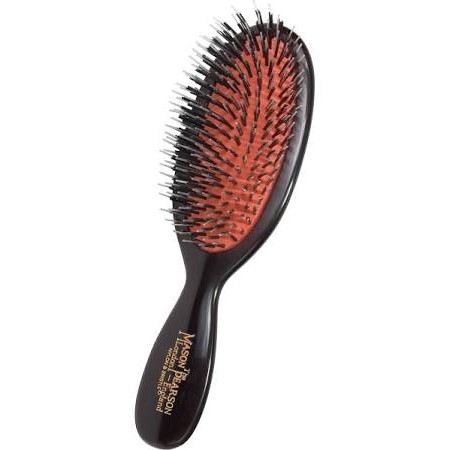 Mason Pearson, $105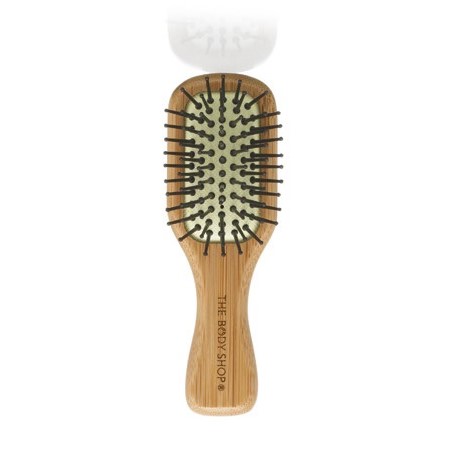 The Body Shop, $5
A natural bristle brush is great for all hair types (affiliate link)! The fiber that is used to make this great brush is boar bristle, a specific bristle fiber that helps prevent your hair from being pulled out when brushing.
It's gentle and leaves your locks with a beautiful shiny look. These brushes are great for using after the shower or when your hair is dry. A detangling brush is a necessity for all women. The less damage done by your hair tools, the better!
Natural bristle brushes come in multiple shapes and sizes, which are perfect if you're always on the go!
Straight Hair: Paddle Brush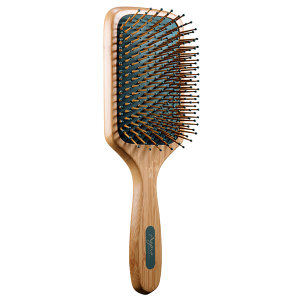 Agave Healing Oil™ Natural Bamboo Paddle Brush, $25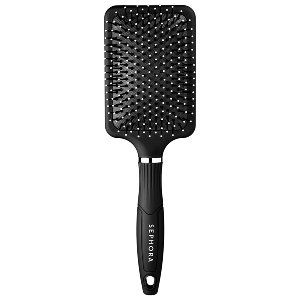 SEPHORA COLLECTION Style-Nylon Paddle Hair Brush, $18
This brush resembles a large rectangular paddle, hence the name Paddle Brush. This brush is ideal for naturally straight hair, but it can work on all hair types that are worn in a straight style.
The bristles of this brush extend out from a soft cushion, which is great for detangling your hair giving it a smooth natural straight look. This brush is designed to massage the scalp as you brush your hair from root to end.
The paddle brush prevents damage to your hair because of the air filled rubber cushion at the base. When wearing your hair straight, the paddle brush is most effective when used while blow-drying your hair. The brush will leave your hair slick straight and silky smooth!
Thick or Coarse Hair: Spornette Brush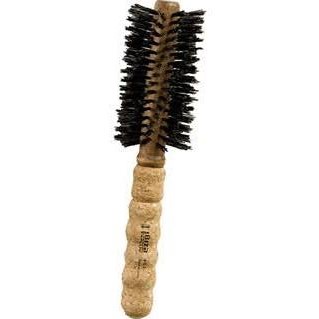 Ibiza Hair Folica G3 Swirled Extended Cork Round Brush, $35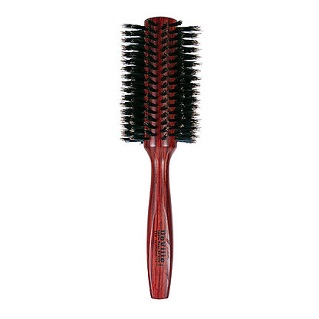 Folicia Spornette Deville 100% Boar Rounder Brush, $11
If your hair has a thick or coarse texture, then the spornette brush is a must-have. These brushes are great because they combine the benefit of boar bristles with interspersed nylon quills that help detangle coarser hair.
This brush also comes in a natural/synthetic bristle mix, also known as the porcupine brushes. These brushes are designed primarily for thicker hair, as they contain heavy-duty bristles that are combined together. This is different from the other brushes mentioned and really focuses on detangling unruly hair.
Related: CGS Beauty Picks: Blow Dry Brushes
Remember ladies, whether you have straight hair, wavy hair, or curly hair, always wear it with confidence! A brush for your hair type can help your hair look its best! What is your favorite go-to hairbrush? Do you have experience with trying different brushes? Leave a comment below and share with the group!
-The CGS Team