A curling iron is a necessity for any woman, regardless of your hair type. Curling your hair brings on a look that straight hair can't always compete with. Having a good curling iron while styling your hair can make a huge difference in how your curls come out and how long they last. If your curling iron isn't cutting it anymore, or if you're looking for a new one, this article is for you! The CGS team has found some awesome curling irons that are affordable and super effective. Read below to check out our CGS Beauty Picks for curling irons!
CGS Beauty Picks for Curling Irons
Conair Infiniti Pro Nano Tourmaline Ceramic 1-1/2" Curling Iron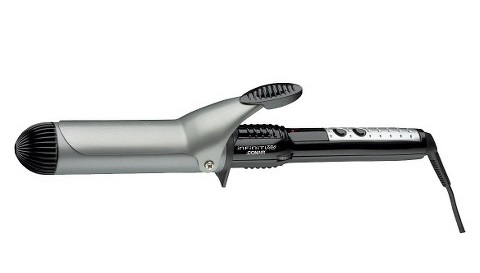 Conair's Infiniti Pro Nano Tourmaline Ceramic curling iron is tremendous for all hair types! It has a barrel size of 1-1/2 inches, which allows users to create gorgeous waves or Hollywood curls. This iron typically comes with a 5 year limited manufacturer's warranty, so if anything happens throughout the life of the iron, Conair should fix or replace your iron. We love that it features a uniform heat recovery, and automatic shut-off for the times you forget to unplug. The best part? Conair's curling iron can be purchased for under $20!
Hot Tools Professional 1110 Classic Gold Curling Iron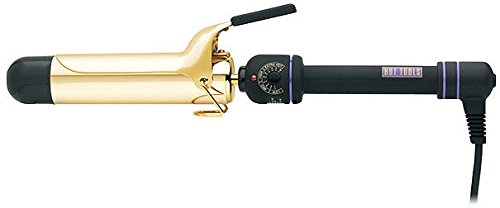 The fabulous Hot Tools Professional 1110 Classic Gold Curling Iron (Mega 1 ¼") is great for achieving any curl look. Whether you're going for loose waves, tight curls, or overall volume, the Hot Tools Curling Iron is the one for you. The 24k gold plated barrel is great for circulating heat evenly, leaving your curls fresh and perfectly formed. This iron heats up in a matter of minutes, which is perfect for when you're in a hurry. It possesses an extra soft grip so your hands won't get tired, and a powerful spring clamp to grab your hair and keep it from falling while styling.
BaByliss Pro Nano Titanium 1-1/2″ Curling Iron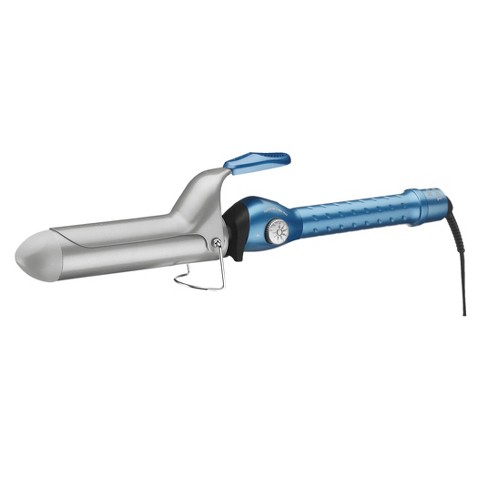 Pro Nano Titanium 1-1/2″ Curling Iron leaves your hair feeling like you just left a salon! With heat settings up to 450 degrees and a turbo heat button, it takes no time for you to have the curls you've always wanted. The iron has "Sol-Gel" technology making the barrel stronger and smoother than most other curling irons. This unique iron also comes with an 8 feet tangle free swivel cord that reduces the amount of frustration you have when actually styling your hair. It's perfect for those looking for a professional style session at home!
One 'n Only Argan Heat Ceramic Taper Curling Iron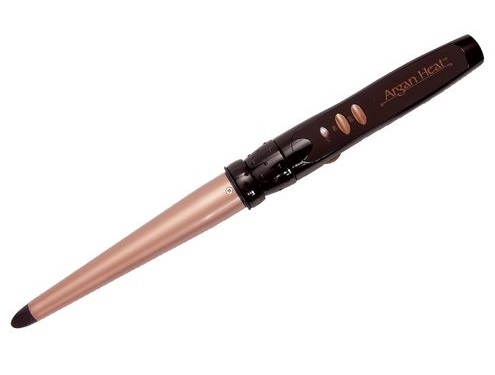 Ok, so the One 'n Only Argan Heat Ceramic Taper Curling Iron is not your typical curling iron. As you can see, it is a wand-type curling iron. If you haven't tried a wand before, then this is a must have! To create effortless waves or curls, you simply wrap your hair around the stick-like barrel. It's a much better alternative to the traditional curling iron if you can't seem to get the proper arm placement. We love this wand-type curling iron the most because the barrel is infused with argan oil, which helps protect your hair from the heat of the iron.
Related: Curling Iron Breakdown
As we said earlier, a curling iron is a necessity for every woman. If you can't seem to find one that works for you, try the options shown above! If you have found one that you love, share the brand with the group by leaving a comment below! We'd love to hear what is working for our members and try it ourselves!
-The CGS Team