Back in high school (at least for us ladies of the CGS Team), it seemed like there was only one type of curling iron, it just came in different sizes. Nowadays there are stick wands, bubble wands, double barrels and wavers! But how do they all work? Do they really give you a different type of curl? Is the curl different enough to justify buying all these tools?
If you have asked yourself these questions then you are not alone! The CGS Team recently came across a curling iron breakdown guide from InStyle. InStyle asked hairstylist Abraham Sprinkle to give a quick rundown on the most popular curling tools out now and how to use them. The info was so good that we had to share! Continue reading to see what he had to say.
"New hair tools seem to be hitting shelves more frequently than leaked images of the iPhone 6S, making the attempt to shop for a brand new model all the more challenging. The curling iron category in particular is an intimidating one, the many variations between clip-less, traditional, and bubble wands can make shopping for a new one seem more like a task out of The Amazing Race. That's why we asked hairstylist Abraham Sprinkle to give us a crash-course on the most-popular models out there, how to use them, and the style possibilities of each.
"I often compare curling iron shopping to tomato shopping—at the end of the day, they all work in a salad, but the right choice can make your dish move up a couple of notches," he says. "This holds true for curling irons as all will change structure, but the right choice can make all the difference depending on the right combination of barrel size and iron."
Sprinkle recommends seeking out tools coated in either ceramic or tourmaline, as they're best for evenly distributing the heat, ensuring all areas get equal love. "This is important when curling thick hair, as one curl can be perfect, but the next may be weak if the temperature isn't consistent," he tells us. "I personally love tourmaline coatings, as they give hair extra shine." Keep reading to get schooled on each model, and to find your perfect match!
Curling Iron with Clip: T3 BodyWaver, $149; Sephora
For a more structured spiral, you'll want to opt for this classic model. "The beauty of a clip iron is that it creates a strong curl at the ends, it's perfect for more polished hairstyles," Sprinkle says. "Because you start curling from the ends, the roots tend to be the weakest in showing texture with this tool."
If you're a beginner or have trouble holding your strands in place, we recommend starting off with a model similar to this one. Plus, it has additional straightening qualities if you pass the entirety of your length through the barrel and clip, then add movement at the ends.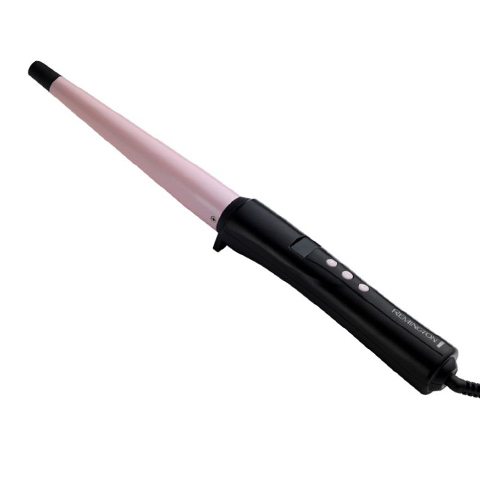 Clipless Wand: Remington Pearl, $18; Wal-Mart
Thanks to the lack of a clamp, ceramic wands are the most versatile of the bunch, but may require some practice. "Depending on the rod size, it can create soft waves, to a beachy texture," says Sprinkle. The curls created with a clip-less wand also look the most natural, as you can impart subtle changes depending on the way you wrap your layers, or how you angle the rod. We recommend pointing the tip in a downward direction and alternating the direction of each curl if you want to get that perfect, lived-in wavy texture that's ripe for summer.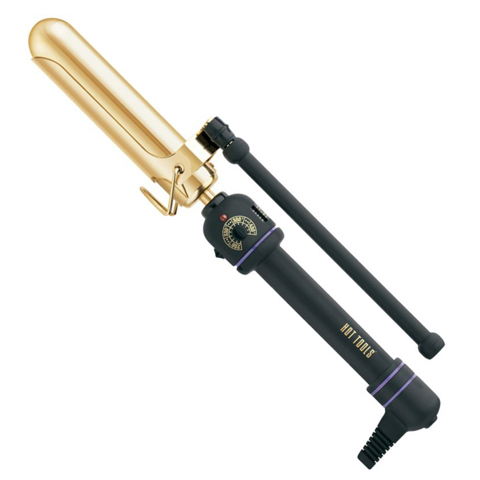 Marcel Wand: Hot Tools 1 1/4 Inch Iron, $47; Ulta
Though the marcel wand can be used by us mere mortals, it might be best to leave this one in the hands of professionals—the tool is built without a spring, so while it's easier for your stylist to use, it can be tricky to master at home. "This iron gives the stylist the most control and versatility. Because there is no spring, it's up to the stylist to manipulate," Sprinkle explains, comparing the technique to trying chopsticks for the first time. 
"With a marcel, you start at the root of the hair, and manipulate it all the way to the ends. You will see almost all session stylists using a marcel in their kit due to the multitude of curl and wave patterns that can be created." These irons run less of a risk of creasing your hair with fish hooks, or marks in the hair from not wrapping the section properly, but unless you're skilled with the method, tread lightly.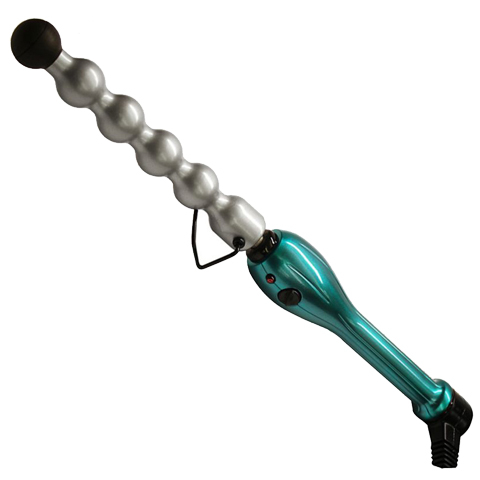 Bubble Wand: Bed Head Rock-n-Roller, $23; Target
Beachy wave beginners, this is the model for you. In what Sprinkle describes as "a curling wand with training wheels," bubble irons are equipped with a textured rod, which gives you a template in terms of placement. "Because of the ball-like pattern, it guides the hair in between creases to give even, perfect waves," he says.
"The drawback here is that hair must be long enough to accommodate the spacing." Whether or not you opt for a version with or without a clip is your prerogative, just be sure to wind your layers through the skinny sections between each bubble for that Pinterest-worthy texture.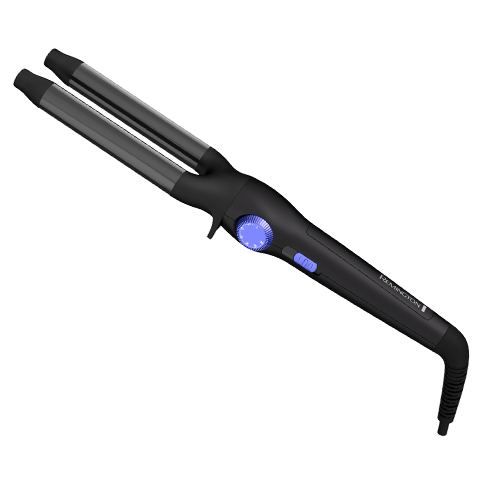 Double-Barrel Iron: Remington Ultimate Stylist Waver, $22; Drugstore.com
By wrapping your strands in a figure-8 pattern around each of the heated barrels, you can impart a soft, touchable curl that would look right at home in the crowd at a music festival, paired with your favorite flower crown, natch. "It's a rhythmic pattern throughout the hair of a ripple-like wave. The only drawback here is that you must have at least shoulder-length hair for it to work," says Sprinkle. "It creates texture as if you just let out your braid."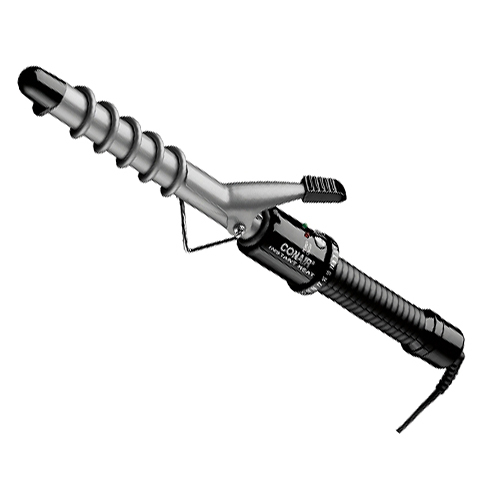 Spiral Iron: Conair Spiral Styler, $17; drugstore.com.
"This iron is perfect for creating an Old Hollywood-like texture in hair. Because of the cylinder-like shape, it creates beautiful S-pattern waves," says Sprinkle. Use the spiral to guide your layers across the tapered wand, and you can give your hair that coveted vintage wave that is always popular on the red carpet—think Jessica Alba's retro set from the 2013 Golden Globes. "The cylinder shape creates a large to small curl on one area," he adds.
As seen on: The Curling Iron Breakdown: What Each Wand Type Does, and How To Use Them
Who knew?! This article definitely opened our eyes to the different type of curls each tool can create. We aren't in a rush to buy them all, but the Spiral Styler and the Bubble Wand are top on the list! Have you tried any of the tools shown above? Which curling iron or wand do you like best and why? Share your favorite curling irons with us by leaving a comment below!
-The CGS Team