Effective facial products are every girl's necessity when trying to achieve flawless skin. Nobody said it would be easy, and by the looks of facial product prices it doesn't seem to be cheap either! The CGS Team has picked out some awesome budget friendly face creams to help your skin look as beautiful as ever without shelling out major cash. Say bye-bye to irritated skin, and hello to a baby-smooth face!
Top budget friendly face creams
Rimmel London Radiance BB Cream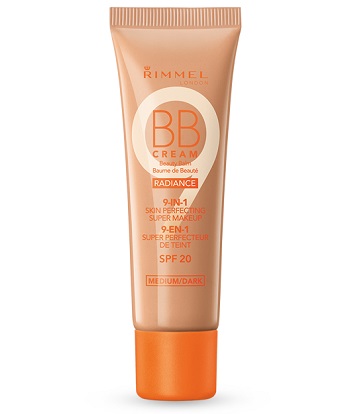 Rimmel London Radiance BB Cream is perfect for when you're on the go and in a hurry. This moisturizer has a multitude of skin protecting elements that will leave your skin looking picture perfect. The BB cream provides quality coverage with built in highlighting to give your features that cover-girl finish. It comes in three shades for any tone: very light, light, and medium/dark.
Aveeno Positively Radiant Moisturizer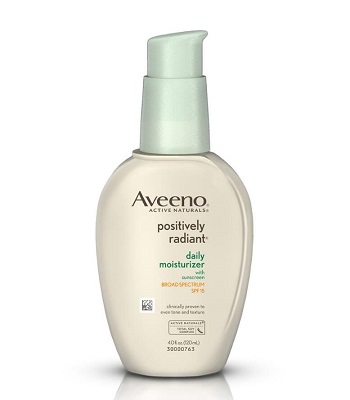 If you haven't tried using Aveeno at least once in your life, we'd secretly say you've been missing out. Any Aveeno moisturizer is amazing! You've probably heard us raving about other Aveeno products in the CGS Beauty Picks: Moisturizers article!  Aveeno Positively Radiant Moisturizer is great if you're looking for a cream to reduce the appearance of scars or blemishes. This lightweight formula is a must have when trying to get even toned skin. It contains key ingredients of soy extract which dermatologists recommend for lightening dark facial spots.
E.L.F Daily Hydration Moisturizer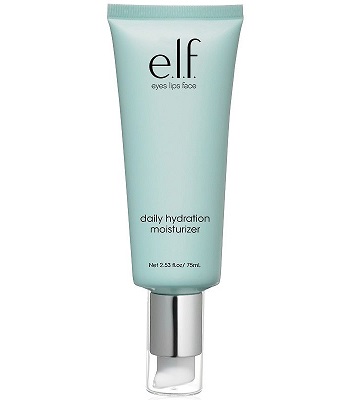 An affordable and basic daytime cream isn't hard to find when you know what you're looking for. E.L.F Daily Hydration Moisturizer is great for every daywear. For around $10, this anti-aging cream is a moisturizer blessing. It doesn't leave your face feeling greasy or oily, and it provides the protection your skin needs against the sun. It contains intense hydrating ingredients, along with Shea butter and jojoba butter to keep your skin soft throughout the day.
Olay Regenerist Night Recovery Cream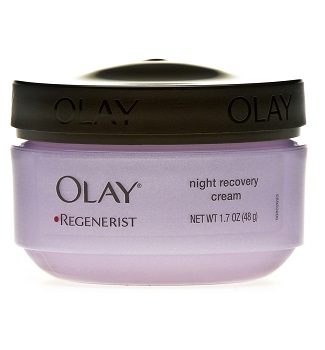 If you're looking for a night cream that does all of the same amazing things a day cream does, look no more! Olay Regenerist Night Recovery Cream treats and repairs your skin overnight. Simply apply before you go to bed and viola, you wake up with rejuvenated skin! By morning those fine lines that were annoying you, are not as visible! This Olay cream has vitamin E, green tea extract, and a multitude of antioxidants and other key ingredients that renew your skin.
Neutrogena Oil-Free Acne Moisturizer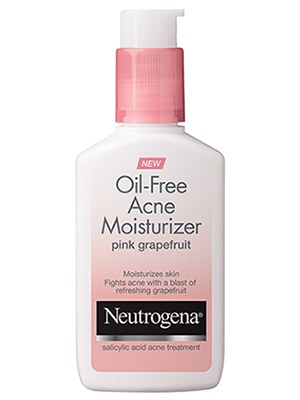 Neutrogena Oil-Free Acne Moisturizer is perfect for those who battle acne on a daily basis. This moisturizer doesn't contain oily ingredients that can potentially clog pores and make acne worst. On the other hand, it doesn't dry your skin out making it look washed out and dry. It's a non-drying acne fighting cream that gives your skin the moisture it needs while still fighting against acne. This cream softens your skin, and prevents future breakouts.  It's the ideal moisturizer to wear during the day and fight acne at the same time.
Who said spending an arm and a leg was worth it for clear skin? The CGS Team is always trying to help our community members achieve the best and most affordable products! Which face creams do you prefer to use and why? We always love hearing from our community members! Leave a comment below to share!
-The CGS Team