If you haven't heard by now, body butters are one of skin's favorite indulgences. Many hear the term "body butter" and are confused by what it is and what the benefits are when using, but look no more! The CGS Team is sharing everything you need to know about body butters. 
Body butters are a form of moisturizers that are thicker than lotion and tend to leave a film on the surface of the skin. As a matter of fact, there are different types of body butters. Specifically, there's whipped butter, and non-whipped butter.
The whipped butter usually includes beeswax, which makes the formula harder to absorb but longer lasting, while the wax-less and bar-type are more easily absorbed into the skin. If you are a body butter fan like me, then you better check out these 5 awesome body butters.
Our top picks for body butters
Caswell-Massey Lavender Body Butter
Lavender is infamous for calming! This body butter is perfect for those stressful days that try to roll over into the evening. The Caswell-Massey Lavender Body Butter has natural soothing oils that help calm your skin all the while leaving it smelling great. The highly potent extracts in this butter help hydrate your skin and shield it against any moisture loss. This body butter works best when applied before bed, which helps seal in all the moisture your skin needs for that natural glow.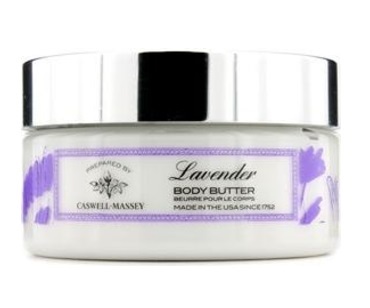 Kiehl's Soy Milk and Honey Whipped Body Butter
Who hasn't experienced dry skin? It happens to the best of us, and depending on the weather, it can be intolerable at times. Fix that lack of moisture with a soothing body butter like Kiehl's Soy Milk and Honey Whipped Body Butter.  This body butter is awesome for so many reasons. One reason specifically is it fights against extremely dry skin in a natural way, thanks to the soy milk and honey ingredients.
Josie Maran Whipped Argan Oil Body Butter
The ladies of the CGS Team are huge fans of Josie Maran's skincare products! We all wish to have skin as smooth as a baby bottom, and now our wish has come true. Josie Maran's Whipped Argan Oil Body Butter is the key to having silky smooth skin.
This particular body butter moisturizes deep into your skin penetrating through layers that other moistures have yet to achieve. Josie Maran's whipped butter ingredients include a combination of antioxidants and argon oil. With a combination of those two, it's impossible your skin won't feel like new.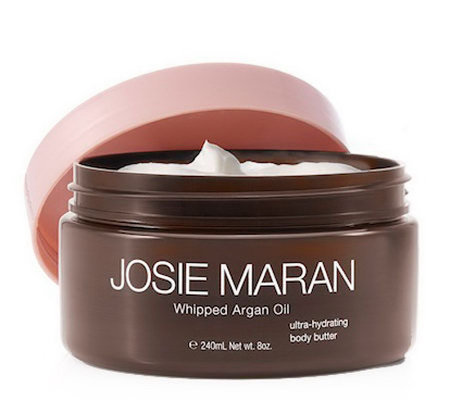 Soap & Glory – The Righteous Butter
Soap & Glory – The Righteous Butter has become very popular amongst the butter cream world. With an affordable retail price around $15 bucks, this body butter is a must-try. It comes with an alluring scent of rose, jasmine, peach, musk, and sandalwood, making it undeniably the butter cream to have!
The body butter also includes a bonus combination of shea butter, cocoa, and glycerin that helps keep your skin picture moisturized. Some even add additional coconut oil on top to really seal in the moisture this body butter provides.
L'Occitane Shea Butter Body Cream
This eco-friendly butter is a must have this winter season! If you are a lover of all things organic, then this butter was made just for you. It's been nicknamed the best multitasker amongst all body butters! It's been dubbed that name simply because it can be used for just about anything dry that needs to be moisturized. From elbows, cuticles, and even down to your hair L'Occitane Shea Butter Body Cream is perfect for anything you want to glow.
Related: 5 Easy DIY Milk Bath Recipes
Body butters can be worn in replace of lotion and can keep your skin glowing longer than the usual moisturizer. Body butters generally include a variety of essential oils and ingredients to help keep the moisture locked in. What are your favorite go-to body butters? How do you decide which brand is the brand for you when buying your body butters? Leave a comment below to share your favorite body butters!
-Taelor
The CGS Team