Going from a long day of work, just to sit in traffic for hours after, can definitely stray you away from going to the gym consistently. Working out at home can be so much more convenient when you want privacy and home exercises are just as effective if done right.
The CGS team has found a way to build a workout space in your home for under $50! It's easier than you think, and a lot more affordable than buying a membership or driving extra miles to the gym.
Quick tips to build a home workout space for less…
Find the Right Space
The first step in building a workout space in your home is finding the right space. Choose a room that you can call your own that will distract you from any interruptions.
When you're working out, you want to focus on your workout, not what's going on around the house. You may also want to choose a room with a door so you can have privacy!
Simply shut the door and focus solely on your workout to guarantee the same results you'd get if you were in the gym.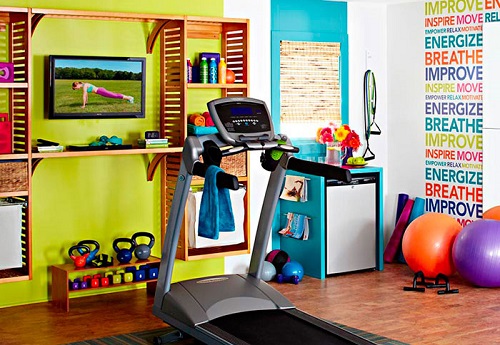 Get the Right Accessories
It's always nice to have a tall mirror in your workout space to make sure your form is correct. A nice tall mirror will help you see what you're doing and execute the workout perfectly.
You can find a tall mirror just about anywhere. We recommend Target, Wal-Mart, or shopping online to find the right mirror for your space (affiliate link).
Depending on what you'd like your workout regimen to be, you can personalize your workout space with accessories. Some of the main accessories to have in your home gym are: 5-10 lb. kettlebells, 5-10lb. dumbbells, a yoga mat, and resistance bands.
As you become more accustomed to your home gym, you can always bring in more accessories and tools.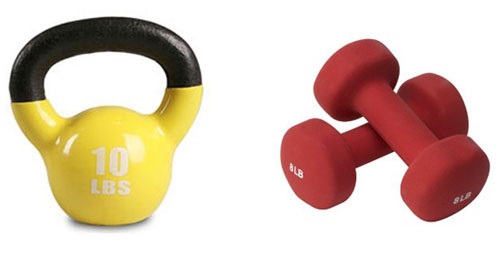 Whether you prefer yoga, cardio, or even weight lifting, you'll find the right accessories at stores like Marshalls and Target. Both retailers have sections of affordable workout tools, accessories, and clothing that won't break the bank!
You can also find workout DVDs for low prices! Check out Amazon for a workout DVD that suits your workout regimen. We love the Tone it Up Girls' Beach Babe DVDs.
Related: 6 Ways to Make Working Out Consistent
A personalized workout room at home doesn't have to cost much. Focus on the key pieces that you need to have an effective workout. You don't always need a treadmill or an elliptical to get a great workout. Simple tools can create the perfect workout space.
Do you have a workout that you do at home that's helping you achieve your goal? We'd love to heat about it. Comment below and let's talk!
-The CGS Team