Planning the perfect manicure is hard—the options are endless! As summer approaches, get creative with your nails! The CGS team, with Kristin Ess' help, is here to show you how to get a nautical look for your nails this summer.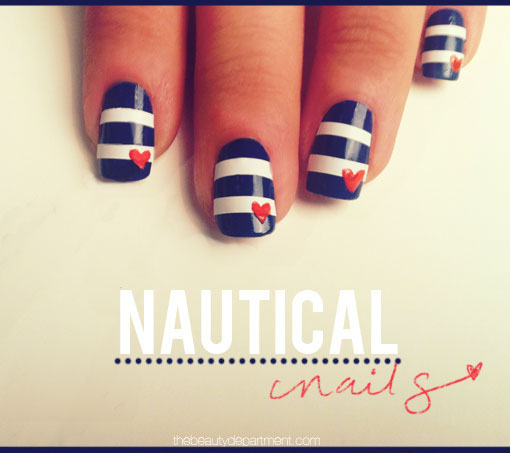 Check out the 4 easy steps below to get your own nautical nails. A special thank you to Kristin Ess and thebeautydepartment.com for mastering this look and sharing with us!
Step #1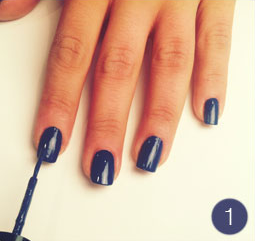 The first step in achieving your nautical nail design is to paint your nails with a base color, preferably a navy blue. The color used above is called "Passport Blue" and it's sold at American Apparel for under $10. This base color is perfect as it gives off vibes of the ocean.
You can also use a deep red nail color to get the same effect (affiliate link)! After painting all your nails with the base color let them fully sit and dry to avoid any bubbles.
Step #2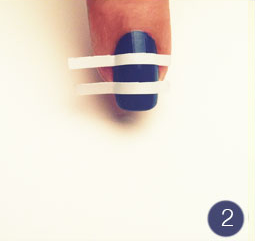 After your nails have dried, apply white strips from the Sally Hansen's French Manicure Kit ($6.50), which can be found at beauty shops, as well as stores like Target or Walmart. Place the strips in an even horizontal direction across your nail.
Step #3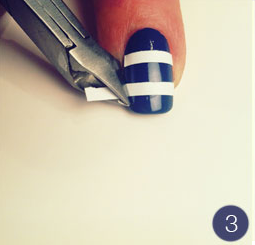 Next, using scissors or cuticle clippers, clip the strips as close to the edge of your nail as possible without cutting yourself. These strips give the nautical design without having to use white nail polish.
These strips will give your nautical nail more precise lines. If you have steady hands, you can always use the white nail polish to create your own lines!
Step #4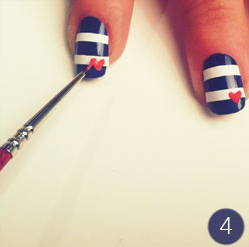 Lastly, if you want to add an additional design to your nautical art, you can use a thin paintbrush to create hearts on the nail wherever you want. Above is Essie's "Geranium" for just $7.50, used to achieve this perfect red heart.
After, apply a clear topcoat to add shine and long lasting wear. You can also try sailor stickers for nails, for the complete look!
Related: 6 OPI Nail Polish Colors to Try
What do you think of Kristin's nautical nails? Would you give these nails a try this summer? Comment below and share your favorite looks, we would love to hear from you!
-The CGS Team