Whether your skin is crystal clear or blemish prone, foundation can take your glow to the next level, cover up impurities, and provide smooth coverage. You may opt for light coverage or go for full coverage. Regardless of the amount of coverage you need, the mechanics for applying your foundation stay the same. The CGS Team is sharing the best way to flawlessly apply your foundation for natural-looking skin.
How to flawlessly apply foundation
Step 1: Start with Fresh Skin
When it comes to applying make-up, always start with a fresh face! Make sure you remove any left-over make-up from the previous day and fully wash your face.
Step 2: Apply Your Moisturizer
Ask any make-up artist or beauty professional, and they will tell you that moisturizing the skin before applying make-up is a sure way to get the best coverage. Moisturizer will give your skin the hydration it needs after washing. Not sure which moisturizer to use? Check out CGS Beauty Picks: SPF Moisturizers for some of our favorites.
Step 3: Apply Your Foundation with a Brush
Use a brush made for applying foundation and start in the center of your face, blending out. When it comes to the type of foundation, opt for a formula that offers a flawless finish. Even if you need full coverage, weight-less formulas can be found.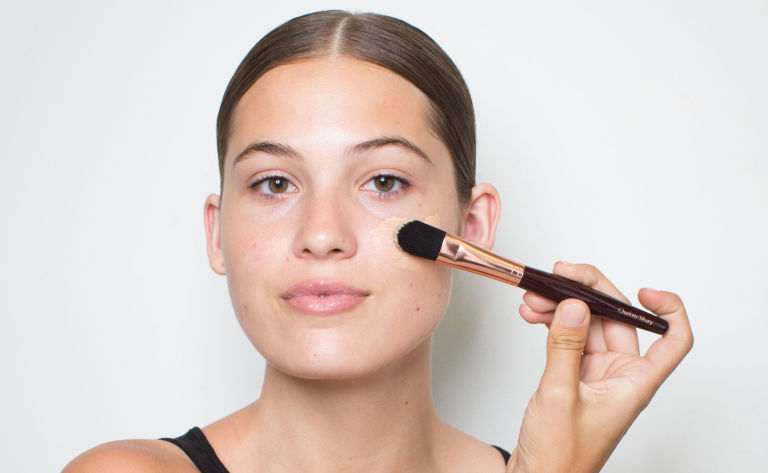 Step 4: Blend Your Foundation
After applying your foundation with a brush, use a damp sponge blender to fully blend the product. Use the sponge in a gentle, rolling motion all around your face. Making sure the sponge is damp will soften the sponge and make sure product isn't lifted from your face.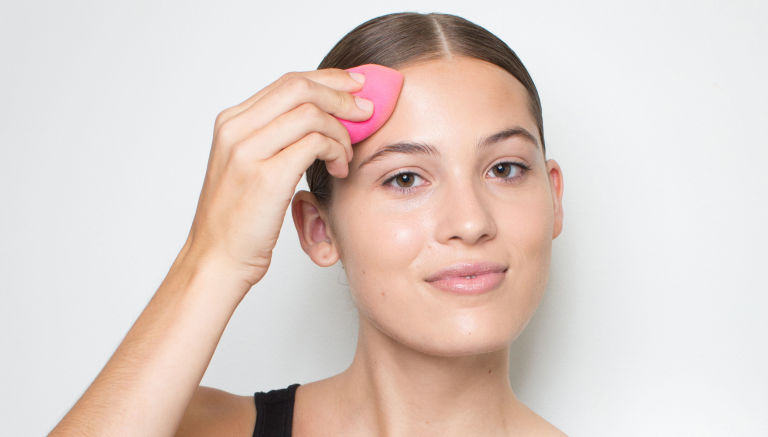 Step 5: Conceal Your Blemishes
After applying and blending your foundation, use concealer to hide any blemishes, marks or redness that may be coming through.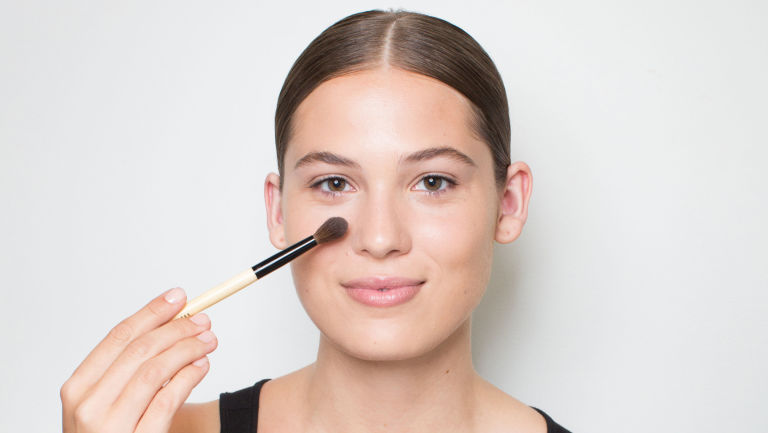 Step 6: Set Your Face
Whether you prefer a setting spray or powder, make sure you set your face! Setting your make-up helps ensure longer, smoother coverage. If you're using a powder, focus on areas that get shiny, and never over-powder!
Applying foundation is literally a breeze with the right product, the right tools and the right technique! Be sure to give our flawless foundation application tutorial a try and let us know how it turns out! If you have a technique that's never failed you, share it below! We love hearing what works for community members!
-The CGS Team