We've all seen celebrities like Lauren Conrad and Kate Bosworth nail the braided crown hairstyle on the red carpet. Now anyone can achieve this glamorous look! Although this style may seem difficult to master, the CGS Team is giving you a step by step tutorial. This hairstyle is perfect for date night, a nice event, or a night out with friends. Follow the steps below and you will have a braided crown in no time!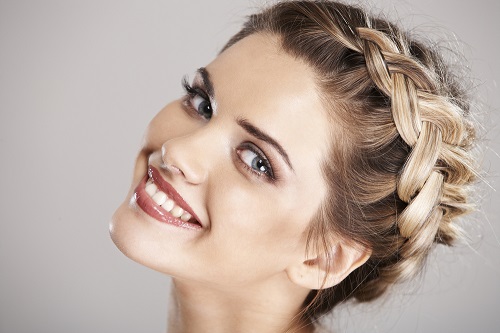 How to create a braided crown look at home
Step #1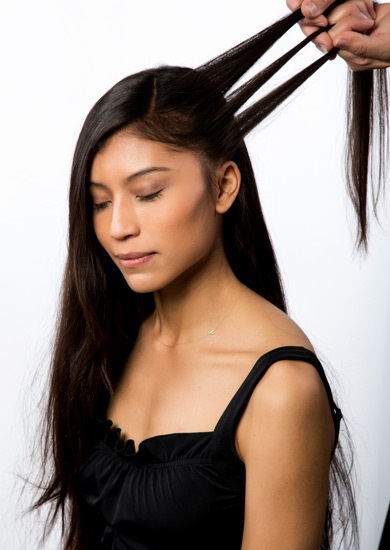 The first step in creating your braided crown is to part your hair down the middle. It's important how you part your hair because it will determine how your braid will flow. While you can opt for a side part, the style looks best with a center strip. Once you have your desired part separate your hair into two sections. Start by grabbing three strips of hair on the right side of your head.
Step #2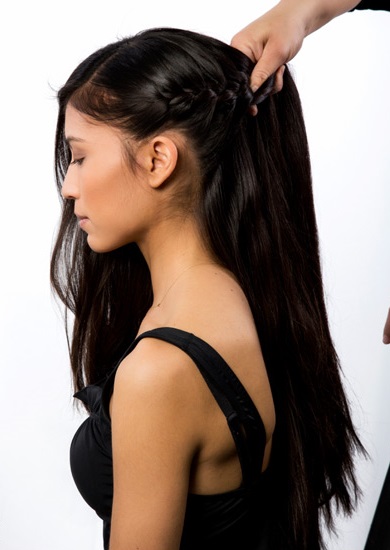 Once you have the initial three sections of hair, begin braiding. As you complete the braid, grab more sections of your hair, similar to the French braid technique. As you are grabbing hair make sure no strand is left out, otherwise your braided crown will look messy. If it helps use hair clips to hold the wild hairs in place. Accomplishing a neat braid is difficult, but definitely a must for the finished product.
Step #3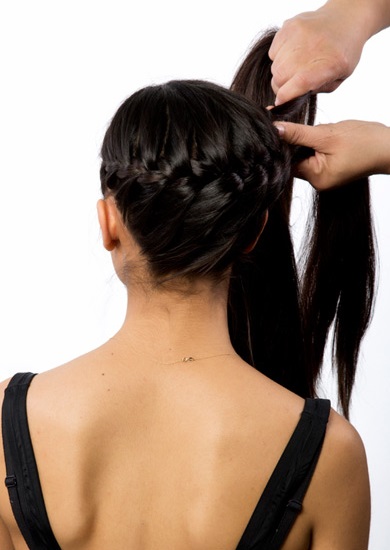 Keep in mind that your braid should be wrapping around your head as you go from right to left. To ensure this, make sure that the hair sections you grab are braided high and not angling downwards. At this point you should begin to see your crown form. Your braid should be fairly tight, otherwise the crown will be lose and droopy.
Step #4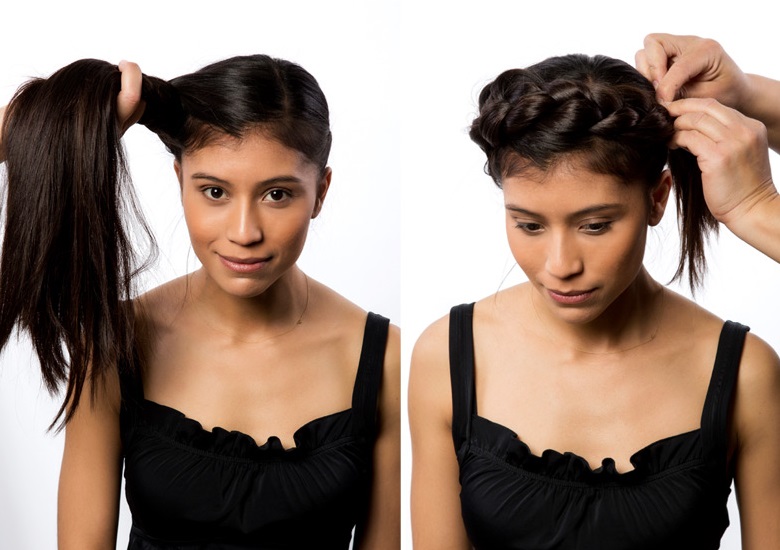 Continue braiding around your forehead until all hair has been grabbed. At this point, your braid should have completed a full circle (maybe more depending on the length of your hair). Once the braid is complete secure it using a rubber band, preferably one that blends with your hair color. Once the braid is secured complete, use a bobby pin to tuck in the tail end of the braid under the crown.
Step #5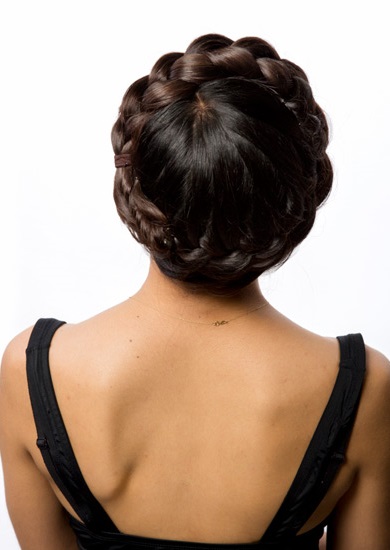 Although you have secured your tail with a bobby pin, do a final run through with a mirror to pin around the crown as necessary. Bobby pins will help make sure that the braid doesn't lose its place on your head.
Related: Beauty How-Tos: Messy Fishtail Braid
In just a few simple steps, you can have the braided crown hairstyle too! This look has got recent praise lately, but is one that should be recognized! Do you have any tips for creating your braided crown? What steps do you take? The CGS Team would love to hear your thoughts on how you nail this look, or how these steps worked with your hair! Leave a comment below to share.
-The CGS Team