Getting a facial is not only a fun way to spend time with girlfriends; they also help give you healthy looking and feelings skin. The CGS team has gathered some very beneficial, at home facials with simple ingredients that you can find in your kitchen!
There's no need to go to high end spas to treat your skin well. Get pampered at an affordable price with recipes listed below!
At home facials
All Skin Types
This facial is perfect for all skin types, whether you have oily skin, dry skin or clogged pores. All you need is a papaya fruit, 1 tsp. of honey, 1 tbsp. of plain Greek yogurt, 3 tsp. of olive oil and 1/2 tsp. of lemon oil.
The first step is brightening; remove the seeds and pulp from the fruit and begin to rub the pulp all over your face. Let dry for 15 minutes and then rinse with water.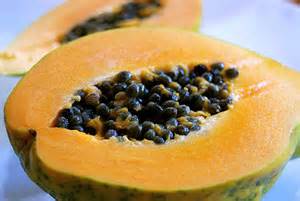 Second step is to exfoliate; mix 1 tsp. of honey and 1 tsp. of olive oil together (affiliate link). Prepare plain oatmeal using less water than normal so it forms a paste and then mix the honey, olive oil together and oatmeal together. Apply as a scrub, and rinse off with warm water.
Lastly, cleanse; combine 1 tbsp. of plain Greek yogurt with 2 tsp. of olive oil and 1/2 tsp. of lemon oil. Massage the mixture over your skin, then immediately wipe off with a warm washcloth.
Dry Skin
Not all skin types are alike, and if you suffer from dry skin, this homemade facial is the perfect facial solution. The ingredients for this facial are simple: honey, sour cream, lemon juice, oatmeal and fennel.
The first step is soothing; mix 2 tbsp. of honey with 1 tbsp. of lemon juice and apply directly to your face. Leave this combination on your face for 20 min and then rinse with cool water.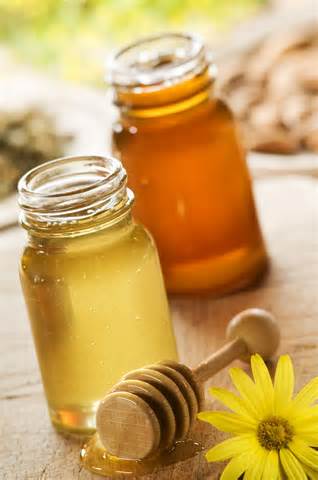 Second step is to moisturize your skin. Grind 1 tbsp. of oatmeal in a blender and set aside. Add 1 tbsp. of fennel seeds to 1/2 cup boiling water to make a tea. Allow the seeds to sit for 10 minutes.
Next, mix 1 tbsp. of the fennel tea with 1 tbsp. of ground oatmeal and 1 tbsp. of honey. Apply this mix to your face for 20 minutes and then rinse off with cool water.
Lastly brighten; Mix 2 tbsp. of sour cream with 2 tbsp. of honey and lemon juice then apply for another 20min. Then rinse with cool water.
For Oily Skin
If you suffer from the opposite skin type, which is oily skin, here is a facial mask tailored just for you. All you need is plain yogurt, lemon juice, chamomile tea, and honey.
First step in overcoming oily and blemish-prone skin is Lift & Tighten. Combine 2 tbsp. of plain yogurt with 1 tbsp. of fresh lemon juice and apply to your face and neck for approximately 20 min.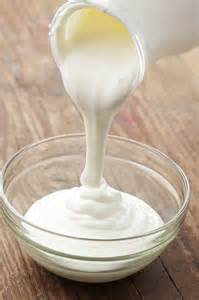 Next comes toning; brew a cup of chamomile tea and let it sit and cool. Then soak two clean, round makeup sponges in the tea and squeeze out any excess liquid. Place one on each eye for 15 minutes; this reduces the puffiness from under the eye. After 15 minutes, wash off your face completely with cool water.
Related: DIY Hair Masks
Now facials are not only fun, but also affordable. These DIY facials can be done alone or with your friends! What at home facials have you tried?
Like us on Facebook @citygirlsavings!
-The CGS Team