Over the years, researchers have discovered that tea provides many health benefits. Not only that, many teas are delicious!
"There doesn't seem to be a downside to tea," says American Dietetic Association spokeswoman Katherine Tallmadge, MA, RD, LD. "I think it's a great alternative to coffee drinking. First, tea has less caffeine. It's pretty well established that the compounds in tea – their flavonoids – are good for the heart and may reduce cancer."
Now, let's look at some different teas and their benefits! The CGS Team has gathered a few of the best teas for you.
Green Tea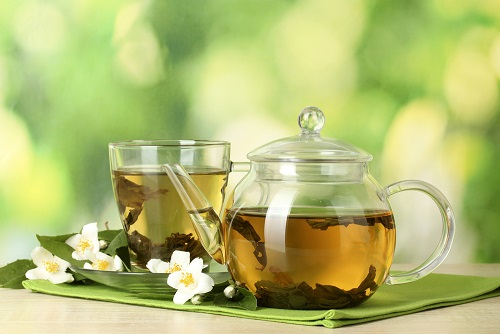 One of the reasons to drink green tea is that it's rich in antioxidants, which help fight disease and prevents cell damage. Green tea helps with a range of heart diseases as it promotes blood flow throughout your body and prevents plaque buildup in your arteries (affiliate link).
The ingredients in green tea counteract oxidative stress, which reduces the risk of neurological disorders like Alzheimer's and Parkinson's disease. Drink green either hot or cold, sweet or unsweetened.
Black Tea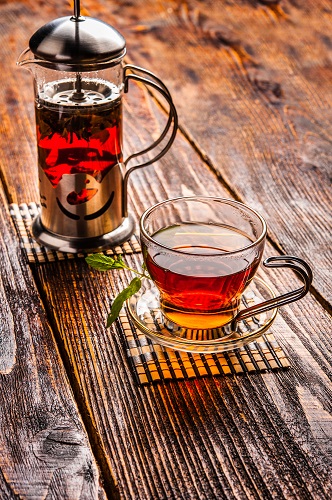 Made with fermented tea leaves, black tea is one of the only teas that have the highest caffeine content (affiliate link). You can use black tea to make other tea-flavored drinks, including chai.
Research found that women who drink black tea regularly have a lower risk of ovarian cancer. Like green tea, black tea reduces the amount of bad cholesterol in your body. Black tea is also sold in supplement form if you can't get past the taste!
Chamomile Tea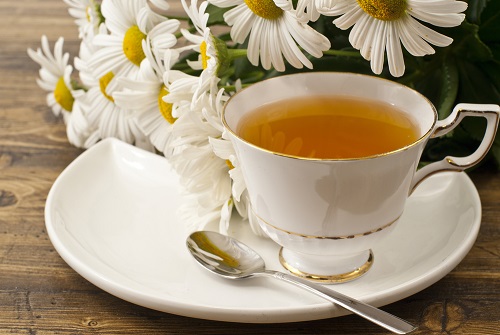 Chamomile is an awesome choice of tea with a fruity flavor, which helps with everyday discomforts. Whether you struggle with anxiety, insomnia, or sickness, this tea is a great remedy to keep your mind and body at ease. Chamomile is an herb that comes from a flowering plant linked to the daisy family.
The active ingredient in chamomile essential oil is bisabolol, which has a number of anti-irritant, anti-inflammatory, and anti-microbial properties. Chamomile has powerful healing properties for your body and skin (affiliate link).
Serve chamomile warm, and if you like something sweet, add some honey.
Hibiscus Tea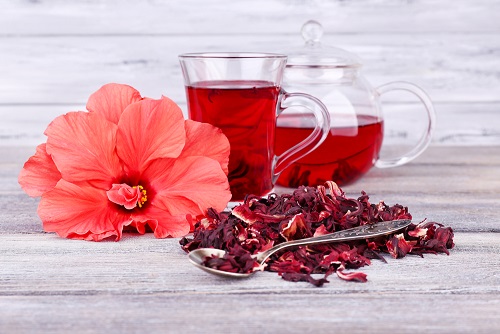 Hibiscus is a flavoring agent that treats loss of appetite, colds, and heart and nerve diseases (affiliate link). Drinking hibiscus tea for 2-6 weeks can significantly decrease high blood pressure. This tea is best served cold over ice.
Related: 4 Healthy Drinks to Reduce Stress
Do you have a certain tea that has helped you on your health journey? Comment below to share with the CGS community your favorite tea! Share your pictures on Instagram using the hashtag #citygirlsavings!
-The CGS Team