If you've never had a make-up tutorial then you probably wouldn't know which make-up brushes are the best when it comes to applying your make-up. Choosing the right brush to apply your make-up with will make a world of difference that you'll notice and fall in love with. The CGS team has pulled some of the most commonly used make up brushes and shows how to use them. It's definitely worth exploring because the next time you decide to apply make-up, you'll do it like a professional.
Foundation Brush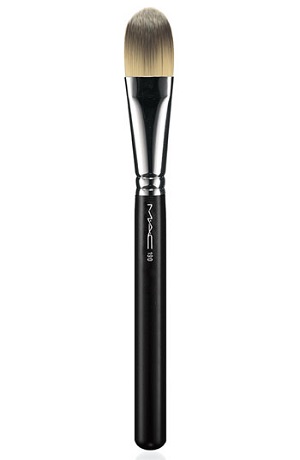 MAC 190 Foundation Brush ($34)
A foundation brush is a large sized brush with firm and flat bristles that make it easy to apply the liquid foundation to your face. When you apply your foundation, it's important not to drag the brush around your face, as it will cause a streaking look in your make-up. You should apply the make up in a circular rotation on your face. This helps your make-up blend nicely and looks more even and natural.
Eye Shadow, Eyeliner, Eye Brow Brush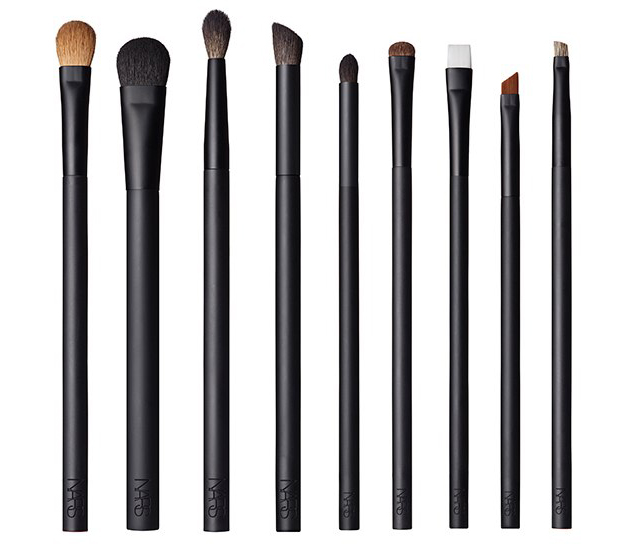 NARS Artistry Brushes in (L-R) #40, #41, #42, #43, #44, #45, #46, #47 #48
There are various eye shadow brushes that can assist with flawless application of eye make-up. The small round brushes above (#41, #42) will help you blend your shadows on your eye. These brushes give you a blended color look and define the shape of your eye.
An angled brush (#47) is perfect for shaping your brows or creating a sleek eyeliner look. The tip of the angled brush works great when you want to apply liquid eyeliners or filling in your brow powders. The bristles on the brush are ideal for adding eyeliner and brows because they are firm enough to hold the product and create straight, strong lines for defining.
The last type of eye shadow brush that's used to apply make up is the fluffy brush (#40). This brush is used to apply the shadow on your eyelids. The brush is made fluffy due to its softness for the eye. This brush is ideal for creating the perfect smoky eye.
Powder/Blush Brush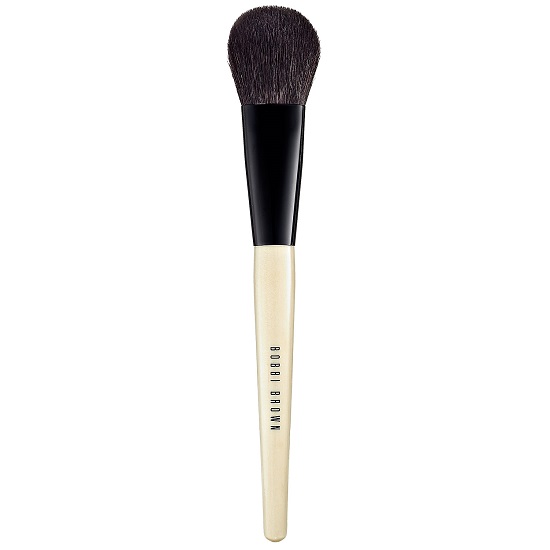 Bobbi Brown Blush Brush ($55)
This brush can be used for multiple make-up applications. The Powder/Blush brush is a medium-sized brush that isn't too large and designed for dual use. Whether you're applying blush, powder, or bronzer, remember to apply the make up using the brush in an upward motion. Use the belly or flat side of your brush to ensure you apply your make-up properly.
Related: Hacks to Organize Your Beauty Products
There you have it! A few simple instructions on how to use these common make up brushes the right way. No more unblended foundation or uneven eye shadows! Do you have a favorite line of brushes that you think we should check out? We would love to hear from you! Comment below and let's chat.
-The CGS Team