A nice blazer will never go out of style, so women need to make sure that they have this classic piece in their wardrobe. A blazer should fit your body appropriately, and can be worn as the statement piece (think a bright colored suit) or to finish off an already polished outfit. Whether you are wearing your blazer to work, on a date, or for a night out with the girls, you can never go wrong with it! The CGS Team is sharing some of the blazer styles available now, so you can take advantage of which look is best for you!
Tailored/Suit Blazer
If you work in a professional environment, you probably already have a tailored suit. If not, invest in one immediately! Even if you don't purchase a full suit, a tailored blazer will do just fine on top of any style of work pants. The keyword here is tailored. This doesn't mean buying a blazer and wearing it as is. A tailored blazer is one that should be taken to a seamstress to be fitted to your body. Getting items tailored at the seamstress can be very affordable. Shop around for some in your area. Here are a few suit blazers to give you an idea of the look: 
Cropped Blazer
Are the suit blazers too much for your style or line of work? Do you prefer a funkier style? Consider looking into cropped blazers. Cropped blazers are usually shorter in length than other blazers, and some can also have shorter sleeves. Most cropped blazers come in fun patterns and colors, making it the perfect staple piece for your look. Here are some of our favorites: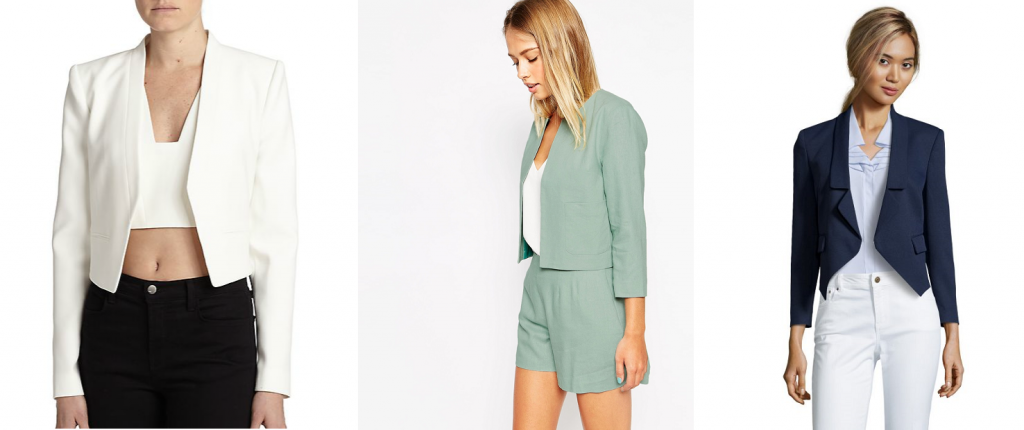 Long Blazer
A long blazer is perfect to pair over a nice dress or wear with jeans! A longer blazer adds a casual-feel to your outfit, as opposed to the tailored and cropped blazers. Pair yours with a gorgeous necklace, skinny jeans, and riding boots! Check out some of our favorite long blazers that are available for sale now: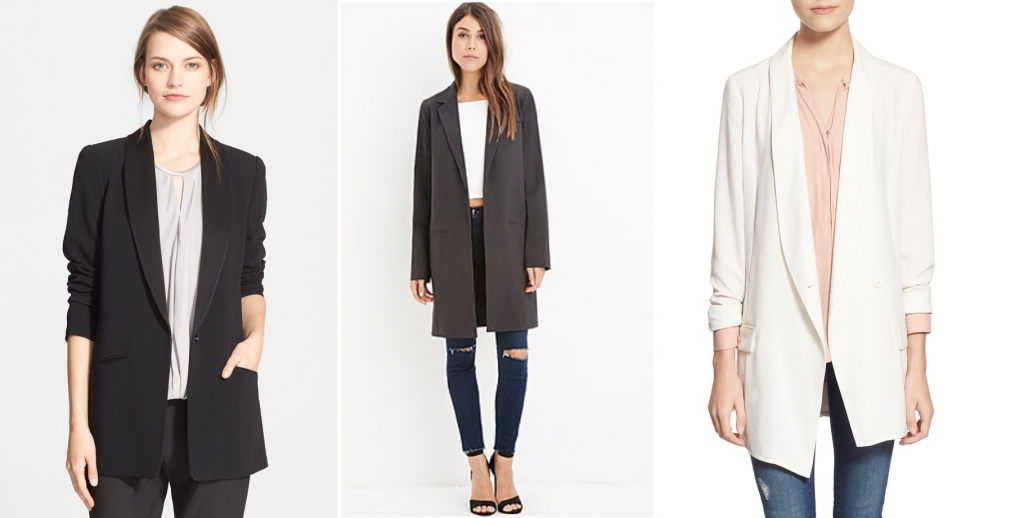 Statement Blazer
When you really want to add fun or stand out, go with a statement blazer! Think capes, bright colors, unique textures and funky patterns! A statement blazer is the center of your outfit and should play the part. Celebrities and fashionistas are really going bold with their blazers now, so the market for it is out there. Remember, your statement piece is the one that stands out, so don't have competing statement items in one look! Here are some of our favorites: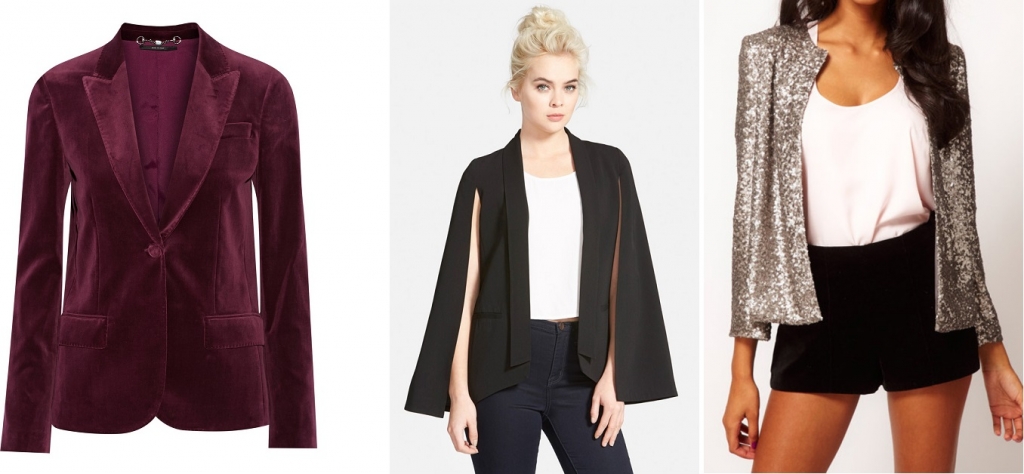 With so many options to choose from when it comes to blazers, you will have no problem finding one that matches your fashion personality! Which blazer style do you prefer? How do you wear your blazers? We want to hear your fashion opinions, so leave a comment below and let's chat!
-The CGS Team