When it comes to work, professionalism trumps all. That doesn't mean you can't be fashionable. The beauty of being woman is that there are numerous options available to us when it comes to shoes! This is especially helpful when it comes to picking out shoes for a professional environment. The CGS Team has put together a guide to picking out the best shoes to wear for work. Whether you're attending a business event, heading to work, or meeting with a client, we have the best shoes to help you look and feel confident, stylish, and professional.
The best shoes for a professional environment
The first step in determining the best shoes for a professional environment is to assess your situation. Are you standing all day? Does your job required a lot of walking? Will you be travelling often? The type of work you do will determine the type of shoe you need. If you work in retail, you're likely standing on your feet most of the day. In this case comfortability should be the main goal. We love stylish flats, Nine West has a great selection at reasonable prices: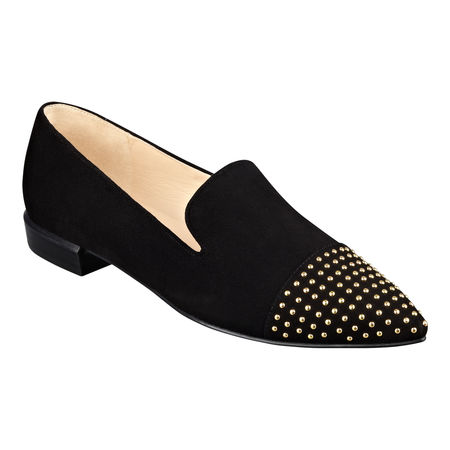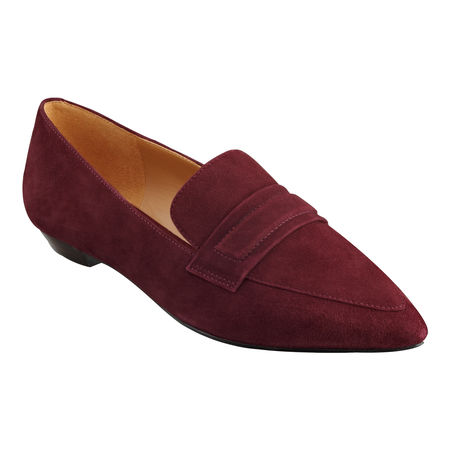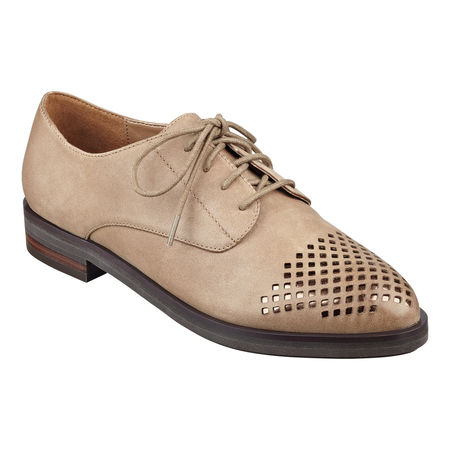 Left to Right: Tully Suede Loafers ($89), Tamora ($89), Keaton Lace-up Oxfords ($89)
If you have a job that requires you to sit at a desk a majority of the time, you can opt for a more stylish option, rather than solely focusing on comfortability. Remember, picking out shoes for work isn't the same as picking out shoes for a night out! Your heel should be a tasteful height. Even if you work in fashion, a professional, polished look is one that is respected. A classic pump is never a bad choice. Most workplaces require closed toe options, so boots and pointed-toe slingbacks are also great options. Check out the article The Ultimate Pump for some great tips on picking the pump for you!
Modest or fun?
The same concept can go towards picking a shoe to wear to an interview or client meeting. We wouldn't advise you wearing any nightclub-worthy heels. The more modest the better! Will your meeting consist of standing or presenting? Does your interview require a standing evaluation? Wearing a heel that feels comfortable and fits just right gives the ultimate confidence boost. If you're looking to buy new shoes for the event, take your time when trying them on. Take a few laps around the store to really get a feel of how they fit before purchasing them. You wouldn't want any mishaps to happen in front of your future employer or potential business contact.
When selecting a shoe to wear for business events or networking mixers, try opting for a shoe that you can walk normal in. There's nothing worst to see than a woman walking like a duck because her shoes are too big or too uncomfortable. If you're thinking the shoe may give you problems later on in the night, it's okay to bring a backup pair that could fit in your purse. While you're attending a business event you want to be focused on the event and not your shoes.
It's a great idea to plan your outfit accordingly to the location of the venue. Will you be on grass? Maybe carpet? Or possibly asphalt? Knowing as much about the event as you can will help you plan accordingly. When it comes to events and mixers, heels are always a great option. Since you are walking, standing and talking to people, you want to appear tall and confident. Shoes with a chunkier heel may be best since they can work with any type of flooring. We love these options: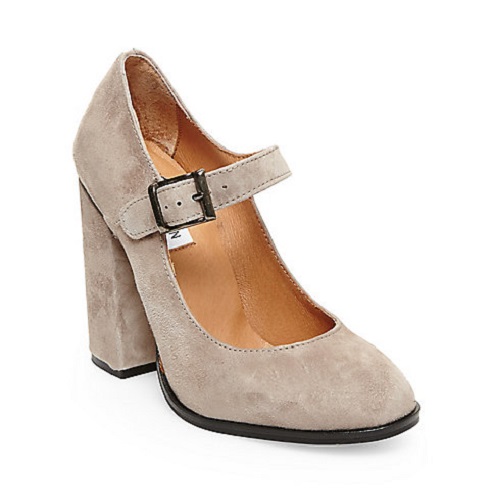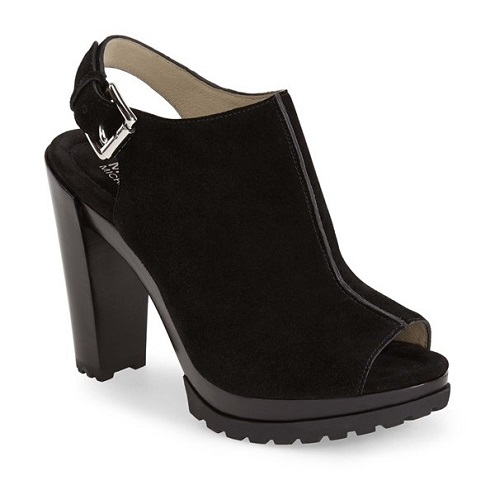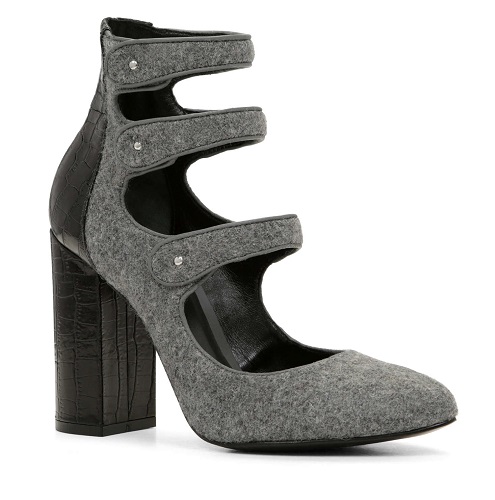 Left to Right: Steve Madden "Veronica" ($129.95), MICHAEL Michael Kors "Flynn" Slingback Pump ($184.95), Aldo "Newhaven" $160
Choosing the best shoe for any event doesn't have to be a drag. Always assess your situation and then choose accordingly. It's better to take your time when selecting a shoe to wear than rush and regret it later. What is your go-to shoe for specific events? When it comes to work or professional events, what factors do you consider when picking out shoes? Share your thoughts with us and the community by leaving a comment and starting a discussion!
-The CGS Team