It seems like acne knows exactly when to break out on your face, which is usually around the time of some big event, job interview, or anything else. Whatever the occasion is, we all wish we had Houdini's magic to make them disappear! Well, anti-acne primers are the next best thing!
Being normal women ourselves, the CGS Team understands the need for products that help keep skin as clean and radiant as possible. We have done some serious research to find 5 wonderful, anti-acne products that can be worn under your make-up to help prevent breakouts. These products are also great to use by themselves if you don't have a need for make-up.
The best anti-acne primers
Neutrogena Healthy Skin Primer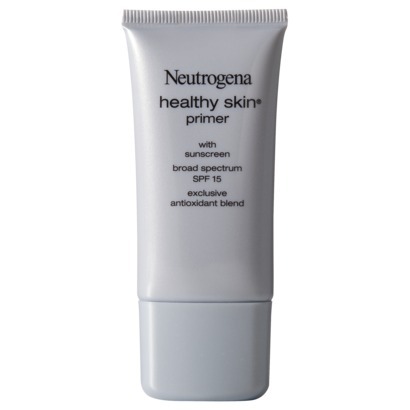 Acne can effect just about anyone. While some skin types are more susceptible, no one is completely safe. As soon as you notice or feel a break out coming, it's best to treat it right away. Neutrogena's skincare products are known to help treat acne inside and out. Regardless of the type of breakouts you have, Neutrogena has a wide range of beauty products that can help you to clear, smooth skin. We recommend Neutrogena's Healthy Skin Primer because it helps minimize the look of imperfections immediately after it's applied. It contains an exclusive antioxidant blend that won't clog pores and offers protection against the sun. The formula is lightweight, making it perfect for all skin types, especially oily.
Clinique SuperPrimer Universal Face Primer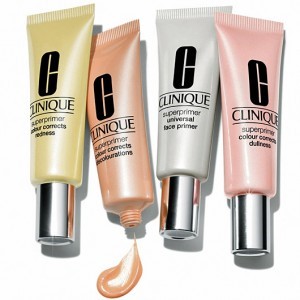 Clinique is highly respected in the skincare department because of the effectiveness of their products. To help fight breakouts while wearing your normal make-up, try using Clinique's SuperPrimer Universal Face Primer. There are 5 different shades that correct specific areas, including: redness, sallowness, discoloration, dullness in darker skin tones, and an overall protective primer. Each product helps even your skin out before applying your foundation to give you a flawless finish. The oil-free, gentle formula is lightweight and appropriate for all skin types. This product is a must have!
BECCA Ever-Matte Poreless Priming Perfector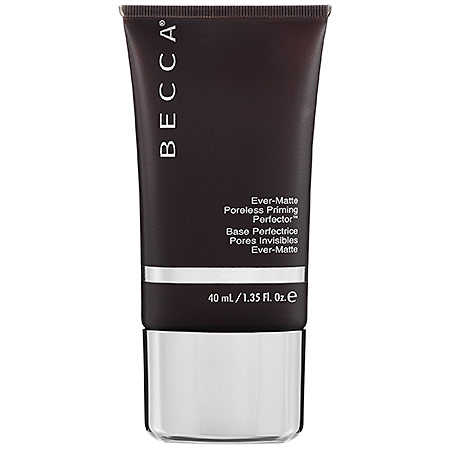 The BECCA Ever-Matte Poreless Priming Perfector is one of the most effective anti-acne primers available now. This product was designed with the goal of fighting against acne breakouts, but still providing the coverage of any other primer. This primer specifically targets oil-prone areas on your face and acts as an actual blotting sheet to leave your skin with a fresh, matte finish. It is perfect for controlling excess oil for long periods of time, and is sweat and humidity resistant. The formula also comes free of oils, fragrances and alcohol.
Garnier Skin Renew 5 Second Perfect Blur Instant Smoother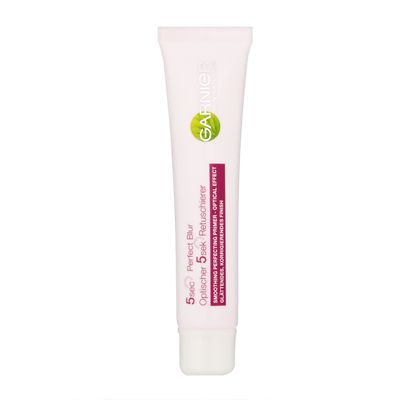 When you think of Garnier, you may instantly think of their hair products. However, Garnier is also well-known for their powerful skincare products. The Garnier Skin Renew 5 Second Perfect Blur primer helps to clear up blemishes left behind from breakouts, and protect your skin from future breakouts. This product is known to help reduce the visibility of pores, which is a need with acne-prone skin. In addition to reducing the visibility of pores, this primer helps smooth wrinkles and fine lines on your face, leaving your skin looking youthful and radiant.
Lorac POREfection Mattifying Face Primer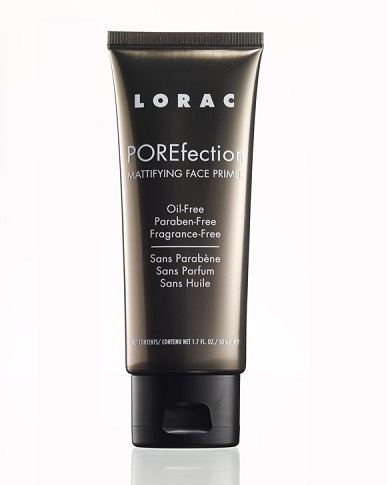 Using a primer with ingredients designed to help fight against acne can be a real lifesaver! The Lorac POREfection Mattifying Face Primer is great primer option for even the most sensitive of skin types. This primer is infused with vitamins A, C, and E to help repair damaged skin and achieve a youthful complexion. The product's formula comes free of oil, parabens, and fragrance and provides ultimate coverage. The end result is a poreless-looking, matte finish that is ideal for applying your foundation on top of.
Related: The Fruit that Gets Rid of Acne Scars
Are you doing everything in your power to prevent future breakouts? Using primer designed to fight acne under your normal make-up can make a huge difference. Find the product that is best for your skin type and remember to stick it. Most products must be used consistently for at least 30-60 days before results are visible. We love to hear from our readers! Share with us your favorite primers and anti-acne products! Have you tried any of the primers listed above? What did you think? Leave a comment below to share your thoughts.
-The CGS Team