The Roman inspired dresses spotted on the Valentino Runway for the Spring/Summer 2015 season have the CGS Team counting down the days until we can start wearing similar styles!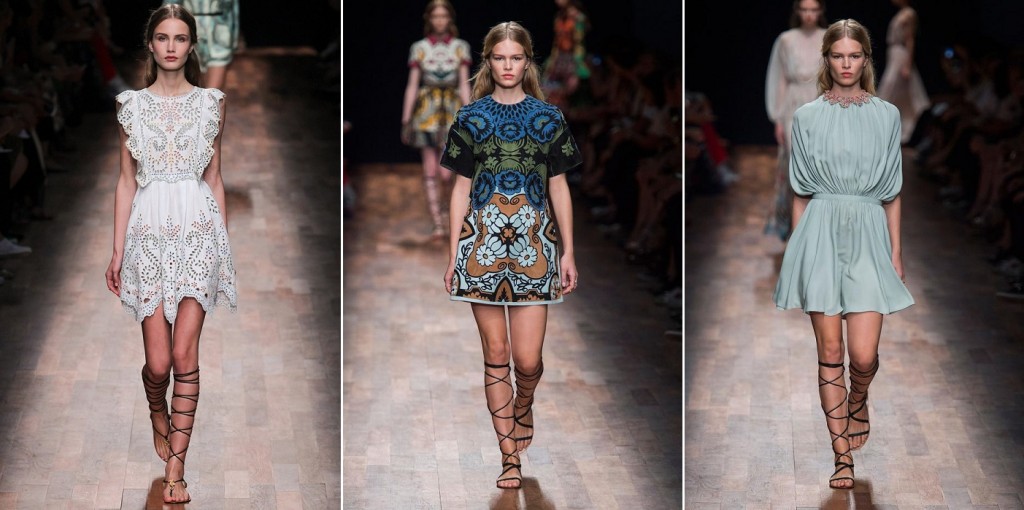 The romantic dresses pair seamlessly with gladiator sandals to create a perfect look for the upcoming season! We want to share some places where you can get the similar trendy outfits above for great prices!
Romantic Dresses
The great thing about these dresses is that they come in a variety of patterns, designs and colors! Whether you are looking for a simple white romantic dress or a funky patterned romantic dress, you'll find what you want.
We love that the form-fitting waistlines show off a woman's figure while the loose flare adds a feminine touch without being tight!

Left to Right: Anthropologie Amara Dress ($138); Nordstrom BB Dakota 'Rhianna' Illusion Yoke Lace Fit & Flare Dress ($98); Topshop Premium Multi-Lace Shift Dress ($190); ASOS Oasis Clustered Ditsy Print Dress ($68)
Gladiator Sandals
Gladiator sandals have been around since ancient times and don't seem to be making an exit anytime soon! These trendy shoes have made their mark in the fashion world with their popularity among designers, celebrities and fashionistas everywhere (affiliate link)!
Wear the sandals up to your knee or low near the ankle. Truly it is whatever you prefer! See some great options below if you would like to get your own pair!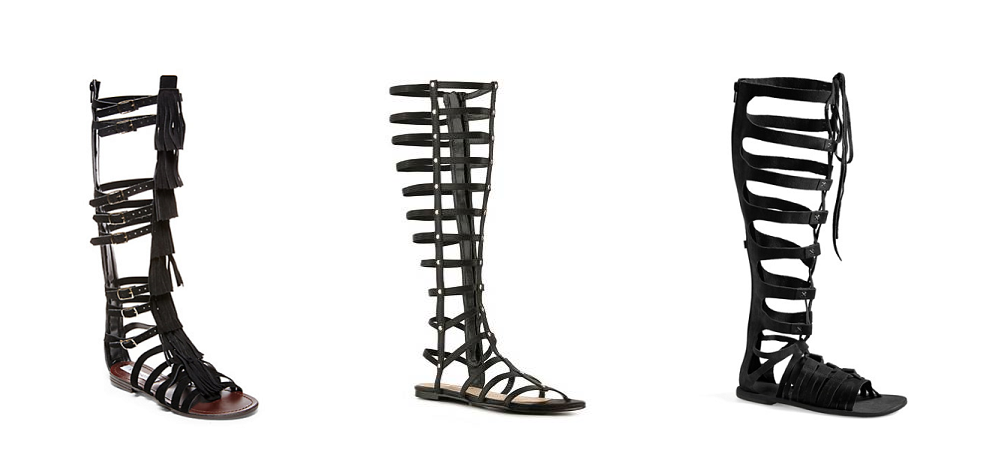 Left to Right: Steve Madden "Villano" Gladiator Sandals ($99.95); DSW GC Shoes Raise-N-Nuts Gladiator Sandal ($44.95); Nordstrom Free People 'Cypress' Suede Leather Sandal ($128)
Related: 
8 Dresses Under $30 to Rock This Summer
Get creative this spring and summer season by rocking an eye-catching dress with sexy sandals! What's your favorite dress style?
Don't forget to share your outfits with the CGS Community by uploading your pictures on the site! 
-The CGS Team