If you are a member of City Girl Savings, then you probably do your best shop within your budget. You buy fashionable items, but you don't break your bank account to get them. Are you taking advantage of loyalty programs? If not, then you need to start!
You are already spending money at the store, so why not earn credits to help you with your next purchase? The CGS Team has done some research to find some of the best loyalty programs. Some may require credit cards, but if your credit is under control and you shop enough at the store, it be worth it!
Check out our list of stores with the best loyalty programs below.
Macy's

Macy's rewards program called Star Rewards is a must-have for ladies who consistently shop there. Shoes, clothes, cosmetics, furniture, and more; Macy's has it all. It's like a one stop shop! Joining the Star Rewards program does require applying and receiving a Macy's credit card.
If you can afford another credit card, this should be the one! The Star Rewards program has three levels: preferred, elite and premier elite. Each level gives members special store coupons and discounts ranging in amounts up to 25% off or $40 off of a purchase.
Members also get birthday offers, surprise discounts at the register, and shipping savings. Any events held by Macy's, members are eligible for discounts. The most popular being Friends & Family, where Macy's card members and their friends and family get extra discounts around the store during the event!
Express

Express' rewards program called Express NEXT comes in a regular rewards program, or a rewards program tied to the Express NEXT credit card. If you are an Express NEXT rewards member without the credit card, you still get great savings.
Every dollar you spend at Express stores (or online) is worth 10 points. After 2500 points, you receive a $10 rewards gift card. Express also has bonus events such as double rewards or additional discounts for reward members. If you are an Express NEXT credit card holder, you will receive 15 points for every dollar spent.
Depending on your level (Express NEXT Credit Card holder or Express NEXT A-list Credit Card holder), you will receive a $10 or $15 rewards gift card after every 2500 points earned. Card members also get a birthday gift from Express, and A-list card members receive free shipping on Express.com orders!
Bebe

Clubbebe is the members' rewards program for bebe stores. There is no credit card option for clubbebe, but there are some great perks. For every dollar spent, 1 point is earned. After 250 points, members receive a $10 reward. Just for joining the rewards program, members receive 50 points.
Members receive email reminders for rewards, alerts for when rewards are about to come, special discounts during your birthday month, online access to track your points history, invitations to exclusive in-store events and promotions, and double points shopping throughout the year.
After clubbebe members have reached 1000 points, they receive a free 1-year subscription to Glamour, Lucky, or Teen Vogue. If 1000 points are reached in a calendar year, members will receive free shipping on all online orders!
Sephora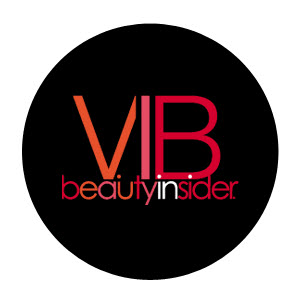 Sephora's rewards program comes in three levels: Beauty Insider, VIB, and VIB Rouge. For each level, every dollar spent is worth 1 point. As little as 100 points can be redeemed for products and members also have the option of saving their points for better products with higher point values.
With consistent member events, rewards members can get double points on certain products throughout the year. The Beauty Insider level comes with a free birthday gift, free beauty classes, promotions and product rewards.
After spending $350 in a calendar year, members can move to the VIB level. VIB members receive all of the benefits of Beauty Insider, with first dibs on new products, seasonal VIB-only gifts, advance access to sales, and private shopping events.
After spending $1000 in a calendar year, members reach the VIB Rouge level. VIB Rouge members receive all of the benefits of Beauty Insider and VIB, as well as free shipping on all orders, unlimited access to the beauty studio, special gifts, and exclusive events!
Bloomingdale's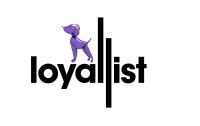 If you are a designer fashion lover, then the Bloomingdales Loyalist program is for you! The Loyalist program is not a credit card. However, if used in conjunction with a Bloomingdales credit card, members receive 3 points for every dollar.
If Loyalist is not used with a Bloomingdales credit card, then only 1 point per dollar is earned. After 5000 points are earned, members receive a $25 reward gift card. Loyalist members also receive free shipping with no minimum purchase required, double points in cosmetics and fragrances, as well as consistent opportunities to earn double, triple, and power points.
Power points are additional fixed amount of points that are awarded for qualifying purchases!
Related: 5 Tips to Shop for Clothes with No Regrets
It's very common for most stores to have rewards programs. If you have a favorite store that you consistently spend money with, it is worth inquiring about their rewards program. Having the opportunity to earn additional savings and get more for your dollar is a great thing!
Does your favorite store have a rewards program? Are there any special perks you are getting by being a store rewards member? Leave a comment below, or on your activity feed, to share your feedback with the community so that we all can benefit!
-The CGS Team