The CGS team did some research and chose five stunning Instagram profiles showcasing the hottest manicure styles around today! From creative nail designs to futuristic nail painting styles, these Instagram profiles display nail décor like never before.
WAHNAILS
WAHNAILS is a London based salon that's full of tie-dye colors and endless nail designs. This Instagram features the hottest nail trends that are more than eye-catching. WAHNAILS highlights neon colors, tribal prints, and much more.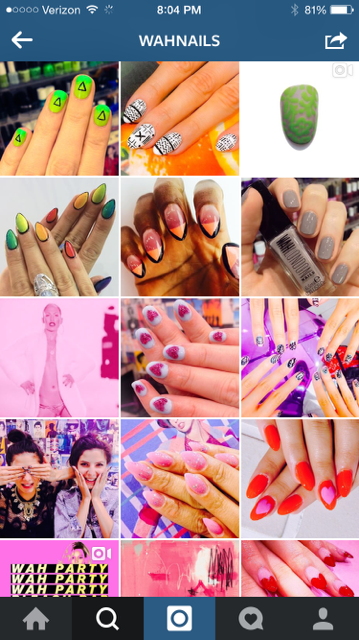 Nail Bar and Beauty Lounge
Nail Bar and Beauty Lounge gives us life! It features nail art, beauty tips with hair and make-up pictures. This Instagram shows manicured nails with breathtaking designs for both natural and acrylic. Nail Bar and Beauty Lounge uses gems on their nail designs for some funky flavor!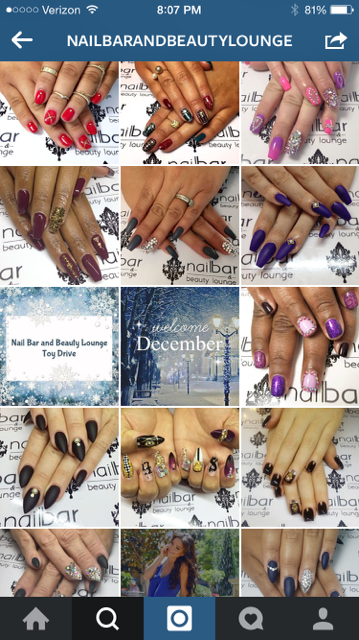 Laquenailbar
Laquenailbar is one of the CGS Team's favorite picks because of their versatile nail hues and designs. Laque takes pride in sculpting the perfect nail with precise shaping and coloring.
We are impressed by how flawless each set looks on their Instagram page. Laque's talented team ensures you get the most our of your set by making sure your nails last as long as possible. Check them out!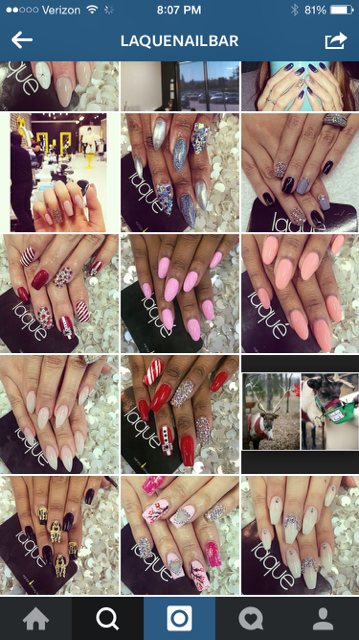 Nail
The Nail Instagram displays a wide range of hand crafted nail art. No two designs match one another! From simple designs such as polka dots to intricate nail art and pictures, Nail's Instagram is one of the few pages that feature videos of "how–to" create designs at home.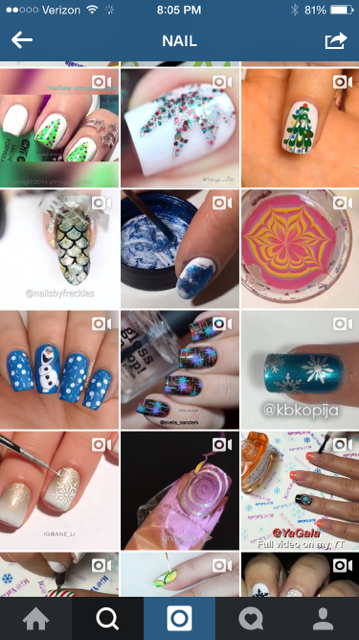 NailArtBySig
NailArtBySig is another page that features and promotes healthy nails and gorgeous designs. This Instagram also includes tips and video tutorials of how the design was created. We love that they include the products that they use. This will help ensure you nail the look!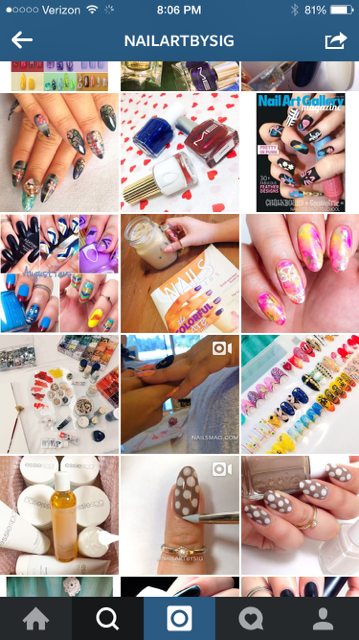 Related: 6 OPI Nail Polish Colors to Try
Whether you're growing your natural nails out or prefer acrylics, these nail Instagram pages are a perfect reference when planning a visit to your nail technician.
What's your favorite nail art IG account? Comment below and share your favorite nail designs and looks with the community!
-The CGS Team