The mission of City Girl Savings is pretty clear – we teach and encourage women to reach financial independence while still enjoying the things they love. We are not in the business of cutting out all the fun in someone's life. I, like most women, enjoy shopping, new clothes, taking trips, and dining out. However, I understand that moderation is the key. That's why I started City Girl Savings in the first place! To show that anyone can have it all with the right money management!
With that being said, I'm not one to promote overspending. If you save for something, then by all means! If you need something, then get it! While I certainly don't need another beach dress, that doesn't mean I don't need a new pair of slacks. When the time comes to actually go shopping for the necessities, I've found the best way to do it is through cashback shopping! I'm already spending the money, so why shouldn't I get a little something extra back?
When I found out about TopCashback, I was excited to learn more. I had heard of other websites that give you rebates and additional discounts to shop, but those websites never peaked my interest. TopCashback, on the other hand, did! After a little research, I found out that TopCashback is the only cashback website that actually returns 100% of the commission directly to the buyer. Most cashback websites keep a portion of the commission (your discount) for themselves. Not TopCashback! That is what makes them the highest paying cashback website in the United States.
Since I was in the market for a new blouse for a business lunch, I decided to give TopCashback a try! I'm so excited to share my experience with you all, because it was a great one!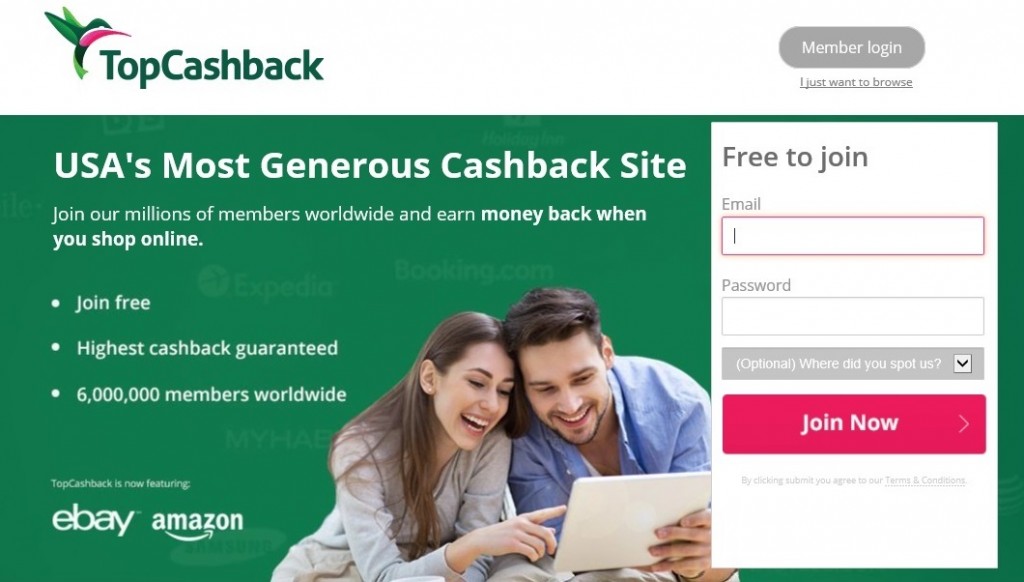 The sign-up process was simple and completely free. Once registered, I had the option of updating my profile, adding renewal dates to important expenses (car insurance, cell phone) and specifying my favorite merchants. All of that was great, but I was ready to shop!
You all know that I am a huge fan of budget-friendly fashion. Any item that's on sale and made of good quality, I'm sold! Some of my favorite places to shop for such things include Express, Nordstrom Rack, Saks OFF 5th, ASOS, and Last Call Neiman Marcus. You would not believe my surprise to find out that ALL of my favorite retailers were on TopCashback. They even had designer stores!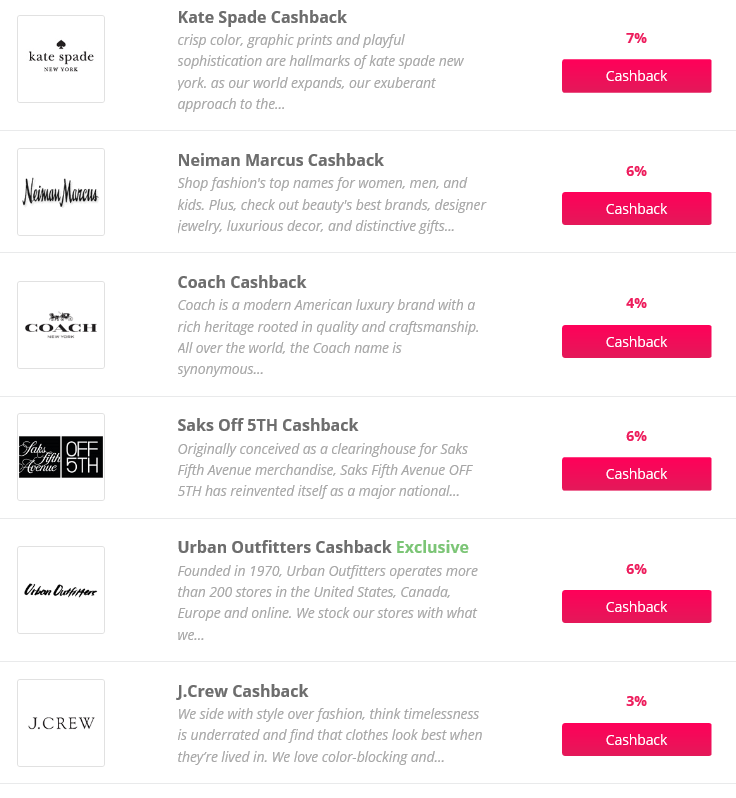 I decided to stick to my plan of purchasing a blouse from one place – Express. I love their Portofino-style shirts.  I simply searched for Express in the search toolbar at the top of the page, and voila! When I was ready to browse the Express website for a blouse, I clicked the "Cashback" button next to the retailer. Before I was escorted to the Express website, I came to another page that told me there were coupons available that allowed me to get more discounts AND cashback!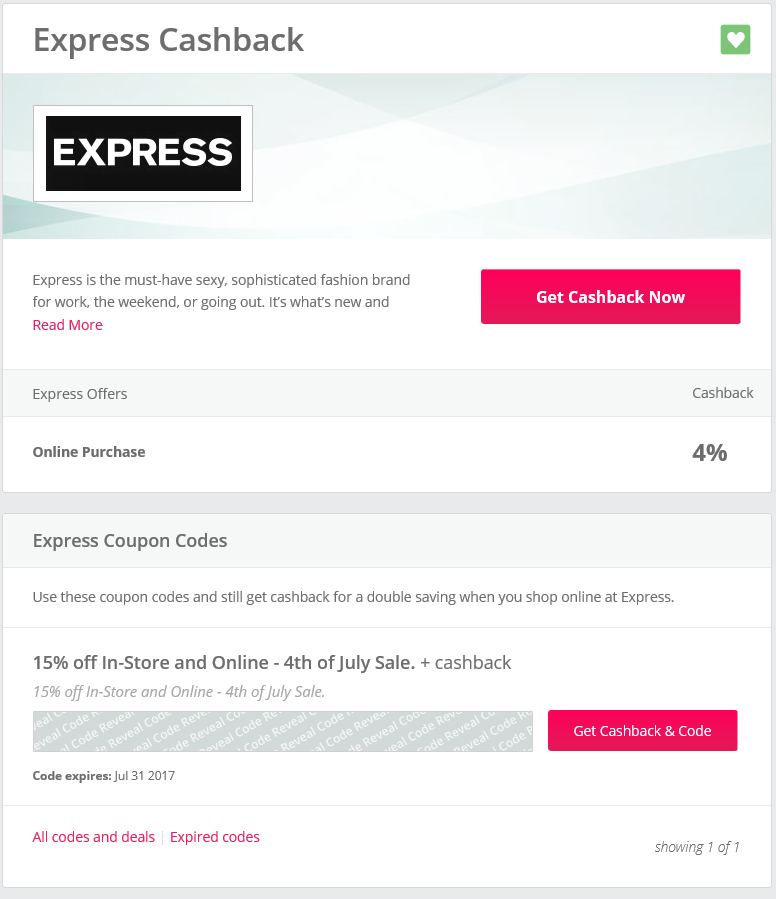 I clicked the "Get Cashback & Code" button and was directed to the Express website.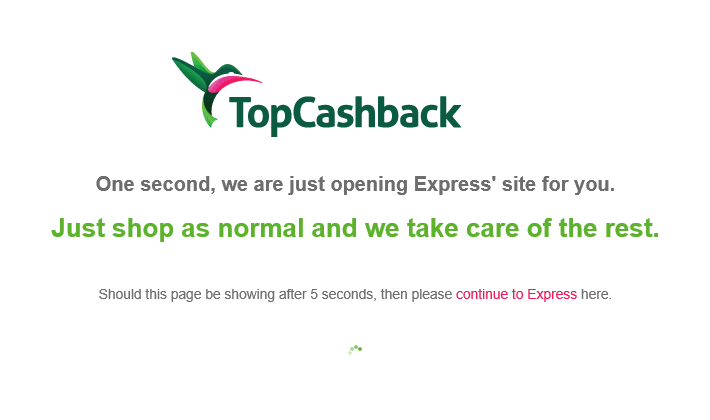 The message above told me to shop as normal and TopCashback would handle the rest! Awesome!
I was only in the market for one top, but Express has a BOGO 50% off deal that I couldn't pass up! Here are the tops I ended up getting: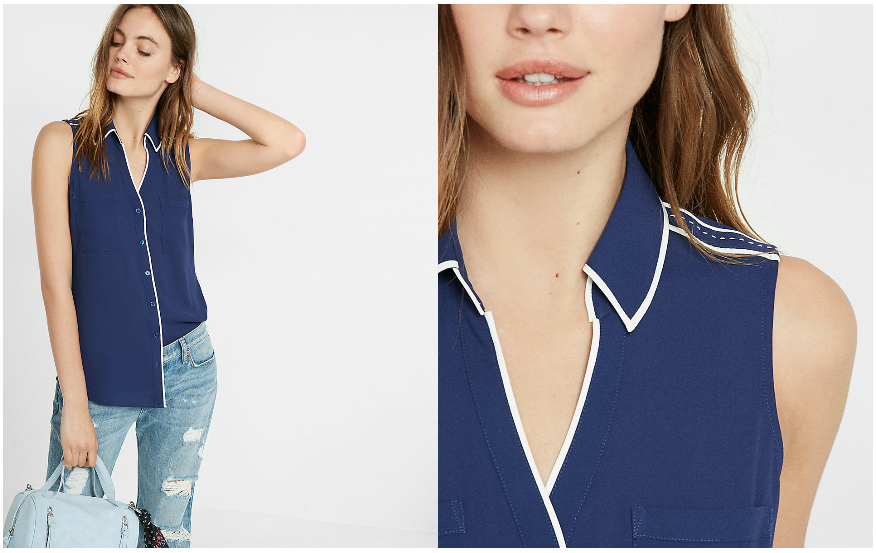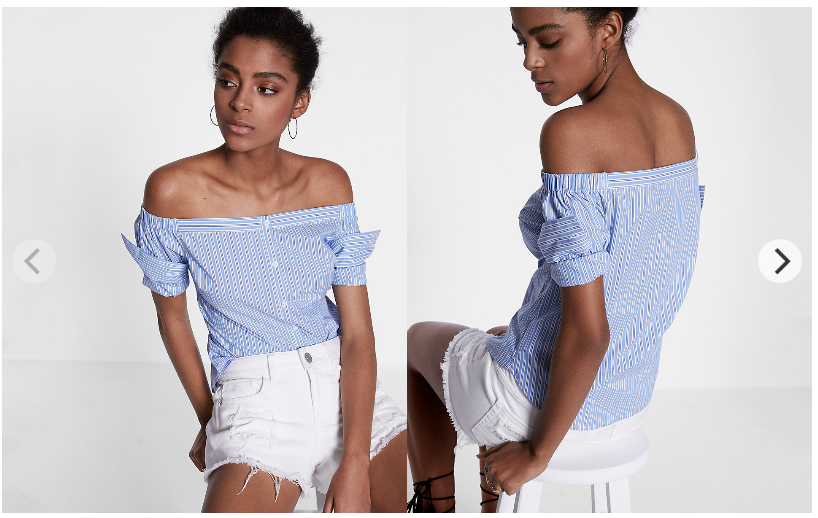 I made the purchase on a Saturday, and in a few hours, my TopCashback account was reflecting my purchase and the amount I was getting back in cash!
Obviously I don't get the money right away because TopCashback wants to ensure I don't return the items. The estimated cashback completion time is 15-45 days, depending on the store. Since I would have purchased these tops without the option of a cashback, the timeframe doesn't bother me! I'll take extra cash whenever the opportunity comes up!
I hope my TopCashback experience encourages you to start shopping smartly! If you are already going to be making purchases, you may as well get some extra money back from them. TopCashback also offers a variety of other products, like electronics, gift cards, travel purchases, and more! Definitely consider them for future online shopping needs!
I received compensation in exchange for writing this review.  Although this post is sponsored, all opinions are my own.
Happy Shopping,
Raya