Daniella's Finance Journey outlines the financial experiences that CGS member @daniellacoin is going through as she works with the CGS Financial Consultant to get on financial track. Daniella has graciously offered to share her journey to help inspire and motivate others to take control of their financial lives!
Daniella's Share:
Hey CGS Community! I can't believe this is my penultimate blog post about my financial journey. This time we are talking about the holiday spending and how I am handling it so far. The holidays are generally an expensive time of year and it tends to be difficult to choose what to attend, how much things will cost, and how to plan unpredictable events that come up. I had to go to bridal showers, holiday parties, dinners, lunches, and I still have to travel home to visit my family. I have been pretty much on my own for the past month because my time with my CGS counselor is up.
So far, I think the holidays are a little overwhelming because I can't control the prices of things. I had to go to a bridal shower and the tab was over $1,000. It was so frustrating to have to spend $70 on a meal. I would never have chosen something so expensive. I am in the process of planning my trip home and I have very little idea of what is happening so I am struggling to get an appropriate budget. Also, I really want a limited-edition highlighter collaboration from my favorite YouTuber (It sold out in an hour and a half so the company brought it back due to the unexpected demand, I am determined to get my hands on one) so that means I have to cut out an event or something to stay within budget and get the highlighter. I love that I know how to prioritize and budget now. Before I would have purchased the highlighter, gone to every event, hung out, and quietly sit with less than $40 to last me until my next paycheck. Now I'm having that thought process trying to plan my days and I am really proud of the progress.
As we wind down, I am really going to miss blogging for CGS. I have one more post coming out and I will tell you all where to find me if you liked my blogs and want to hear more about my life and things I think are cool. Have a happy, safe holiday!
Comment below: Are you getting yourself a gift for the holidays?
xoxo
Daniella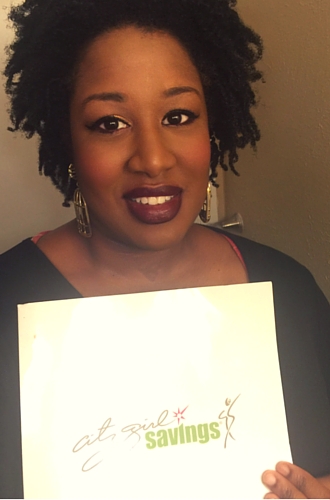 About Daniella…
Daniella is a 25 year old working millennial living in Dallas, TX. Daniella is originally from New York and has moved to Dallas to start a life of adulthood on her own. She currently works as an administrative assistant and has a passion for make-up! Feel free to leave a comment with any thoughts or questions for Daniella.