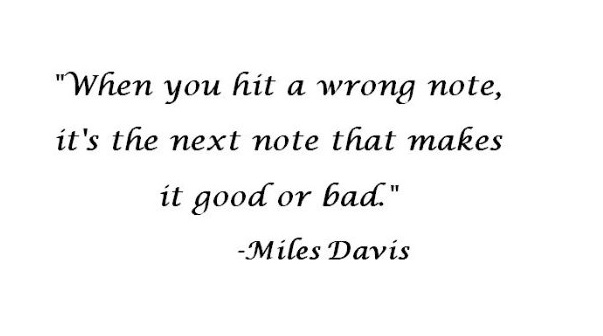 Welcome to the first of many posts written by members of the City Girl Savings community! We're happy to share the work of CGS members that helps us all grow, develop, and learn. Feel free to submit your own work to us!
Let your emotions get the best of you at work? Overreact to a colleague's comment? Sent the wrong email to the wrong person? We have all made mistakes, but in most cases the recovery is more important than the mistake itself. Here are some things we can do to be proactive after being reactive:
Remain Calm: Whatever has occurred, the pain is temporary. Once we reconcile that the gravity of the situation is not life or death, but merely a fleeting occurrence of frustration, we will be confident enough to summon the courage within ourselves to prepare for the next steps.
Give Yourself 10 Minutes to Put Emotions Aside: Sure, go have a cry alone in the dark corner of the garage or grab your frolleague/fro-worker (friend + colleague/coworker) you trust for a vent session. Better yet, instead of taking working time away from a coworker, call someone totally removed from the situation and get all the emotions out. It is better not to hold on to the heavy, icky, and defeating feeling of disappointment in yourself, as that might bubble over at the exact.wrong.moment (trust me – I speak from experience).
Take Responsibility: Try and offer a solution if you haven't already fixed the problem. Own this mistake for what it is – a lesson learned that we can take away a new understanding of ourselves as professionals. Ex: "I understand the implications of this error and I plan to take the next right action by…"
Forgive Yourself: The key here is growth, not guilt.
If anyone has any great mistake recovery tips, please share in the comments below or message me!
Megan Miller
Fairfax, VA
Megan works as an HR Administrator for Primatics Financial in the Washington, D.C./Metro area. She joined the CGS community on 2/11/2016.