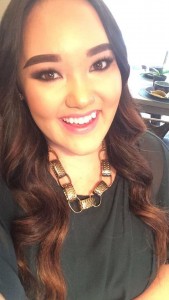 City Girl Savings is all about building financial independence among women, so when we come across members making a difference in their financial well being, we have to share!
We want to recognize CGS member @smeyers1987 for getting herself out of major debt from college. She shared her story with us, so we are sharing with you!
"Oh boy, where do I even begin! To sum things up, I got myself into quite the amount of credit card debt when I was in college… Opened up a bunch of credit cards, maxed them all out, didn't pay them off… And it all caught up to me when I was done with school. I was up to my eyeballs with payments I couldn't afford, debt collectors were calling me left and right and I just didn't even know what to do. I decided I needed to look at money differently and turn my life around.
So I called all my credit card companies, told them my situation and what I could afford for payments and started paying them off one by one. Credit card companies are absolutely willing to work with you and your financial situation if you openly communicate with them – I can't stress that enough! It shows you are willing to own up to your debt and re-pay it! I now have zero credit card debt and only have to worry about my student loans.
Money is either a blessing or a curse. It's all in the way you handle it within your life. I was an emotional and impulsive shopper, so I had to completely cut myself off. Cold turkey. No spending on anything that wasn't a necessity."
Short and sweet, but filled with so much powerful information! Congratulations to Susan (@smeyers1987) for staying focused and dedicated. CGS community members, join us in congratulating Susan for her amazing efforts to get and stay out of debt!
-The CGS Team