Some say eyes are the windows to your soul, so why not make yours a flawless mystery?! The CGS team has put together an easy step-by-step tutorial to help you achieve the perfect smoky eye. Smoky eyes can be applied by any color, which makes it so fun to do.
How to do a smoky eye…
Step 1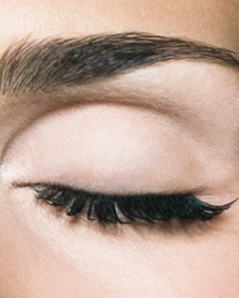 The first step in getting a smoky eye is deciding what colors you desire your smoky eye to be! Once that is figured out, apply your favorite eye shadow primer to ensure your eye shadow will last as long as possible.
Our favorite eye shadow primer is Urban Decay, the original formula, which can be purchased for $22. Once your eyes are primed, apply a base shade; this shade will be the supporting shade for your smoky eye. You must cover your entire eye with the base shade starting from the crease of your eye to the end of the brow line.
Make sure this shade is a skin tone color.
Step 2
Once your skin tone shade is evenly covering your lids, choose a darker color to apply to the crease of your eye. You must follow the natural crease of your lid because this will ensure an even and natural application.
Blend the shade in on your lid from the crease down angling towards the outer corner of your eye. This will give you a smooth look. When this is done, take your skin tone color and apply above the crease to help clean up any stray, dark shadow.
Step 3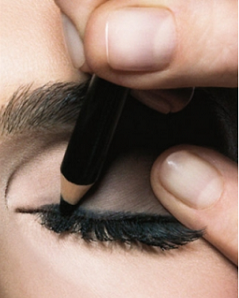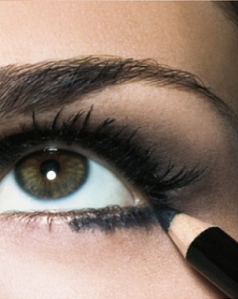 The third step is adding liner to your lids. Outline the shape of your eye and contour with a black eye pencil. Outline both the top, above the lash line and bottom outer lid; the line should be the thickest towards the upper eyelash where the smoky eye will take effect.
Step 4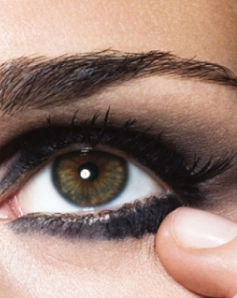 Using your finger, slightly smudge the eyeliner that was just applied. This will expand your liner, adding to the smoky effect.
Step 5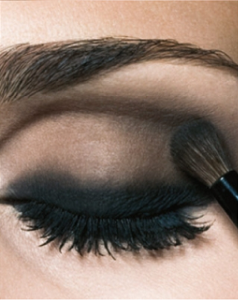 Apply your darkest defining shade to your eye for a more dramatic effect. Apply to both the top and bottom lash lines starting from the inner and working your way out. Apply the mascara of your choice for the final touch.
Your finished product should result in a sultry smoky eye.
Related: 5 Tricks for Brighter Eyes
From here on out, your flawless eyes will do all the talking! Show us your best smoky eye by tagging us on instagram using #citygirlsavings. Share your comments, feedback or questions about smokey eyes with the community by leaving a comment below!
-The CGS Team