Groomed eyebrows can make a world of difference for your face! You may get your eyebrows professional waxed or threaded, but what about the hairs that grow in between appointments? Whether you have a few hairs to get pluck, or want to do a full eyebrow makeover, the right tweezers are absolutely necessary.
While tweezing is considered an in between solution to the traditional wax and thread, the ladies of CGS have found our top four tweezers that get the job done. Check out the CGS Beauty Picks for the best tweezers below and let us know what you think!
CGS Beauty Picks: Tweezers
Tweezerman Pink Perfection Point Tweezer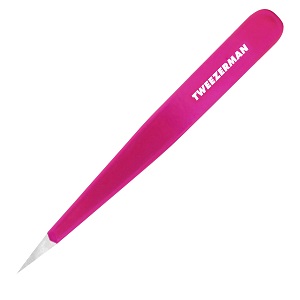 Tweezerman's Pink Perfection Point Tweezer is ideal for the tiny hairs that are hard to remove. Sometimes it's because the hair isn't long enough, other times it's the angle, but this tweezer fights through that! It has an ultra-sharp, tapered point that makes it very simple to grab the hairs that grow awkwardly. This tweezer is hand crafted and is designed to be easy to use for those hard-to-get hairs.
Anastasia Beverly Hills Tweezers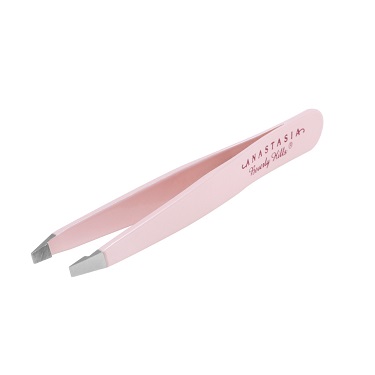 Tweezers are a necessary tool in any girl's make-up kit! So why not choose the best one for your brows? The Anastasia Beverly Hills stainless steel tweezers are great because of the custom-slanted tops. The custom-slant makes it perfect for grabbing hairs all over, not just the visible areas. How is that possible? Well these tweezers include a calibrated tension to pick up even the smallest of brow hairs that require a magnifying mirror to see. These tweezers are great for ensuring perfect brows without a professional.
Sephora Collection On Point Tweezer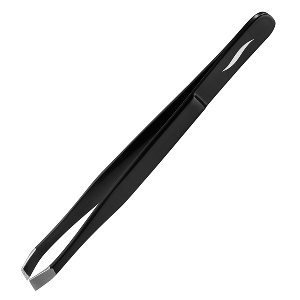 For just $12, the Sephora Collection On Point tweezers deliver what you need! This tweezer is used amongst beauty experts for its precision when plucking and the ease of brow shaping. It even comes in a variety of colors, including black, blue, green, purple and pink. The stainless steel slanted curve provides professional precision to help you remove even the most stubborn hairs.
Brett Freedman Beauty Brett Brow Dual-Tip Tweezers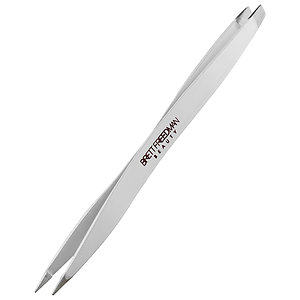 This two-for-one tweezer is a must have for women obsessed with having the perfect brows and doing it themselves. This tweezer made the list because of its unique double sided design. Not only is this tweezer awesome for precise shaping, it also helps you keep up your everyday brows maintained. This slanted side tweezer allows you to easily grab the hairs that are just starting to grow in, and the sure grip side makes it simple for you to shape your brows and clean up any messy areas.
Related: How to Shape Your Eyebrows
Bye bye wild hairs and hello clean brows! Tweezers are perfect for cleaning up brows, especially in between appointments. Have you tried any of the tweezers from above? Do you have a favorite tweezer, if so why? We want to hear what works for the community members as well! We are always opening to trying out new products. Leave a comment below to share with us!
-The CGS Team