Some women are blessed with the lashes of a goddess, but if you're similar to the team here at CGS then we know how hard it is to get that perfect lash look! Getting the right product that is tailored to what you are hoping to achieve is a must when it comes to your lashes.
We've researched and tested quite a few products to help you achieve what you are looking for when shopping for mascara!
Mascara for Shape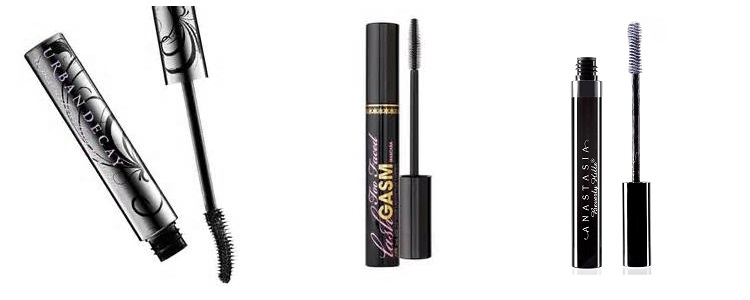 Left to Right: Urban Decay Supercurl Curling Mascara ($20), Too Faced Lashgasm ($21), Anastasia Beverly Hills Lash Lifting Mascara ($22)
These amazing mascaras above offer shape and length, giving the illusion of longer lashes. For some ladies, applying regular mascara works wonders depending on what type of lashes you have.
The longer your lashes are, the better regular mascara gives works to give you length. Eyelash curlers work wonders before an application of waterproof mascara.
The ingredients in repellent mascara hold your curl better than regular mascara would. Each brand usually features waterproof mascara.
Mascara for Volume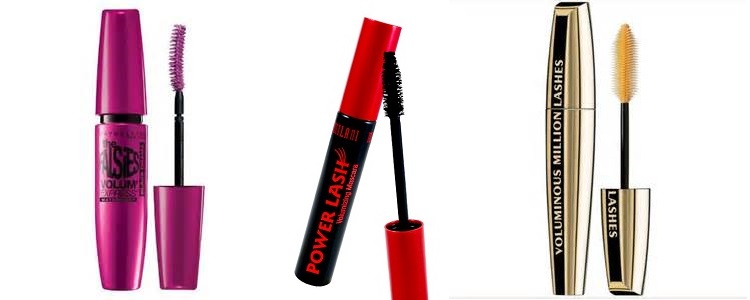 Left to Right: Maybelline Volume Express The Falsies Mascara (affiliate link) Milani Power Lash Volumizing Mascara ($6.99) L'Oreal Voluminous Million Lashes ($8.99)
While some ladies may have it easier in the length department, they may fall short in the fullness of their lashes. No worries!
The mascaras above seem to do the trick with a couple of applications. The thick mascara is clump-free and builds up to be the perfect full look!
Mascara for Color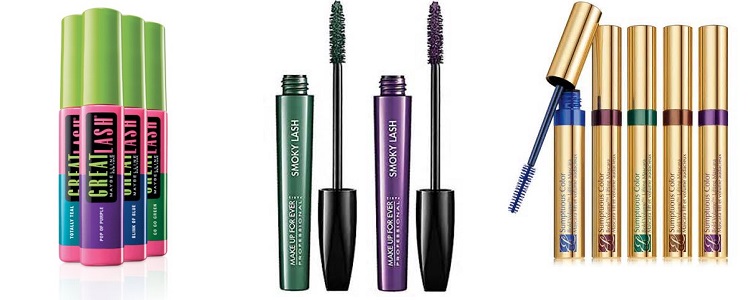 Left to Right: Maybelline Great Lash Colored Mascara ($5.99), Sumptuous Color Bold Volume Lifting Mascara by Estee Lauder($26), Make Up Forever's Smoky Lash Collection ($23)
Painting your face is truly an art! If fun, creative, and exciting describes you then you'll love colorful mascara.
These mascaras are perfect for dressing up, or just simply being creative when doing your make-up. They can be found at any make up counter or department store for less than $20.
Related: CGS Beauty Picks: Eye Lash Serums
There are so many mascara products on the market that it would be nearly impossible to try them all! So we want to hear your recommendations!
Do you have a favorite mascara product that never fails you? We would love to learn about it! Share it with the community by leaving a comment below or hashtag #citygirlsavings to share your pictures on Instagram.
-The CGS Team