Body scrubs are one of the best-kept secrets in the beauty world. Not only do they exfoliate your skin of dead skin cells and dirt when used, but they also leave your skin feeling softer than ever. Most people associate exfoliating with face scrubs, but body scrubs are just as effective for exfoliating your body! Sensitive skin or not, there are body scrubs that are made especially for your needs. With all of the available options out there, the CGS Team has decided to share a few of the best ones to try for yourself.
Origins Incredible Spreadable Smoothing Salt Body Scrub, $31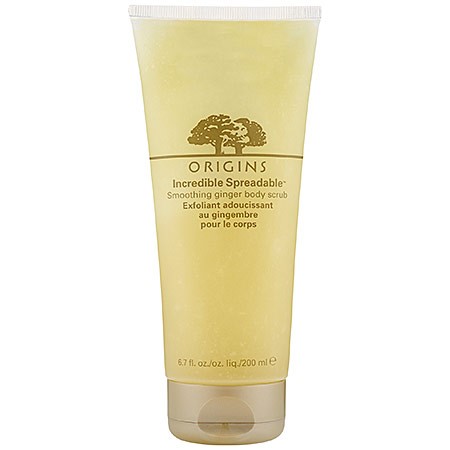 With the primary active ingredient being sea salt, Origins Incredible Spreadable Scrub is to die for. When you apply this body scrub, you can immediately smell the light scents of uplifting spearmint and citrus. This scrub leaves your skin feeling soft and reinvigorated. Each element of the body scrub works collectively to give your skin the glow it deserves. Both the sugar and sea salt ingredients help buff away any rough areas on your body. It applies on dry and then transforms into a light creamy, cleansing lather, making it easy to rinse off.
DERMAdoctor KP Duty Dermatologist Formulated Body Scrub with Chemical + Physical Exfoliation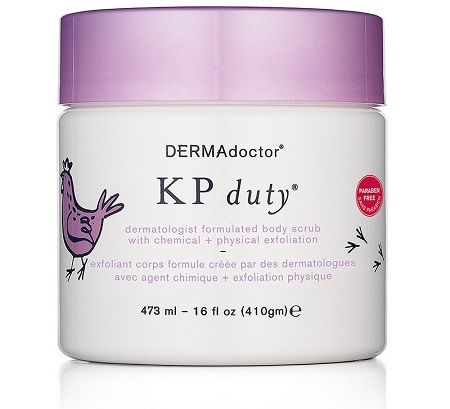 This dermatologist-tested product is ideal for those with sensitive skin. DERMAdoctor's KP Duty body scrub helps peel away all of the dead skin that has accumulated over time, leaving your skin feeling softer and fresher than ever. KP Duty body scrub is infused with green tea and willow bark, making it perfectly suitable for sensitive skin types. KP Duty body scrub performs a dual action when applied to your skin. Its formula is sculpted into a microdermabrasion and chemical peel that leaves your skin look radiant. Who knew such a powerful exfoliate could come in such a small jar!
Bliss Hot Salt Scrub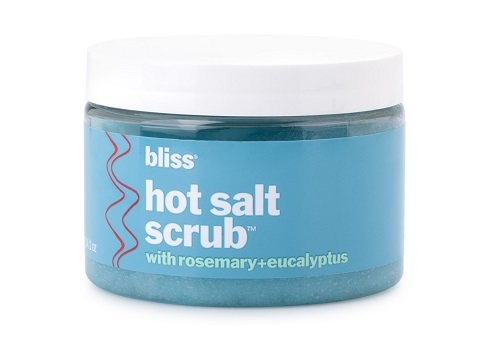 This all over use body scrub is just amazing to your skin. Bliss Hot Salt Scrub uses rosemary that's oil free, self- heating, and super softening to help leave your skin feeling baby smooth. This body scrub hydrates your skin while working to extract any dirt left behind after a long day. One of the key ingredients in the Bliss Hot Salt Scrub is the algae extract. Algae extract is a natural antioxidant that protects the skin from the harmful effects of free radicals. This makes it perfect for the city girl who is always on the go and around a congested city!
Related: 4 Easy Body Scrub Recipes
If you haven't tried using a body scrub yet, we suggest you try a few of the samples that are available over the counter at cosmetic stores. Body scrubs are very relaxing, and always leave your skin feeling amazing! Many have even compared body scrubbing to having a personal spa inside your home. What do you look for when purchasing body scrubs? What are your favorite scrubs right now? How often do you use body scrubs? Share with the CGS community some of your personal dos and don'ts of body scrubbing. Leave a comment below to share!
-The CGS Team