One of the hottest beauty trends right now is the matte lip. There are numerous products available to help ladies create a matte lip, but if you don't have matte products available, you can always create your own! Beauticians have learned simple tricks for creating matte lips on a whim, and you can too! The CGS Team has put together an easy how-to to help you create a matte lip with any type of lipstick.
How to create the matte lip
Before we get started, make sure your lips are exfoliated. It's very important that your lips are clean and smooth before you begin applying products. If you don't have an exfoliating scrub available, you can create a substitute by mixing sugar with a teaspoon of warm water. After exfoliating, apply a moisturizing lip balm to help your lips maintain their softness.
Step #1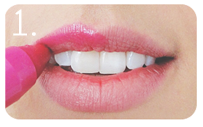 After you've picked your color, exfoliated and moisturized your lips, you are ready to begin! Start by applying your lip color. We recommend beginning with lip liner to prevent your color bleeding, then putting on your lipstick. If you don't have lip liner, don't worry, you can still create a matte lip.
Step #2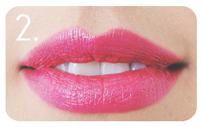 Once all of your color has been applied, perform a quick clean-up. Use a Q-tip to remove any color that has smeared or gotten out of place. Before creating the matte, make sure your lip color is exactly how you want it to be.
Step #3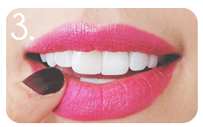 There are a few different tricks for creating the matte look. The first we recommend is to dip your finger in powder foundation and pat it evenly across your bottom lip and then your top lip.
A second recommendation is to take a single piece of tissue paper and place it smoothly over your lips. From there, take a powder brush, dip it in powder, and spread it across your lips, over the tissue. Slowly remove the tissue from your lips.
Our last tip is to use oil-blotting sheets. If your lipstick leaves a sheen, oil-blotting papers can help remove the sheen and create a matte look. This is exceptionally useful when you are out and about; blotting papers can fit right in your clutch!
Step #4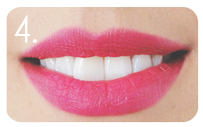 The last step is to rock your faux-matte lips with confidence! You don't need matte lipstick to get the perfect matte look! However, if you prefer to avoid the hassle, we recommend the growingly popular Anastasia Beverly Hills liquid lipstick. They have a variety of lip colors that create an instant matte look.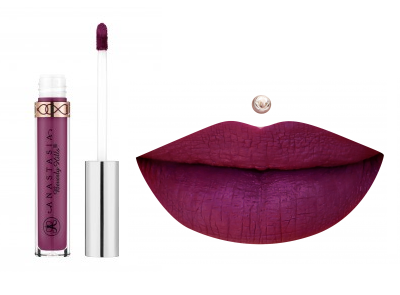 And there you go ladies, a few simple steps to achieve a matte lip with any type of lipstick. What are your favorite matte lip brands? Do you have any tips or tricks for creating a faux-matte lip? Share your thoughts with us by leaving a comment below!
-The CGS Team