One of the many benefits of being a woman is being able to express yourself through beauty. There is a range of beauty forms that can let you express yourself anyway, you like. Whether that is from changing nail polish colors, or wearing a different shade of eye shadow. The most noticeable is switching up your hair color.  If you are looking for new chic hair colors to express yourself, try these new colors and let us know what you think!
Oil Slick
Have you ever seen car oil when the sunlight hits it just right? Oil slick hair color is actually inspired but just that. The different shades of blue, green and purple make a beautiful combination that is just breathtaking.
The tones have a subtleness about it that when you are inside and when you step outside into the sunlight, you can get the vivid colors exploding all over. Any skin tone can rock this color; depending on the lightness of the color, you can alter the base of the color to be lighter or darker.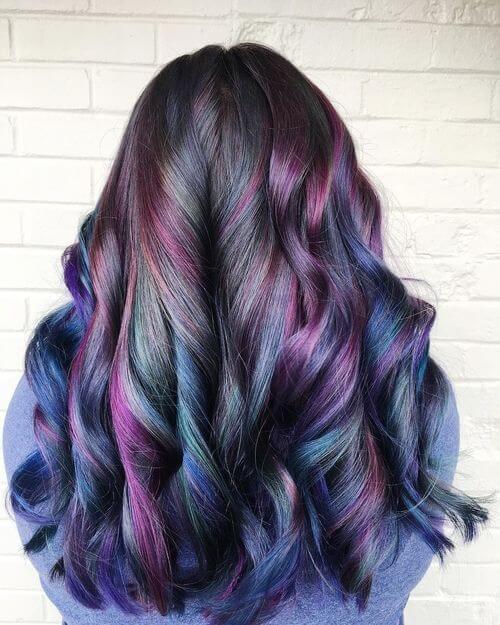 The Hidden Unicorn
For those that are curious to play with vivid colors but do not know how you will like it, this is the perfect color combo for you! The name is hidden unicorn because it is beautiful in color but only a small hidden chunk is colored.
Many women get the back of the hair colored or somewhere in the center. Whether it is for work reasons or just getting your feet wet in the hair-coloring world, it is perfect because you can hide it when you need to, and flaunt it when you want.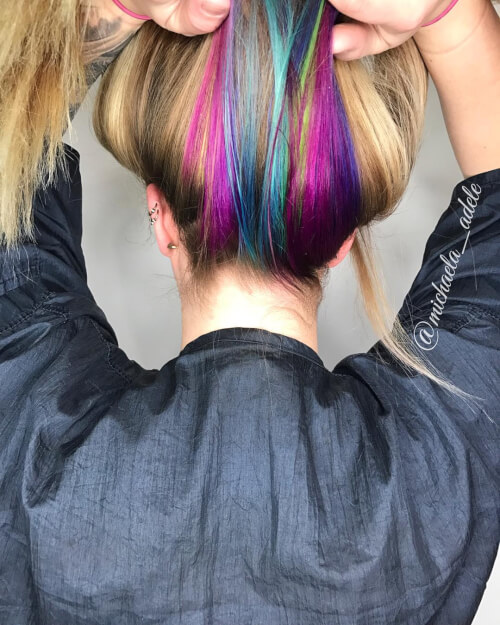 Rose Gold
If you thought rose gold colors were just for jewelry and makeup, think again! Rose gold is taking over the hair color world, and it looks amazing! This color may not be as bold as some of the other surprisingly chic hair colors on this list, but it certainly sticks out!
Take it from hair company guru Wella, "Rose gold hair is trending. From pink lemonade tints to a rosé wine wash, the key to rose gold hair color is getting the right balance of dusty pink hues and a shine-boosting metallic shimmer. Done correctly, this look can suit everyone, whether their base color is light blonde, medium brown or dark brunette."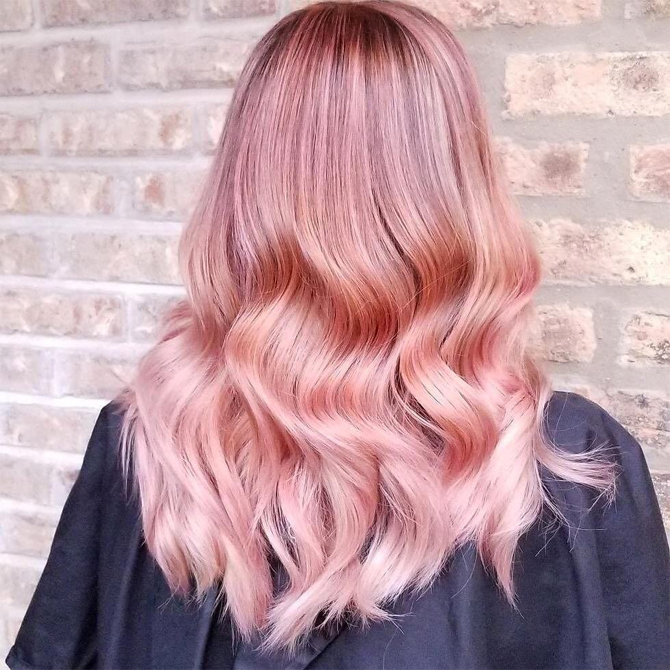 Bright Earthy Stones
The name itself is exactly how the hair color looks when applied. It is a bright color with cool earthy undertones, which brings a great balance.  It is important to keep the color bright and beautiful, so do not over wash your hair. If you are constantly shampooing your hair, your color will appear dull. If need be, try using dry shampoo to keep your hair clean while making the colors stay bold.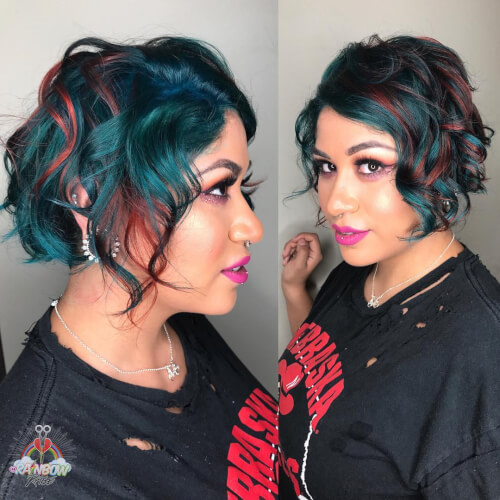 Deep Violet Root
The name alone sounds like an all-female band ready to rock the stage! This hair color is chic and full of fun! It is a deep violet shadow root with an array of rainbow colors. It is so pretty when completely down because you get to see the contrast of all the different colors combined. The best hairstyle for this is to curl your hair in beach waves so that in each curl the deep violet can bring out the different colors on the strand. It not only allows the colors to pop, but it gives your hair volume and body.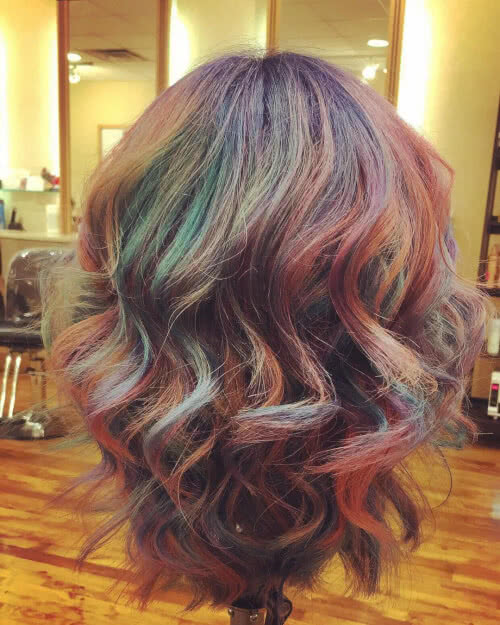 Moonstone Rainbow Hair Color
This look is inspired by a moonstone. Similar to the moonstone, it can appear to be one color but when you move it around other, colors begin to reveal.  The base color of hair is silver and features under lights of assorted rainbow colors.
Bottom line, it is all about the different vibrant colors beautifully, equally applied to your hair. It does not matter what skin tone you are, if you have the confidence to pull the look of you can totally rock it. The products needed for this look would need to include protectant shampoos and conditioner that is free of sulfates and parabens.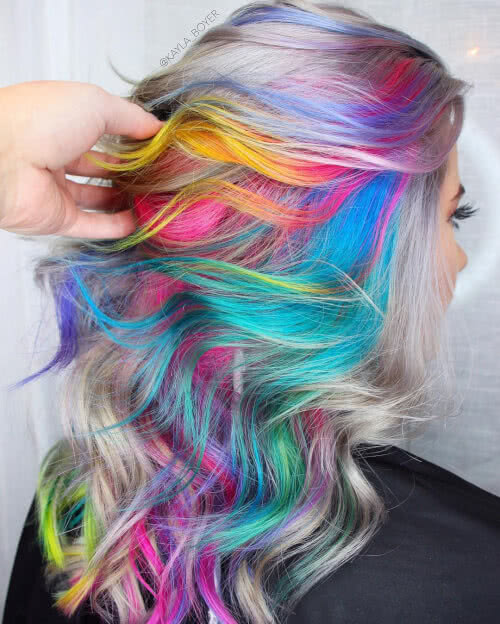 Changing your hair color up will need some adjusting at first but once it starts to grow on you, you'll love it more and more each day. Have you ever tried coloring your hair to any of the colors we mentioned? If so, how did you like it? Check out our Facebook page, and be sure to comment and like. Also, do not forget to follow us on our other social media accounts Instagram and Twitter @citygirlsavings.
-Taelor
The CGS Team