The benefits of using argan oil are tremendous! The nutrients found in argan oil are most commonly used to manage frizzy hair. What most people don't know is that argan oil can also be used to hydrate your skin. Argan oil is an all-natural oil derived from Argan trees. With key ingredients including Omega 6, vitamin E and fatty acids, argan oil is ideal for adding moisture to hair and skin. Read on as the CGS Team shares some great products that include argan oil for your hair and skin!
Organix Hydrating Moroccan Argan Oil Lotion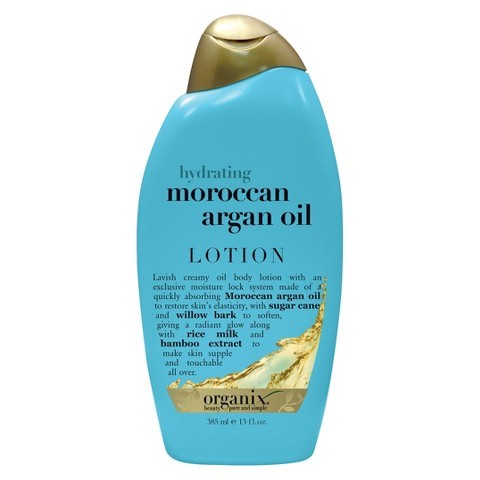 As we mentioned earlier, argan oil is primarily used on skin to moisturize the excessively dry areas. The Moroccan Argan Oil body lotion by Organix helps vitalize dull, dry skin and promotes softer more hydrated skin over time. This product also includes willow bark and sugar cane for glowing skin and rice milk and bamboo extract for touchable skin. Unlike other moisturizes that include oil, the Moroccan Argan oil lotion doesn't leave your skin feeling greasy. It absorbs easily into skin and is ideal for all skin types.
One 'n Only Argan Oil Treatment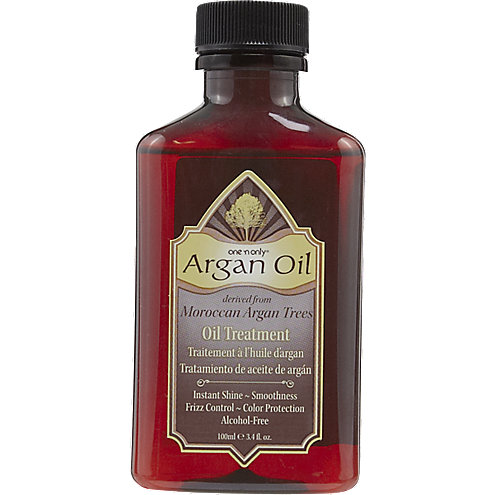 The argan oil treatment from One 'n Only provides a perfect finishing touch to styled hair. In addition to using the treatment as a finishing serum, it can also be used as a conditioner before styling. The non-greasy, alcohol-free formula quickly absorbs into hair, creating a silky shine and smoothing the hair follicles. This oil treatment helps eliminate frizz, protects from UV rays, and helps reduce split ends over time.
Josie Maran 100% Pure Argan Oil Light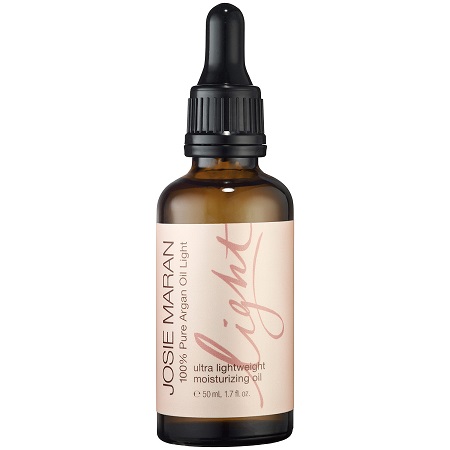 We talked about the benefits of facial oils in the post The Fascinating Truths About Facial Oils, and Josie Maran's 100% Pure Argan Oil Light was one of our favorites then and still is now! Not only does this product leave your skin hydrated, but it's gentle enough for oily or acne-prone skin. In fact, argan oil can help fight against acne. The formula found in Josie Maran's product helps heal and condition all skin types, and promotes a youthful complexion with its anti-aging properties. This product can also double as a serum to help treat split ends or soften your cuticles.
Ogx Argan Oil & Shea Butter Shampoo and Conditioner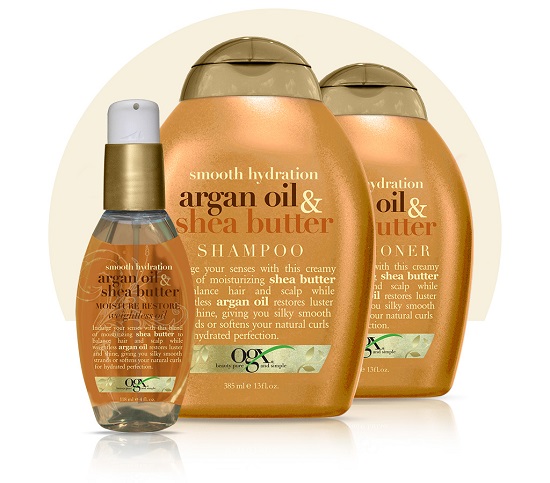 Organix has made the list again! This time with their argan oil and shea butter shampoo, conditioner and weightless oil serum. Not only does this combo provide all of the known benefits of argan oil, but the added shea butter ingredient hydrates dry or damaged hair. These products are extremely suitable for curly or coarse hair textures, as they pack enough moisturizing ingredients to soften the toughest strands.
Related: Oils, Oils, Oils
There are tons of beauty products out there made with argan oil. The key is to find the product that works best for you! We'd love to hear about your experiences with argan oil. Do you have a particular product that you love that contains argan oil? If you have tried the oil, what were the results? Share your thoughts by leaving a comment below!
-The CGS Team