The CGS Team has been scouring the internet for some great recipes. We came across Damn Delicious' 5-ingredient recipe for Zucchini Pizza Bites and our mouths were watering, literally! These bites are delicious, healthy and super easy to make. Whether you are hosting a party and need an appetizer, or just looking for new healthy snacks, zucchini pizza bites are the way to go! Check out the yummy and easy recipe below.
Zucchini Pizza Bites
Prep Time: 10 minutes
Cook Time: 10 minutes
Total Time: 20 minutes
Yields: 8 servings
Ingredients
1 tablespoon olive oil
3 zucchini, cut into 1/4-inch thick rounds
Kosher salt and freshly ground black pepper, to taste
1/3 cup marinara sauce
1/2 cup finely grated mozzarella
1/4 cup pepperoni minis
1 tablespoon Italian seasoning
Instructions
Preheat oven to broil.
Heat olive oil in a large skillet over medium high heat. Working in batches, add zucchini and cook, flipping once, until golden, about 1-2 minutes on each side; season with salt and pepper, to taste.
Place zucchini rounds onto a large baking sheet. Top each zucchini round with marinara, mozzarella and pepperoni minis.
Place into oven and cook until the cheese has melted, about 1-2 minutes.
Serve immediately, sprinkled with Italian seasoning, if desired.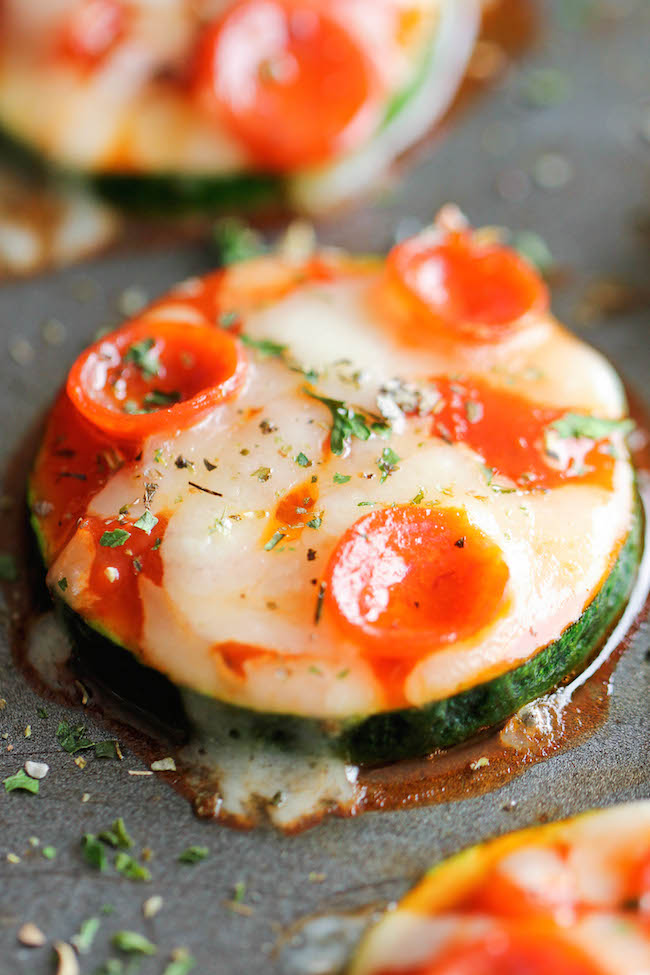 As seen on: Zucchini Pizza Bites by Damn Delicious.
How simple is that?! Try making zucchini pizza bites the next time you have some guests over and see how much they love it! Eating healthy doesn't have to be boring, and this recipe proves it. What healthy snacks and recipes can you share? What is your favorite veggie to make into a yummy snack? We want to hear about your snack food favorites, so leave a comment below to share!
-The CGS Team