You may have seen the stylish Courtney Kerr on our previous list of fashion bloggers we love, but today she's being recognized for something out of the fashion norm! We're sharing a delicious recipe courtesy of Courtney! She shared the secret ingredients to her yummy spaghetti recipe, and we're sharing with CGS members! Check out the latest recipe feature below.
"One of my ALL TIME FAVORITE things to eat is, without a doubt, spaghetti. And left over spaghetti?! Even better.
But what I don't necessarily like about this indulgent, Italian delicacy is the calories that come with it! Considering it is summertime & all anyone can talk about is achieving that "summer bod," I realized that I would need to figure out a way to get my Italian fix without carb overloading. Cue the saving grace: zucchini noodles!
Now you're thinking, "Okay, so you sauté some zoodles & pour marinara sauce over it…what's so special about that, Courtney?" IT'S MY SAUCE. It's got some special additions that really give it some extra kick, extra sass, & extra flavor!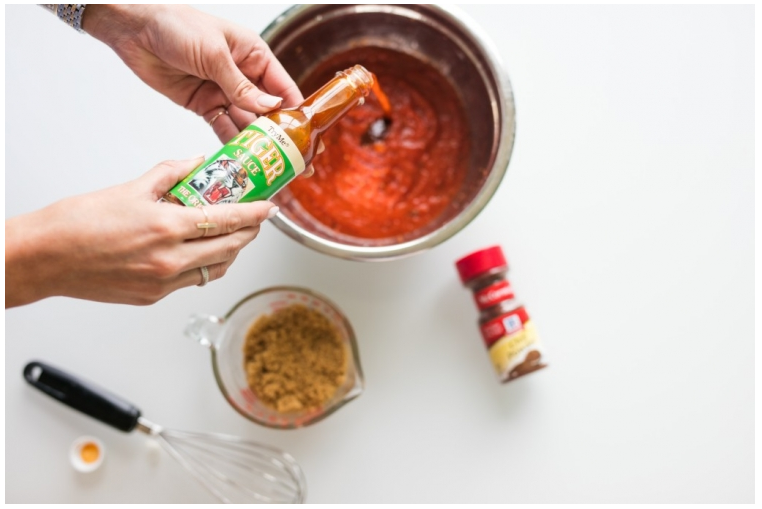 Ingredients for Courtney's Secret (well, not anymore!) Sauce:
Jar of your favorite marinara sauce
1 tablespoon of chili powder (more if you're into super spice, like me!)
1 cup of brown sugar
1 jar of Tiger sauce
1 cup of mushrooms, 1 whole red bell pepper, 1/2 of 1 yellow onion, diced & sautéed in olive oil
Just toss all these items into a mixing bowl, then warm up on the stove, & mix with your favorite noodles or zoodles! And when I am feeling extra sassy, I will mix the noodles & the sauce together well into a casserole dish, top with cheese, then bake in the oven for about 30 minutes at 350!"
As seen on In the Kitchen: Courtney's Secret Spaghetti Sauce via Kerrently
We're with Courtney on this one, we love spaghetti! Do you have any special ways to make spaghetti? Would you give Courtney's recipe a shot? Leave a comment below to share your thoughts!
-The CGS Team