Just because the holidays are over doesn't mean you have to say goodbye to your favorite festive drinks! Starbucks may be retiring these seasonal drinks, but you don't have to. Thanks to one of our favorite blogs The Glitter Guide, the CGS Team is sharing their recipe for a yummy Pumpkin Chai Latte! This recipe is so simple, health-conscious and can be made at any time of the year.
Ingredients for the Pumpkin Chai Latte
¼ cup of liquid sweetened chia tea
¼ cup of brewed coffee
2/3 cup of almond milk
2 tablespoons of sweetened pumpkin purée*
1 Cinnamon stick (Optional)
*Sweetened Pumpkin Purée
Mix the following ingredients in a sauce pan over low heat for 5 minutes (or until fully heated through):
2/3 pumpkin purée
2 tablespoons of sugar
½ teaspoon of pumpkin pie spice
Preparation Directions
Combine the brewed coffee, chai tea, almond milk and sweetened pumpkin purée over medium heat or 5 minutes (or until heated through). Pour into a coffee mug and garnish with a cinnamon stick. To make a less sweetened version, add additional almond milk when serving. You can also add whip cream and a dash of pumpkin pie spice if you choose not to garnish with a cinnamon stick!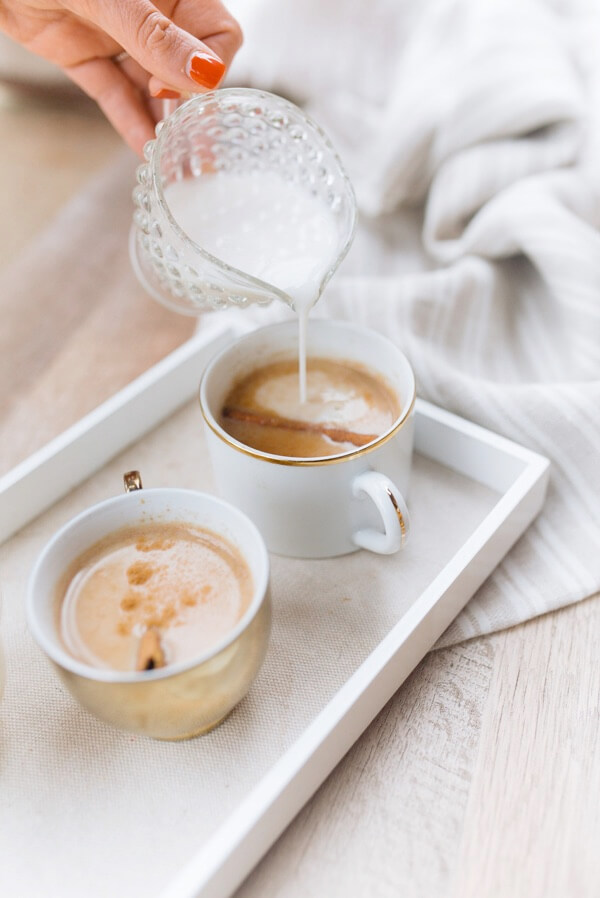 Photo courtesy of The Glitter Guide
How simple is that?! Now you can enjoy a tasty autumn treat any time of the year! Check out the original article on The Glitter Guide. Do you have any holiday drink recipes you can share with the community? What's your favorite holiday treat or drink? Leave a comment below to share with other CGS members!
-The CGS Team