Well City Girls, another year is upon us. This year has come and gone, and now a new year is here. New Year, New Finances, New You! The New Year always brings the intention of change, the hope of achieving goals, and the motivation to start fresh with a recharged vision.
Although a majority of resolutions do not get accomplished as the year goes on, don't let that discourage you from working hard every day. Don't think of your goals in terms of length. Think about what you are looking to achieve and why.
Let the "why" be your motivation to keep going in the first week, first month or tenth month.
Here are a few quick pointers from Inc. Magazine to help you set attainable goals and achieve them:
Find a real challenge
Stick to positive emotional connectors
Create a visual representation
Share your vision
Have patience
For the full article, check out Five Magical Tips for Achieving Your Goals.
With the proper goals and action items to achieve those goals in place, you can make a difference. Whether you want to lose ten pounds before summer or purchase that shiny new car, following your action plan will put you in the best position to succeed.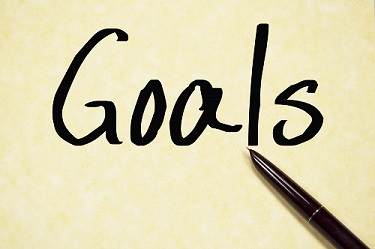 Even City Girl Savings has goals! Goals for City Girl Savings include the following:
Help as many women as possible get motivated about achieving financial freedom.
Generating reasonable budgets for women to follow.
Promoting positivity among the community.
Encouraging a healthy and fashionable lifestyle.
The team members of City Girl Savings also have goals. A common goal among the team is to save more, shop smartly and focus on the bigger picture of life!
CGS Team Member @raya90288 has shared some of her goals, which include: eating clean, getting active outdoors, staying positive, and doing her best every day!
Most likely, if you are on this site, then you are motivated to become financially independent (while keeping your fashionable lifestyle, of course). City Girl Savings was designed to help women achieve financial goals, while keeping their sense of style affordable.
If one of your resolutions is to save more, get on financial track, or anything else financially related, then let City Girl Savings help you.
If you are lost and don't know where to start to reach financial success, then check out the City Girl Savings Personalized Budget Portfolios. Yes, it does require a small investment, but you are investing in your success (if you follow it).
Even if you don't need City Girl Savings to create a budget for you, we offer help in other ways.
We provide financial knowledge building resources; articles and discussions to allow you to expand your financial thought process. If the financial knowledge gets overwhelming, or you find yourself distracted, take a break and read through our fashion and beauty articles.
The whole point of City Girl Savings is to make saving and finance management fun for women by providing a fashion and beauty outlet.
Get involved with the community. Let your voice be heard! We encourage you to join groups, make friends, post your progress, share your thoughts, and more. We are not hear to judge. We are all here to become fashionable, financially independent women!
Get your goals in place, and let City Girl Savings help make those goals more attainable!
Related: How to Set Achievable Resolutions
We would love to hear some of your resolutions for the new year. What are your top 3 goals for the coming year?
Share your thoughts by leaving a comment below or posting to your activity feed.
-The CGS Team