One of the greatest things about living in a country like America is the opportunity to truly make something of yourself. If you have a career goal, nothing is stopping you from making it a reality. Sure, it won't be easy and it will take huge amounts of work, but it is possible. As the saying goes "everyone dreams, but the hustle is sold separate".
The CGS Team believes in the power of women! Getting your finances together will allow you to achieve great things. We also are in the business of supporting women who work hard and make things happen. One of those women is LearnVest founder and CEO Alexa von Tobel. Today, we are going to share the research we did on Alexa that helps describe how she got to where she is now. From a being an average trade employee, to becoming a New York Times Best Selling Author, we're excited to share what we found.
Where it started
Alexa was raised in Florida and obtained a B.S. Degree in Psychology from Harvard College. After college, Alexa worked as a trader at the well-known investment brokerage firm Morgan Stanley. While working there, she realized most people, including herself, never received any formal education on how to manage their personal finances. In 2006, it was this realization that lead her to start planning her own company.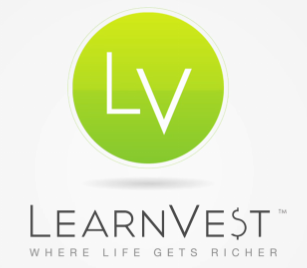 LearnVest was formed in 2009 as a personal finance website offering applicable software to help users manage their income and expenses. LearnVest also offers financial budgeting services from a group of their own financial advisers. LearnVest believes planning should be affordable and accessible. Alexa developed the program to help people budget better, maximize their investments, and most importantly to let people see a progress in their saving.
In an interview she did with Forbes magazine, Alexa shares her top three career tips:
#1. "When everyone zigs, zag. Be a risk-taker. I dropped out of Harvard Business School in the heart of the Recession to launch LearnVest. Was it a crazy idea? Probably. But I was passionate about my mission and had a solid business plan in place. Diving in is a scary move, but the rewards make it all worthwhile."
#2. "It may sound silly, but one of my favorite work mottos is 'get up, dress up, show up'. It's important to be ready to go. Whatever day you have ahead of you, show up with a smile and a great attitude.
#3. "Be OK with failure."
Such great advice from a true risk-taker! In addition to being head of a leading financial services company, Alexa became a New York Times Best Selling Author for her 2013 book "Financially Fearless". Her book shows readers how to properly allocate their income and expenses to get the most financial gains. Alexa is also a continuous financial contributor for Cosmopolitan magazine. In 2014, Alexa was selected to become an inaugural member of The Presidential Ambassadors for Global Entrepreneurship. In 2012 she was selected as one of Fortune Magazine's Most Powerful Women Entrepreneurs. Alexa's list of accomplishments goes on and on! There's no doubt we will be seeing a lot more of Alexa as a budding business woman.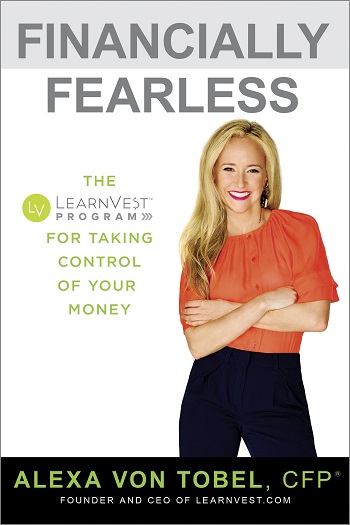 We hope that you enjoyed learning about successful business woman Alexa von Tobel! This is the first of many "How'd She Do It" features! We love hearing back from our readers, what do you think about Alexa von Tobel's success story? Share your thoughts by leaving a comment below.
-The CGS Team