With Valentine's Day right around the corner, the CGS team knows how difficult it can be to find a gift for that special someone or any loved one. We came up with a thoughtful list of gifts for your sweetheart, all under $100. Check out our list of some of the great gifts for Valentines Day!
For Him
Michael Kors Card Case
Men love wallets just like women love purses! Complete his pocket with a stylish Michael Kors cardholder. MK offers a variety of colors and designs with a perfect slim fit for a convenient place to store cards. Check out the leather Michael Kors cardholders on Amazon or any Michael Kors store (affiliate link).
Nuband Watch
The Nuband Mens Black Silicone Strap Sport Watch is the perfect watch for him, if your Valentine loves to be active. Easy to wear and view, you'll know precisely how many steps you've taken, calories you've burned and hours you've slept. This gift can be found on Amazon for under $50. That's a steal!
Tom Ford Beard Oil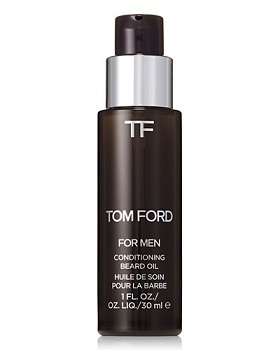 If your Valentine is looking for the perfect nourishing beard product, then this Tom Ford Conditioning Beard Oil is the perfect gift. This product is sold at Neiman Marcus for just $50 dollars. This oil helps condition and nourishes the beard with ingredients of Vitamin E, almond, jojoba and grape-seed oils.
Mr. Bar-B-Que Grill Set
The Mr. Bar-B-Que 20 Piece Grill Tool Set with Case is a great gift to give your grill master! This set includes a spatula, fork, tongs, baster, grill brush, two replacement grill brush heads, four stainless steel skewers, eight stainless steel corn holders, and a black carrying case.
At the park, at home or on vacation, this set is perfect for all traveling grillers. This specific set can be found at Target for only $33 bucks!
J Paul Travel Set
This J Paul travel set is perfect for your jet-setting Valentine! The comfort of products from home and the benefit of their full-size products while on the go is a win-win. The set includes pre-shave, shaving cream, after shave, and face and body lotion. This gift can be found at any department store for as low as $36 dollars.
Amazon Fire Stick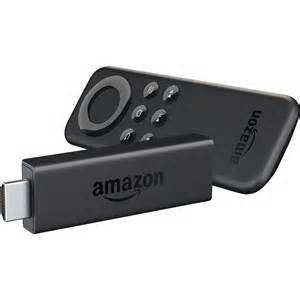 The Amazon Fire Stick connects to your TV's HDMI port. It's an easy way to enjoy Netflix, Amazon Instant Video, Hulu Plus, YouTube.com, music, and much more.
Your Valentine will love you as much as all of his favorite bands and TV shows. This electronic device can be purchased directly through Amazon and could help replace cable costs.
For Her
Here are some ideas for the special ladies in your life, whether it is your mom, best friend, relatives—or any other lady that holds a place in your heart!
Candy
Whether they are chocolates, or any other treat, this gift is just as sweet as you make her feel. From assortment candies to just one kind, See's Candies has the best selection.
Ladies Lunching
A lunch or dinner for two says I care about you! Something sweet and something fun all rolled in one. With good conversation and good food, nothing says happy Valentine's Day than a great meal for two at her favorite restaurant.
Perfume
Perfume is always a perfect gift to give a Valentine. Versace Bright Crystal Eau de Toilette Collection is a sensual blend of refreshing chilled yuzu and pomegranate mingled with soothing blossoms of peony (affiliate link). This fragrance can be purchased for just $50!
Related: 5 Creative Valentine's Day Date Ideas
The CGS team hopes that these items will help you with choosing the perfect gift for your sweetheart.
What gifts do you recommend for showing your affection? The day that's dedicated to love should be filled with just that. Comment below to share with the community what your idea of a perfect Valentine's Day gift is!
-The CGS Team