Like anything good, healthy hair starts from the inside and works its way out. Many women find it hard to achieve healthy looking locks consistently. They try expensive hair products and nasty remedies to improve their hair. No need to look any further!
The CGS Team is sharing great tips on how you can achieve the hair you have always desired. Many of us don't realized that hair is a living part of the body, and what you intake can affect the health of your locks.
New York nutritionist Lisa Drayer said "vibrant hair depends on a balanced diet." Here are 10 foods that help you get that much closer to healthy, shiny, and longer hair!
Walnuts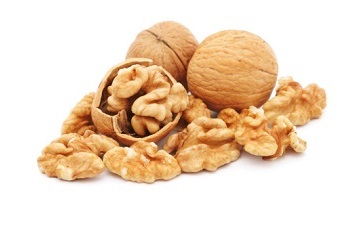 Walnuts are a great source in achieving healthy hair because they have vitamin E and are rich in biotin. If your body doesn't produce enough biotin, that may be one reason why you experience hair loss, rather than gain.
You can eat walnuts as a snack or as part of a meal. Try incorporating walnut oil instead of regular oil when cooking, or adding walnuts to a salad.
Eggs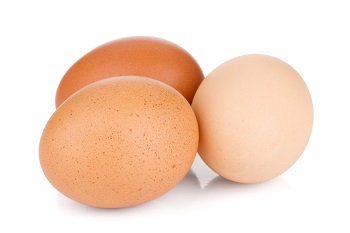 Breakfast is the most important meal of the day—especially when eggs are served, since they contain a good amount of protein.
Eggs also include four key minerals that are good for promoting healthy hair which include sulfur, zinc, selenium, and most importantly iron. "Iron supports oxygen cells carried to the hair," says Drayer.
Greek Yogurt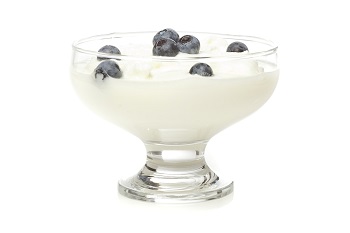 Surprisingly, some dairy products like low fat Greek yogurt can help promote healthy hair. Greek yogurt contains protein that is made specifically for you to achieve growth.
Vitamin B5, Vitamin D, and pantothenic acid, which are found in most hair products, are also in Greek yogurt. Pair Greek yogurt with fruits or grains, or use it in a smoothie!
Sweet Potatoes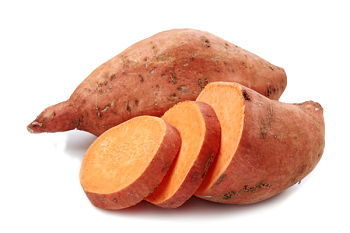 Sweet potatoes produce antioxidant beta-carotene, which your body eventually breaks down into Vitamin A. Vitamin A, is crucial for hair cell growth and a deficiency of this vitamin can lead to dandruff or dry skin.
Vitamin A helps produce oil to keep your scalp from being dry. On the flip side, too much of this great vitamin can cause hair loss, so use it carefully.
Mangos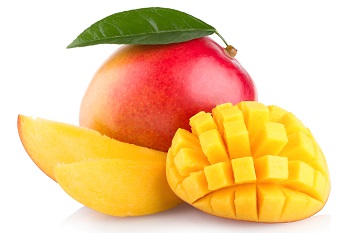 Mangos help promote hair growth as they are rich in vitamins and minerals, which can increase the shiny of your hair. The fruits also provide Vitamin E, which moisturizes the scalp and reduces dandruff. Mangos are great in fruit salads, or as a snack!
Avocadoes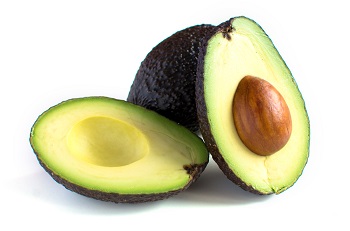 Avocado is one of the many fruits that help promote longer, healthier hair. This fruit helps provide natural hair shine for hair that is dry. Avocado also reduces hair loss with protein and Vitamins such as A, D, E, and B6.
Use avocados in salads, make guacamole, or eat them on their own.
Spinach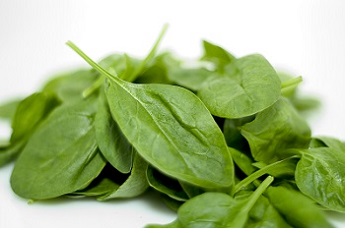 Spinach helps your hair follicles stay healthy, and assist your scalp oils in circulating. These vegetables contain iron, beta-carotene, Vitamin C, and foliate.
Spinach can replace lettuce in salads and sandwiches. This vegetable can also be consumed as a liquid whether it's a juice or a blended shake.
Salmon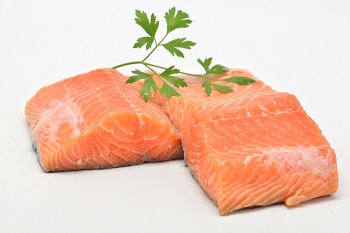 Salmon is rich in vitamin D and contains a lot of protein, which are significant in promoting healthy hair. Your body thrives off of protein, which will keep your hair full and in place.
Salmon also contains omega-3 fatty acids. About 3% of hair growth is made of these fatty acids, according to Drayer!
Blueberries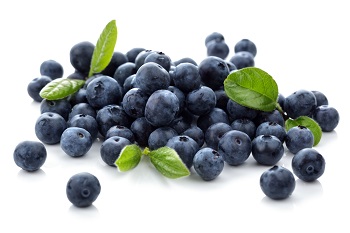 Fruits such as blueberries help support blood vessels that cater to the hair follicles. Blueberries are rich in Vitamin C.
If you have bad breakage then your diet is lacking Vitamin C. Vitamin C can help reduce breakage and promote healthier looking hair. If you're not a fan of blueberries try strawberries or kiwis in your diet.
Carrots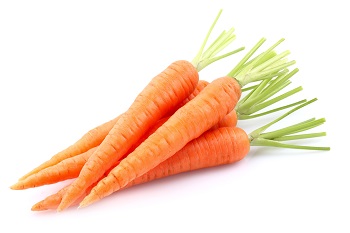 Carrots are known for keeping your eyesight healthy, but they are also great for supporting healthy hair. This vegetable contains Vitamin A, which maintains the natural oils our hair produces. Carrots are perfect baked, grilled, or raw.
Related: 5 Signs Your Hair Needs More Moisture
These foods aren't just great for your hair! Eating healthy does wonders for your inside and outside.
Do you have a secret fruit or vegetable remedy that has helped keep your locks strong? If so, we would love to hear about it! Comment below and share your stories with the community!
-The CGS Team