Saving is a requirement for any financially savvy lady. Without a savings, you cannot ensure that all of your needs will be met. Charging debt on a credit card should never be a resource for buying things.
The truly financially savvy person will save for a purchase. This allows you to refrain from racking up debt, but also maintain your current style of living.
Whenever you start something new, it's always best to start with what you know and work your way up from there. This article is helpful whether you are just starting to save, or have been saving for a while. When you start your savings journey remember to keep a few things in mind:
• What are you saving for?
• How much are you trying to save?
• When would you like to meet your savings goal?
The CGS team has gathered some crucial tips to help your savings journey be a smooth one. When you begin your journey, try to stay focused on your ultimate goal and not so much where you financially are right now.
Remember that accumulating a large savings can take time. Things come up that we don't plan for, but staying focused on the answers to the questions above will get you where you need to go!
Evaluate your spending
The first step in working towards a savings is to evaluate your spending. Spending habits can affect your money drastically. To increase your cash, you'll likely need to alter your spending habits.
Some habits are hard to break, like stopping for a morning coffee, but with determination and a goal in mind, you'll only better yourself in the long run. Confused about what you actually spend your money on? We suggest creating a "spending diary."
In a journal or notebook, write down everything you spent money on (affiliate link). Tracking your spending for at least 2 weeks will show you where extra cash is going. Do you notice that you buy lunch every other day? What about a weekly magazine? Once you see where you money goes, you can make adjustments.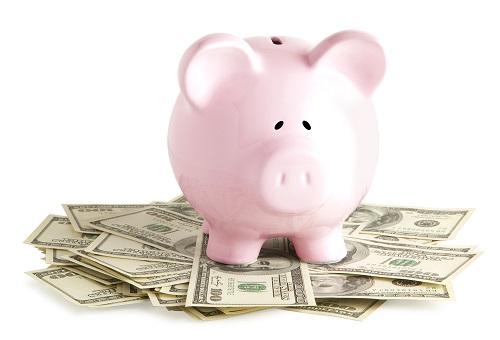 Start saving
Another crucial step in saving is actually doing it! Setting aside a sum of money, no matter how small or large, each payday will help you get in the habit of saving. It doesn't matter how much you get paid, starting somewhere now will help create great money saving habits!
If you can afford to do so, have a portion of your paycheck go directly into a savings account. This makes it easier to put money away (since you don't actually have to do it), and you can act like you never had it to begin with.
You can always adjust the amount of the direct deposit if you need to. Setting up direct deposits or automatic transfers will help make sure you don't forget and that you are diligent with you savings goals.
Set goals
When determining what you are trying to save for and when, you should consider setting multiple goals. You should start with the bigger picture goal, then the monthly goals that you'll achieve along the way to the bigger picture goal.
Setting small goals not only keeps you on track, but it also keeps you focused when saving up for a big purchase or even a vacation! It is perfectly normal to have multiple things you are saving for.
To achieve everything you want, knock each item out by order of importance, or by the time in which you need them. Once you know exactly what you're saving for, it helps you decide what your priorities are when it comes to finances.
Related: 5 Budget Adjustments to Save More Money
Rome wasn't built in a day and just because your savings account may be disappointing right now doesn't mean you can't build something amazing. Stay focused and always remember the bigger picture.
Are those Gucci sandals worth it right now? Or is the down payment on your house more important? You got this, City Girl, so there is no need to fear—it's never too late to start saving! Do your future self a favor and invest in YOU.
Saving money can be fun with the right mindset and some determination! Do you have a savings routine that works for you? What about some money saving tips? We'd love to hear about it, so drop a comment below!
-The CGS Team