It's hard enough to find motivation to stay organized at work, especially when the accessories you have are drab! I don't have to tell you how important organization is at work, or anywhere in life. When things are neat and in their proper places on your desk, you can get more done. You don't feel the stress of a messy workspace when all is organized. Why not have chic office accessories to stay organized?
You can make your workspace much more enjoyable (and workable) when you have office organizers that are appealing to the eye. In shopping around for planners at the end of 2017, I found a variety of places that offer chic office accessories. I'm sharing a few of them that are available today! Get organized and do it in style with these options!
Strike Gold File Organizer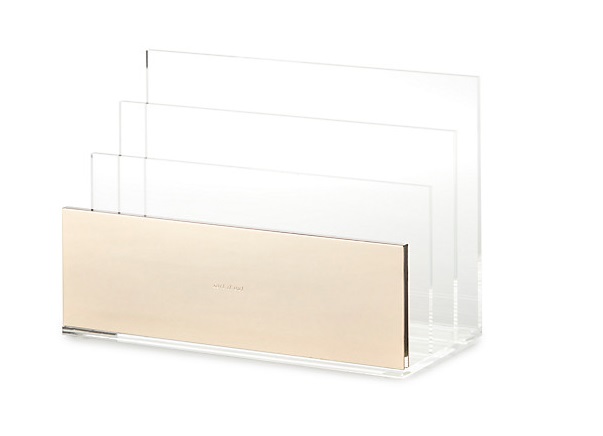 Kate Spade is on to something with her Strike Gold File Organizer. Keep your paper work in pristine condition with this "sort it out" engraved file organizer.
Tortoise File Folders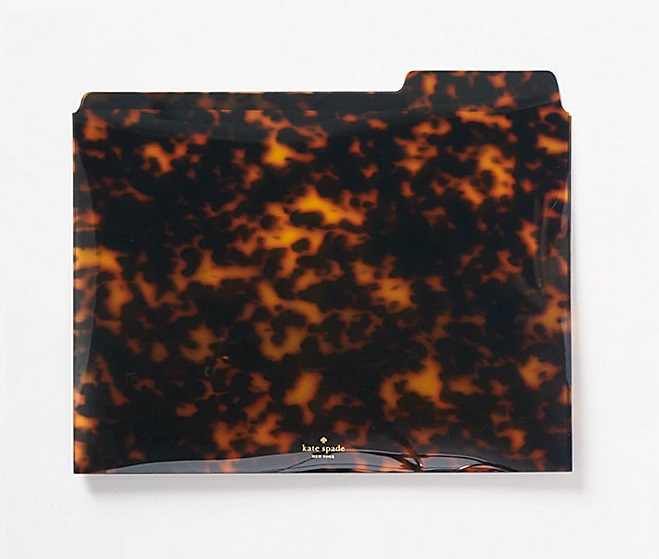 What would go better in your file organizer than chic file folders? I personally love the print of the Tortoise File Folders from Kate Spade. They are an investment, but certainly one that's worth it.
Pineapple Pen Cup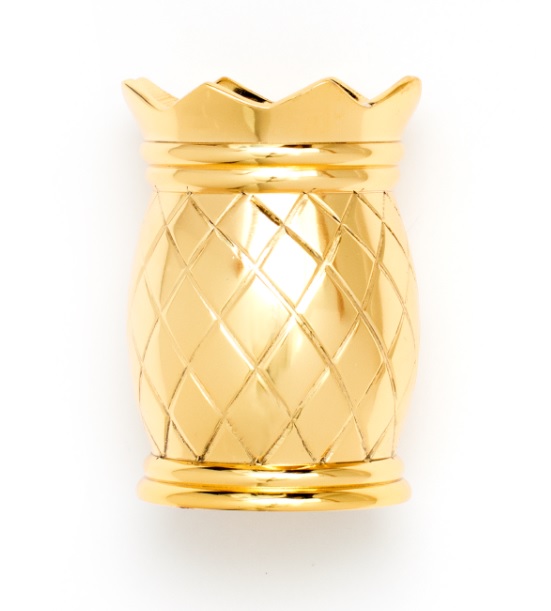 I love this Pineapple Pen Cup from Emily Ley! I've gone with classic pen holders, and nothing stands out more to me than this faux gold-plated, pineapple-shaped pen cup!
Pastel Highlighters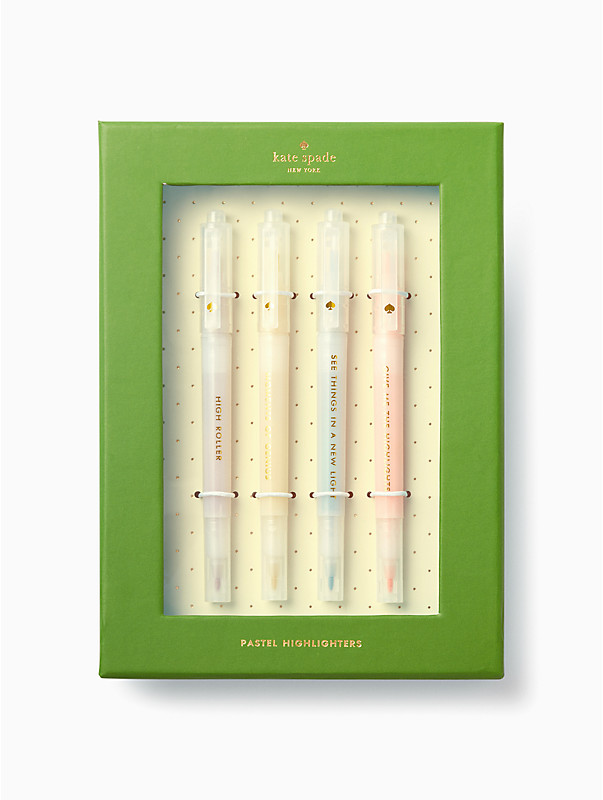 Save your eyes and spice up your note-taking with this 4-piece Pastel Highlighter Set from Kate Spade. Each highlighter is inscribed with an inspiring note, for a workday pick-me-up!
Clever Pencils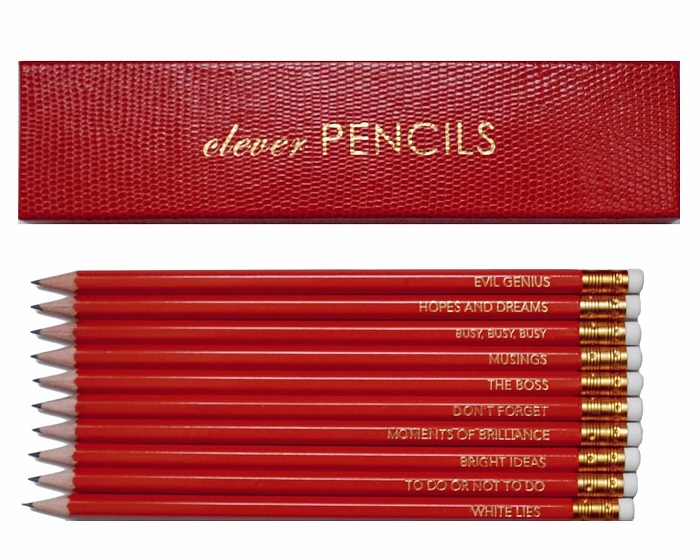 Clever Pencils by Sloane Stationary are chicly packaged in a red lizard embossed box. Each pencil has a unique saying designed to inspire a smile. The pencils are a deep red color with gold lettering and a white eraser. Too cute to pass up!
Wire Tape Dispenser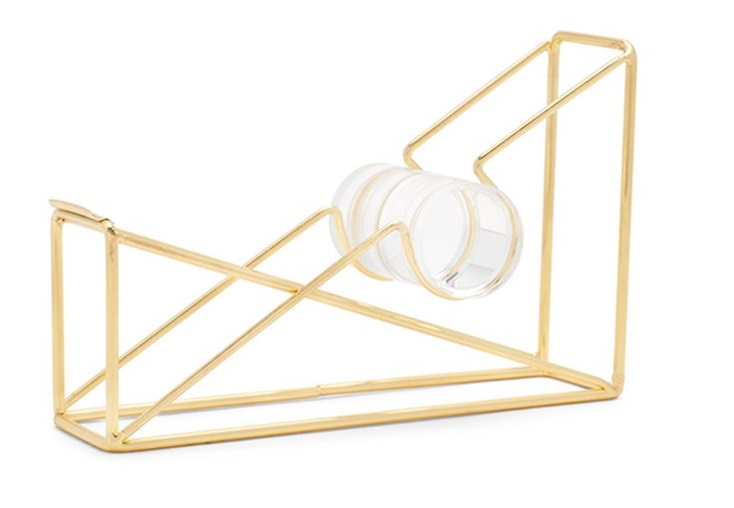 Ditch the plastic scotch tape and opt for Ban.do's Wire Tape Dispenser. The gold-colored wiring is sure to catch a few eyes. Keep your dispenser front and center for extra compliments!
Dapperdesk Legal Pad Set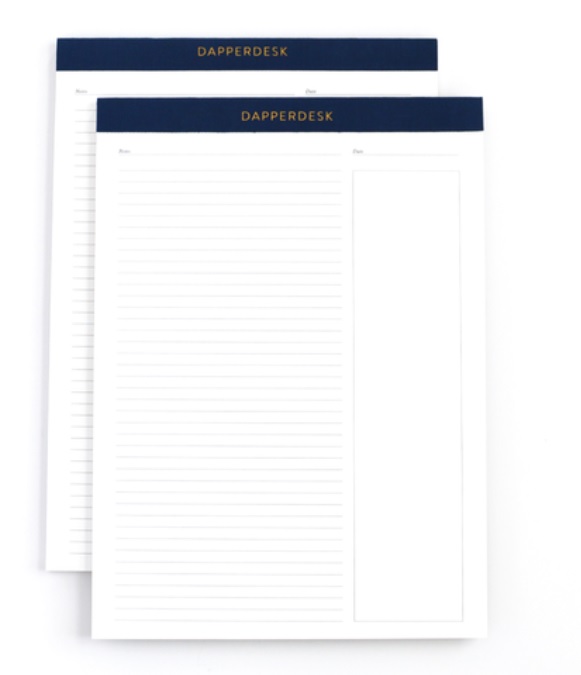 Forget scribbling notes on random sheets of paper on your desk and upgrade to the Dapperdesk Legal Pad Set. With gold and navy binding, you will want to take as much notes as you can!
Inspirational Quote Calendar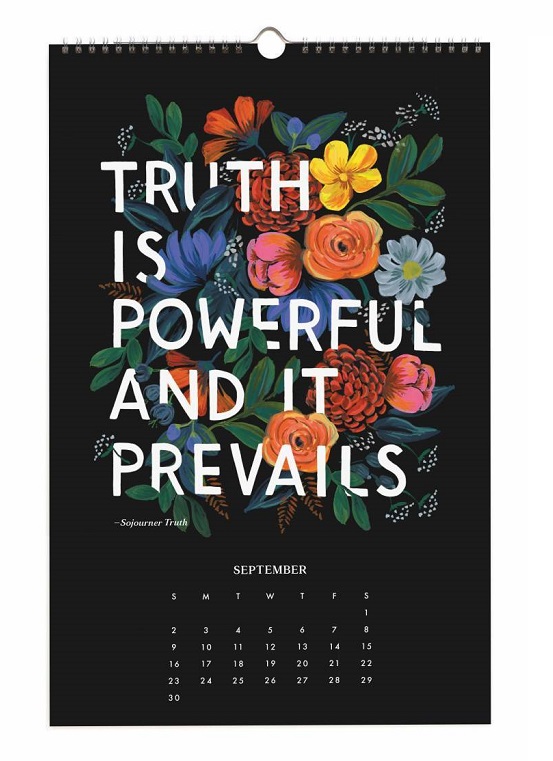 Sure, you can refer to your Outlook calendar, but why not get some inspiration while you're at it? I love the Inspirational Quote Calendar from Rifle Paper Co., and I'm sure you will too!
I'm currently transitioning home offices, and in the interim, I am looking for as many chic office accessories to stay organized as I can find. If you know of any place to find trendy office supplies, drop a comment below to share! How do you decorate and organize your workspace? I would love to hear your recommendations!
-Raya
The CGS Team