Travel is a top priority for many women, however exploring the United States is not usually on the list. We often forget how amazing this country is, even in cities we haven't heard of! The CGS Team has fell victim (once or twice) in wanting to travel outside of the states, compared to actually exploring the beautiful land we live in. Thankfully, there are romantic getaways in the states!
From beaches to mountain tops, America has everything you need, especially for a romantic getaway. The CGS team has gathered a list of 5 underrated U.S. destinations that make for perfect romantic getaways.
The Northeast Kingdom, Vermont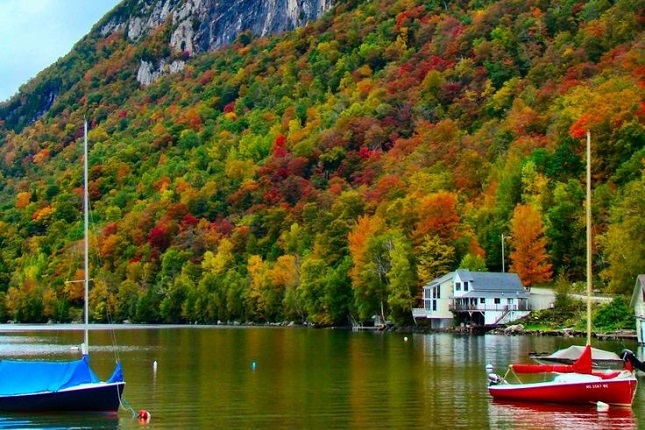 If you and your partner love the idea of an adventurous, outdoor romantic getaway, then the Northeast Kingdom in Vermont is the place for you. This U.S. location offers adventures of hiking, mountain biking, and a whole lot more for the adventure-loving couple.
Couples around the world visit Vermont for an amazing outdoor experiences. In the center of the Kingdom, which extends out from Burke Mountain, are hundreds of acres threaded with well-kept trails provided via Kingdom Trails of East Burke, Vermont.
Gulf Shores, Alabama
When we hear Alabama, many wouldn't think much of it as being a place for romanticizing at the beach. However, the possibilities of having some romantic fun in the sun are endless, thanks to the Gulf Shores.
This city has also been featured in our article USA's Top Beach Towns! Exploring a zip-lining course, relaxing on Alabama's white sandy beaches, and enjoying some historical culture are just some of the options you and your partner have.  This getaway has a little bit of everything.
Assateague Island, Virginia & Maryland
Assateague Island, which extends from Virginia to Maryland, is perfect for the couple who wants to keep it low-key. Whether you're into American history, lounging on the beach, or even birdwatching, this place is the perfect home away from home.
The town of St. Michael's has been called the "Most Romantic Town in America," and it's the perfect getaway vacation for two. You and your beau can cozy up on the beach while watching the sunset, or enjoy a nice waterfront dinner. The views in Assateague Island are truly breathtaking. If you need a little dose of city-life as well, Washington DC isn't too far!
The Apostle Islands, Wisconsin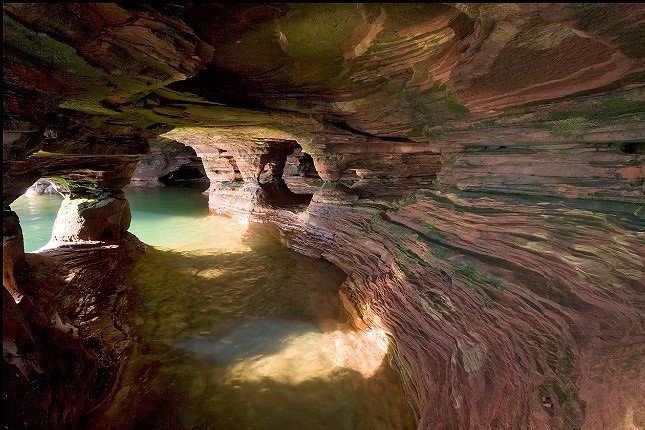 This heaven sent romantic getaway is perfect for the couple who wants to see some great scenery. The Apostle Islands in Wisconsin has more lighthouses than any other National Park Service area with a total of 8 historic towers on 6 islands.
Make it a challenge to see each of the lighthouses before the trip ends! Cliffs, caves, and beautiful water views are made for romantic getaways. Couples can paddle, sail, and hike to experience the hidden jewels of the great Wisconsin state.
Duluth, Minnesota
Duluth, Minnesota has the atmosphere for couples seeking fun, energy and a great time!  From sunrise to sunset, you and your partner will be able to take advantage of all the city has to offer. Take a romantic hike up Gooseberry Falls, or spend a relaxing day at Park Point enjoying lake views. Be sure to dine at JJ Astor's. With its amazing view of the Twin Ports, delicious food, and great company, it doesn't get more romantic than that!
Related: Natural Wonders Everyone Should See
There are so many places to see in the world, so why not start in the United States? The flight tickets will certainly be cheaper, or you can even rent a car and drive!  Have you visited any of the getaways listed above? What's your favorite romantic getaway in the U.S? We love to hear where our members have traveled, so leave a comment below to share!
-The CGS Team