Having sensitive can suck really badly! You can't wear this or else you'll break out, or you can't wipe up against that otherwise you'll have irritated skin. There seems to be more rules to take care of your skin when it's sensitive, compared to worrying about flawless skin when it's not as sensitive. Exfoliators for sensitive skin can help!
Well the staff at City Girl Savings has found 5 skin exfoliators for sensitive skin that can leave your skin beautiful and not looking all cray, cray! Taking care of your skin is important, and when you have sensitive skin it's vital to stay on top of it, otherwise you'll have a break out every other day.
Tata Harper
This brand is 100% free of GMO's, toxins, and fragrances which can be harmful to anyone who suffers from sensitive skin.  After applying the Tata Harper Regenerating Cleanser, your skin is always left feeling balanced, and hydrated.
The formula that's used helps achieve a flawless, fresh face with no room for irritated skin. With a subtle scent, this exfoliating cleanser will be sure to get the job done without you having to experience any breakouts. Tata ensures their products are safe and will leave your skin softer and more hydrated!
Kopari Coconut Crush Scrub
Treating sensitive skin is already a hassle in itself, but once you've found the things that work best there is no going back. Kopari Coconut Crush scrub is a great exfoliator for sensitive or dry skin. This exfoliator is infused with bits of brown sugar and coconut shells, as well as its signature ingredient of pure coconut oil.
The Kopari exfoliator is hands down an all-around product that can be used for your entire body and even your scalp. It's a non-GMO formula and free of parabens and sulfates which is perfect for sensitive skin.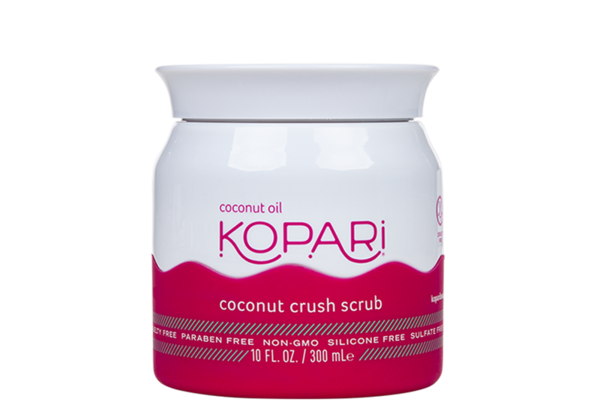 First Aid Beauty Facial Radiance Pads
Exfoliating your face can come in different shapes and applications. The First Aid Beauty Facial Radiance Pads are in fact pads which is perfect for sensitive skin.  The pads effectively tone and brighten you skin while still leaving it feel clean and looking beautiful.
The pre-soaked pads contain natural ingredients such as Indian gooseberry, lemon peel, and antioxidants that help cleanse the skin. Whether you have oily skin or dry skin, this exfoliator is perfect for both!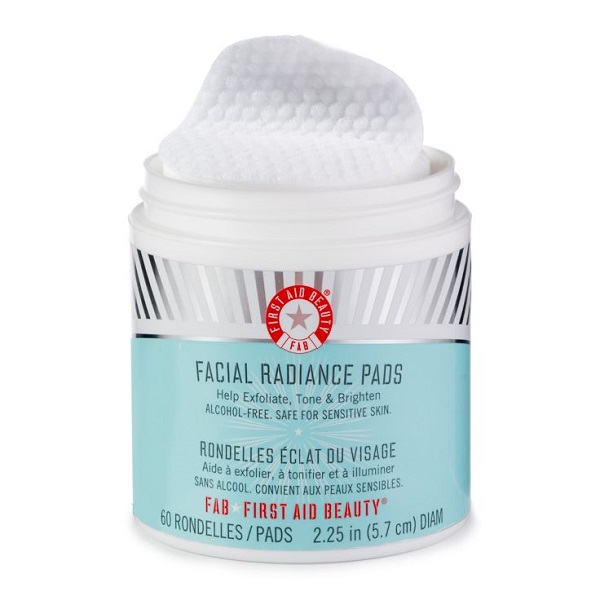 GLAMGLOW YOUTHMUD Tinglexfoliate Treatment
This sensitive-skin based exfoliating treatment is ideal for giving your skin a flawless look. The YOUTHMUD Tinglexfoliate formula contains ancient volcanic pumice rocks and that help pull impurities deep from your skin. Applying this mask will not dry your skin out but instead hydrate the skin to leaving it brighter than before.
If you exfoliate using this mask regularly, you will begin to see a huge difference in correcting any discoloration in your skin. After leaving the mask on for 10 minutes, your face will reveal a softer more glowing complexion than ever before.
La Roche-Posay
A French pharmacy favorite, you can't go wrong with the La Roche-Posay exfoliator for sensitive skin. The exfoliator is oil free and perfect for any skin type so it doesn't feel like you're missing out. This exfoliator is best for acne prone skin and doesn't cause any future breakouts.
Simply apply a dime size onto cotton pad and rub in a circular motion all around your face and neck area. This product helps get rid of existing break outs and aids in unclogging those pores. The best part? It won't dry out your acne-prone skin!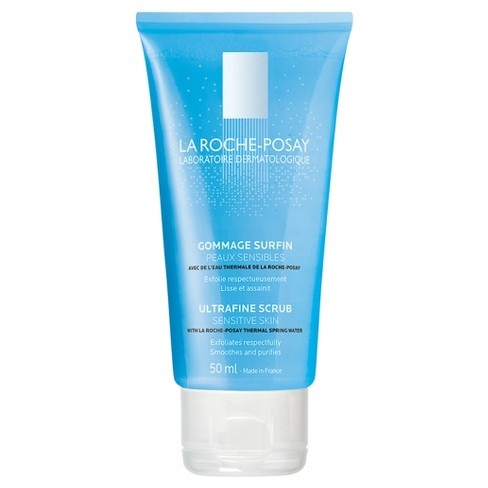 Exfoliating your skin is an important part of any healthy skin care regiment. Your skin can start to look dull and that's because of old skin cells that are piling up on your face. To remove the dead skin cells you must exfoliate, that way your skin is left looking brighter and healthy.
Exfoliating your skin regularly helps promote the flow of blood circulation which aids to glowing, beautiful skin. What exfoliators do you use when your skin is sensitive? Check out our Facebook page, and don't forget to like a comment. Also, stay up to date with the CGS community through our Twitter and Instagram accounts @citygirlsavings.
-Taelor
The CGS Team